Prince of Persia Remake Now Set for 2022 Release (Maybe)
---
---
---
Mike Sanders / 12 months ago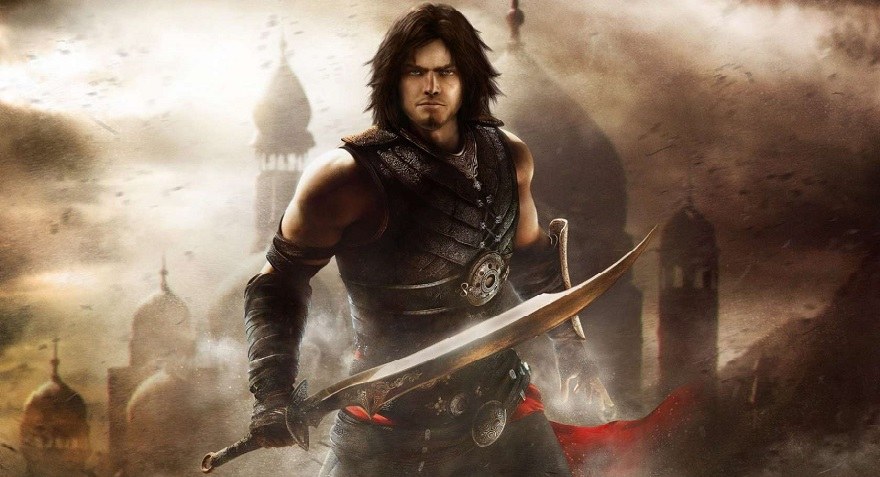 Last year Ubisoft confirmed that Prince of Persia The Sands of Time (originally released in 2003) was getting a remake. Given that I rather enjoyed the original game (except the absolute garbage ending provided in the DLC), this was definitely something I was keeping track of on my gaming radar. Ever since the official announcement, however, it has been pretty clear that work on the game has been more challenging than Ubisoft expected.
Firstly it was supposed to release in January 2021, then it was delayed into February/March, and following an official update last February (when the game did not materialise), Ubisoft then said that the Prince of Persia remake was now officially in a state of being 'indefinitely postponed'.
Well, following a report via DSOGaming, while we still don't have any firm news regarding when this game is going to come out, Ubisoft has provided an update with a provisional timeframe. Albeit, it's not exactly encouraging.
Prince of Persia: The Sands of Time Remake
Following an update to the game's official website, while Ubisoft does ramble on a bit about thanking its fans and the hard work they're putting into this remake, etc., etc., in truth, the whole thing pretty much boils down to one sentence. They are hopeful that this will be ready and completed for release sometime in 2022. – So, even with this not entirely optimistic update, they are pretty much confirming that despite being originally set for release around November last year, it's going to possibly end up coming out nearly 2 years later than planned!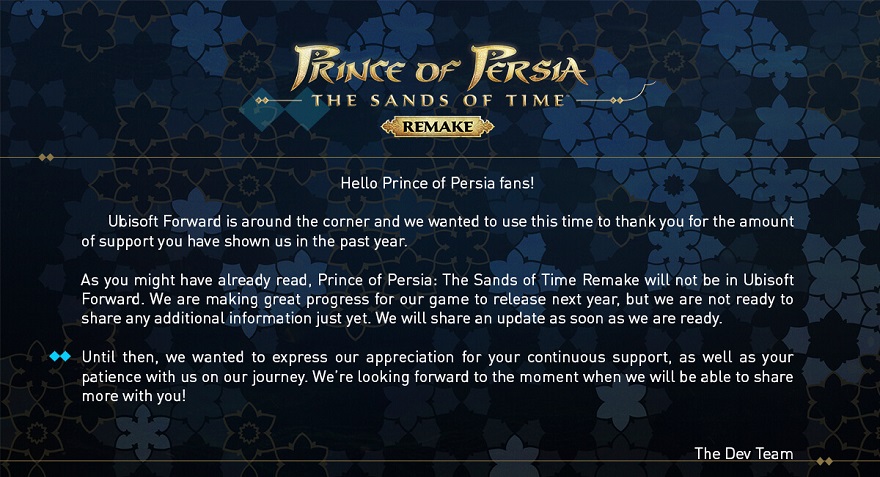 Why Such a Long Delay?
Although opinions may differ, and I'm pretty sure Ubisoft wouldn't confirm this themselves, it does seem that the delays all initially stemmed from the original announcement trailer (embedded above). Put simply, the reaction to it from both fans and the media was exceptionally negative, and I think rightly so. I mean, does it look that much better from the original really?…
An opinion shared by many is that Ubisoft attempted to pass off a very loose remaster as a remake and got caught out by the gaming community. As such, delays have now been necessary for them to actually create a remake rather than just a crap graphical gloss over.
Admittedly though, and as noted above, I am genuinely hopeful that when this does release, it will be a decent enough game to give me lots of nostalgia replaying it again. I just largely hope for two things; Firstly, that it actually does look like a true next-gen remake, and secondly, please Ubisoft, fix the originals DLC ending!
What do you think? Are you looking forward to the Prince of Persia remake? – Let us know in the comments!