UK All-Format Gaming Charts – Week Ending 28 December 2013
---
---
---
Peter Donnell / 9 years ago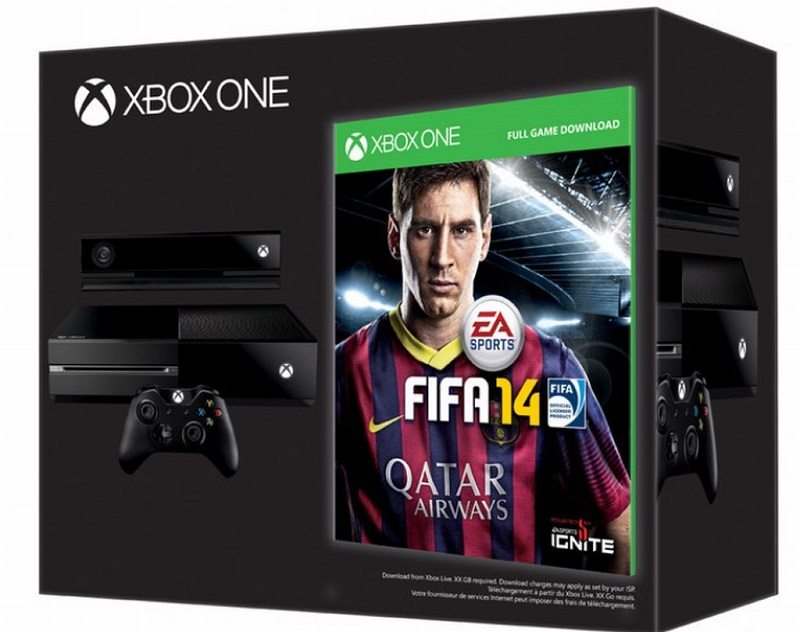 Another week and another busy week for the UK all-format gaming charts. One things is for certain this month, next-gen consoles are off to a rock solid start and while many will be debating who the winner is, truth is Sony and Microsoft are both winning in their own respects and it's a promising start for the games industry as we enter 2014.  The new consoles have helped along game sales too and with 11 of the top twenty games being available on Xbox One or PlayStation 4 in one respect or another, and three of them being exclusively next-gen (Knack, Forza 5 & Dead Rising 3) its clear that software sales are doing well.
Still amazed this week to see that Aliens: Colonial Marines is back in the charts, it returned to 20th place last week and is still there this week, seriously, who is buying this game? Collect-em-all family fun is still going strong with Disney Infinity and Skylanders: Swap Force and will keep up all heavily indebted to publishers for at least another few months with a steady release of new characters.
Lego Marvel has dropped down to 7th place to make way for both Grand Theft Auto V and Need For Speed: Rivals, but beyond that we see that the big four, Battlefield, Assassin's Creed IV, Call of Duty: Ghosts and Fifa 14 remain in the same spots as the previous week, showing some clear Christmas favourites for the holiday season.
POS. 
TITLE 
PUBLISHER
 LAST
WEEK 
1
–
FIFA 14
EA SPORTS
1
2
–
CALL OF DUTY: GHOSTS
ACTIVISION
2
3
–
ASSASSIN'S CREED IV: BLACK FLAG
UBISOFT
3
4
–
BATTLEFIELD 4
EA GAMES
4
5
GRAND THEFT AUTO V
ROCKSTAR
6
6
NEED FOR SPEED: RIVALS
EA GAMES
8
7
LEGO MARVEL SUPER HEROES
WARNER BROS. INTERACTIVE
5
8
JUST DANCE 2014
UBISOFT
7
9
MINECRAFT: XBOX 360 EDITION
MICROSOFT
10
10
GRAN TURISMO 6
SONY COMPUTER ENT.
11
11
BATMAN: ARKHAM ORIGINS
WARNER BROS. INTERACTIVE
12
12
WWE 2K14
2K SPORTS
14
13
FORZA MOTORSPORT 5
MICROSOFT
15
14
KILLZONE: SHADOW FALL
SONY COMPUTER ENT.
9
15
SKYLANDERS SWAP FORCE
SKYLANDERS
13
16
KNACK
SONY COMPUTER ENT.
18
17
FOOTBALL MANAGER 2014
SEGA
18
18
DISNEY INFINITY
DISNEY INFINITY
16
19
DEAD RISING 3
MICROSOFT
18
20
–
ALIENS: COLONIAL MARINES
SEGA
20
What games did you pick up this Christmas, been hitting the chart toppers or bargain hunting in this months massive Steam sale?