UK Gov Announces Trial Areas for 'Full-Fibre' 1GBPS Broadband
---
---
---
Mike Sanders / 6 years ago
How fast is your broadband?
With the growing reliance of streaming and downloads, internet speed has become more important than ever. Rather than having your parents complain at you for tying up the phone line, these days you have house hold arguments with people wanting to find out the source of any stream buffering. Well, for certain areas in the UK, these problems might soon be at an end as the government has announced plans to trial a roll out of 'full-fibre' broadband to 6 areas. If successful, the speeds are expected to be in the region of 1GB per second. Certainly, smashes my current speed of 55mbps.
In the government's budget, it announced that £200m had been allocated to bringing the UK's broadband speed more into line with Europe in general. It is no secret that compared to other major countries, the UK is lagging behind quite significantly in broadband speeds. In recent years there were investigations into ISP's and their reported speeds. It was found that ISP's were deliberately exaggerating speeds in an attempt to draw in business. Since then ISP's must now advertise an 'average' speed rather than a maximum potential.
The difference will be colossal!
The best the UK has had in recent years has generally been through fibre providers such as Virgin, who even promised to upgrade speeds for free when possible. With a provider such as these, those fortunate enough to have fibre to their homes could anticipate speeds of circa 150mbps. This, however, represented what is for the vast majority in the UK, the highest possible speeds without looking into satellite provided internet services.
On a soft-fibre connection, speeds of 40-60mbps are achievable, which is largely the best most of us can hope for. There are, however, those in the UK who still barely get 2mbps.
In an announcement via the BBC, the UK government has announced plans to finally start spending this £200m with 6 areas planned for the initial roll out. So, which areas are included? Are you going to be one of the lucky ones?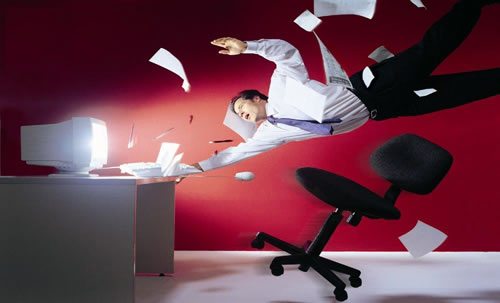 Which areas are initially getting this 'full-fibre' broadband?
Well, it's a bit of a mixed bag really. It's not one specific area that's being targeted. The roll-out is mostly based on a county level, so the question is, do you feel lucky?
The initial areas which will be supplied are:
Aberdeenshire
West Sussex
Coventry and Warwickshire
Bristol
West Yorkshire
Greater Manchester
Before you get too excited, this rollout is expected to be completed by 2021. Full-fibre broadband is currently only available to around 2% of UK homes at present. If the trial is successful, the government will look to roll the program out on a larger scale.
With 93% of UK homes reportedly able to achieve broadband speed at 24mpbs (and that figure is a dream to some) 1gbps seems incredible, yet, it is coming. Lucky for me, I live in one of the above areas and I must go now to change my underpants. I am that excited!