UK PlayStation Classic Sale Drops Price Below £70
---
---
---
Mike Sanders / 2 years ago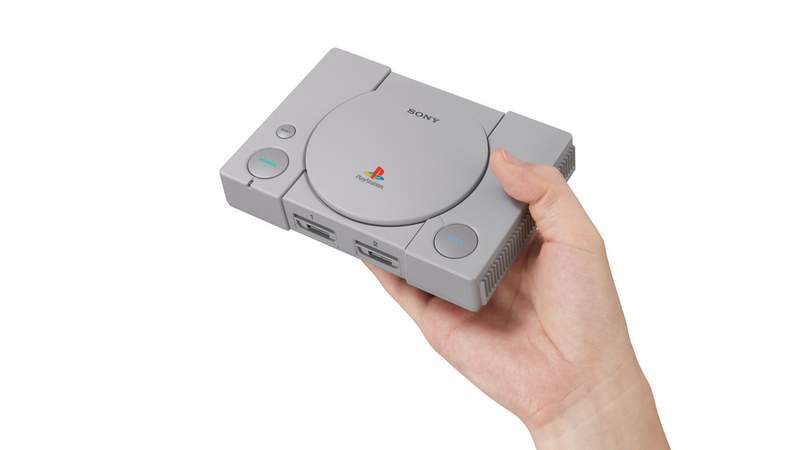 PlayStation Classic
I daresay that for many, the PlayStation Classic is probably currently already sitting under the Christmas tree. There are, however, more than a few people who have been a little reluctant in their enthusiasm for the system. This has particularly been noted in the sales figures which are way below those seen for the NES and SNES classics. Consoles I would consider to be in the same criteria of mass classic retro-gaming appeal.
One of the factors may be the somewhat lacklustre roster to the system. In addition to this, the £90 price tag may also be putting more than a few off. Well, we do, however, have some good news for those who have been sitting on the fence.
A Big Sale!
Online UK retailer is currently offering a pretty huge sale on the system. How big? Well, on their website, the PlayStation is currently available (seemingly with free next-day delivery) for just £69.85. To put this sale into context, this is undercutting Amazon by at least £20 and possibly more if we take the delivery factor into it.
Last Minute Christmas Gift!
At this price, suddenly the PlayStation Classic looks a lot more tempting. With the low-price and next day delivery as well, this falls perfectly into the last minute Christmas shopping bracket. If are you, therefore, desperate for ideas and running out of time, I honestly would struggle to think of anything better than this for your tech-loving household!
You can check out the sale via the link here!
What do you think? Impressed with the deal? – Let us know in the comments! – NB – We should note, just for the sake of clarity, that this is not a sponsored article. We at eTeknix have no affiliations with Simply Games and certainly apply no opinions or experience of them as a company.