Ultigesture – The RC Car Controlled by ARM and Your Arm
---
---
---
Bohs Hansen / 7 years ago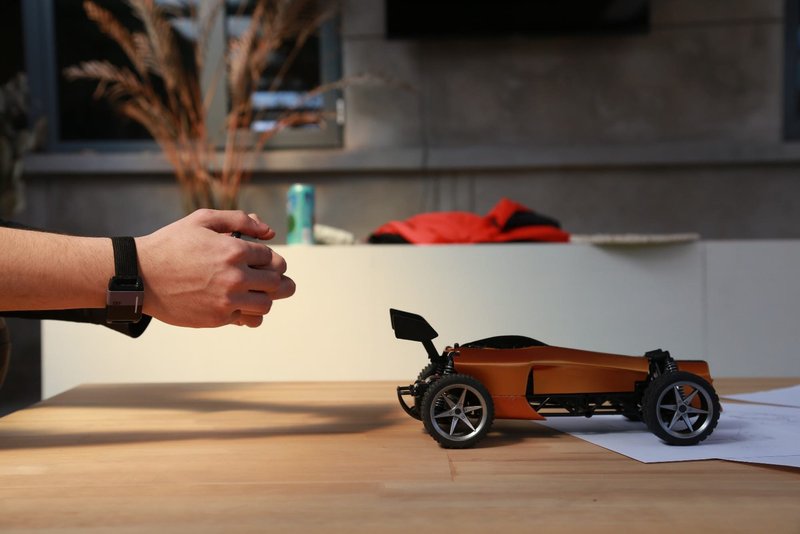 Remote controlled cars have traditionally been controlled with joysticks and trigger styled remotes. But no more, at least if all goes as the makers of Ultigesure want it to. Ultigesture is a new remote controlled (RC) car and control system that has appeared on Kickstarter.
The Ultigesture is powered by ARM and your arm as the wristband-style controller uses an ARM Cortex M4F processor along with an accelerometer, gyroscope, and magnetometer. This is pretty cool and it looks like it works as good as traditional controllers – in most aspects.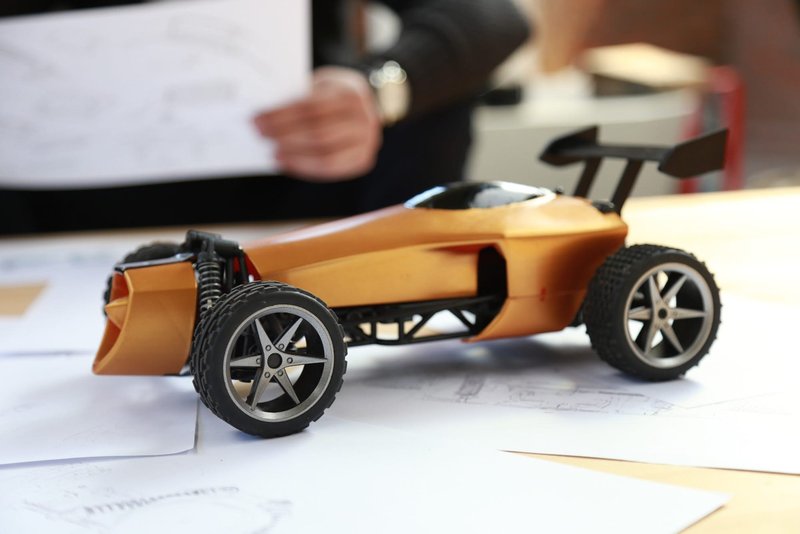 The Ultigesture is using Bluetooth which has one downside, its range. Bluetooth wasn't built for range, it's built for short range wireless communication between two devices. The new system still promises a range of operation of 20 meters (22 yds).
The controls work as you'd expect them to. Lift the forearm up to accelerate and down to brake and go backwards. The further you move it, the faster it goes. The turning is done by twisting the arm clockwise and counter clockwise. There's a second option to control the car, because the car is included too. You can also use an Android smartphone to control the car by tilting it in various directions.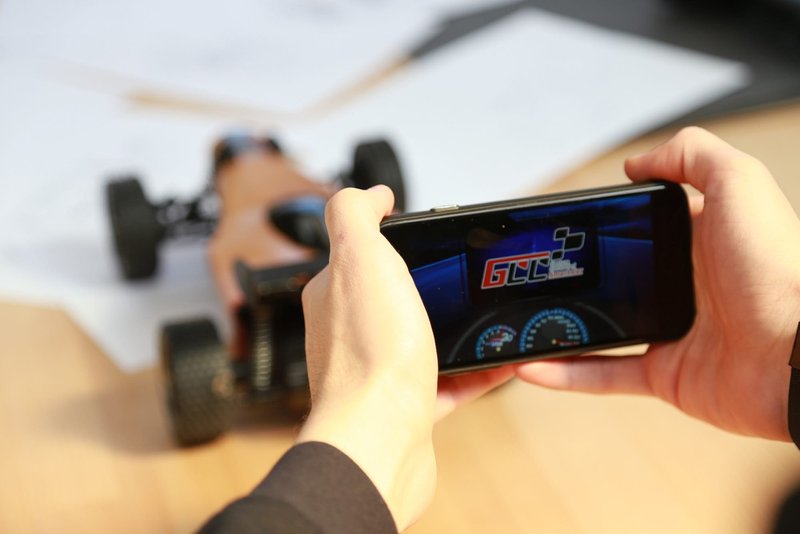 The RC car doesn't have a lot of details as such, which makes the Kickstarter campaign relative cheap to enter. The makers still paid attention to detail which includes a stylish spoiler, a flat nose cone designed car body with smooth curves and side skirts, and 3D designed deep thread tires.
The included rechargeable battery has 7.4V 500mAh which should offer 30 minutes of fun and a 2-3 hour recharge time. The car has a total size of 33 x 12 x 10 cm, a ground clearance of 1.5 cm, and 6.5 cm wheels.
As for the price, early birds can get the whole pack for $89. When they run out, there is the normal price of $99 as well as multi-packs with up to 10 wristbands and cars.