Union Says Amazon 'Regime' Making UK Staff Physically and Mentally Ill
---
---
---
Ashley Allen / 8 years ago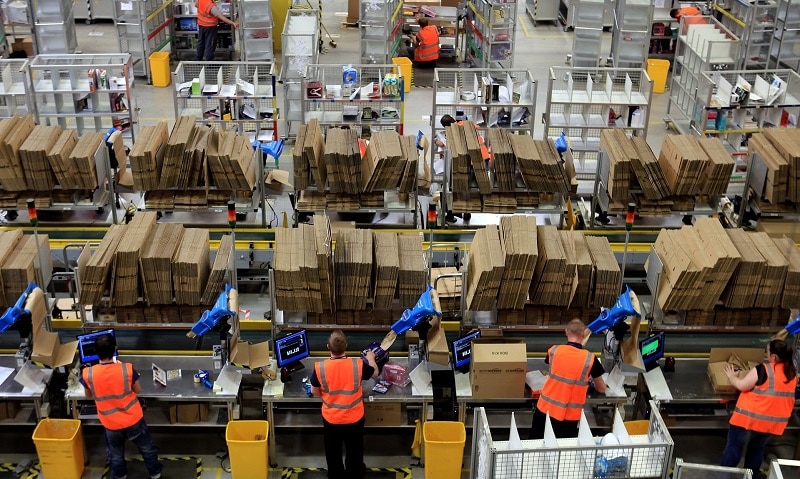 Amazon – dismissive of recent criticism of the manner in which it treats its staff – is making its UK staff members physically and mentally ill, warns trade union GMB. British workers at Amazon's factories are under pressure to be an "above-average Amazon robot", according to Elly Baker, Lead Officer for Amazon's union staff with GMB.
Jeff Bezos, the founder and CEO of Amazon, following criticism of its staff treatment in a New York Times article, was moved to release a statement to employees defending its practices:
"[The NYT article] claims that our intentional approach is to create a soulless, dystopian workplace where no fun is had and no laughter heard […] I don't recognize this Amazon and I very much hope you don't, either. More broadly, I don't think any company adopting the approach portrayed could survive, much less thrive, in today's highly competitive tech hiring market."
The GMB, however, isn't buying Bezos' rhetoric, blaming the Amazon regime for breaking workers. "It's hard, physical work," said Baker, "but the constant stress of being monitored and never being able to drop below a certain level of performance is harsh. You can't be a normal person. You have to be an above-average Amazon robot all the time." Amazon employees have greater-than-average instances of musculoskeletal, stress, and anxiety problems. "We're seeing this specifically because of the regimes they work under," Baker added.
Thank you The Guardian for providing us with this information.