Unreal Engine 4.23 Released – Better Ray Tracing, Physics and More!
---
---
---
Peter Donnell / 2 years ago

Epic Games may get stick for their gaming store. However, we can't knock their game engine. It's been a staple of the gaming development community for many years now. Now, updated to version 4.23, what improvements can we expect to see?
Unreal Engine 4.23
The update brights their updated Chaos Physics & Destruction System. This can allow for cinematic real-time levels of destruction and object simulation. That's pretty self-explanatory, but I'm sure it'll be put to good use.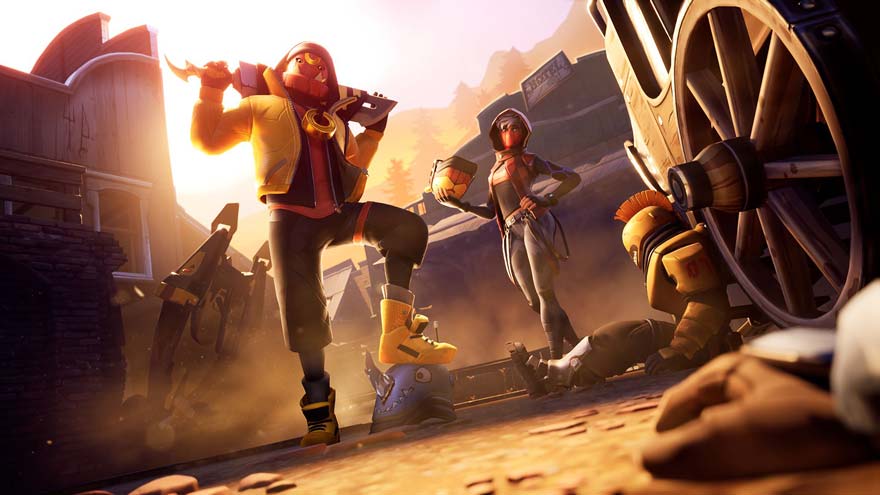 Ray Tracing
If that's not enough, Ray Tracing has improved again. More optimisation, stability improvements and features have been added. The Denoiser quality and Ray Traced Global Illumination Quality tools are here now. There fixes for other Ray Tracing features too, such as multi-bounce reflections.
Virtual Texturing
Finally, we have the ability to use large textures; one single file for multiple assets. Virtual Texturing will help with the overall memory footprint.
Tell me More!
You can find all the information on the official website here, or you can check out the video below!
What the Developers Had to Say
"Thanks to our next-gen virtual production tools and enhanced real-time ray tracing, film and TV production is transformed. Now you can achieve final shots live on set, with LED walls powered by nDisplay that not only place real-world actors and props within UE4 environments, but also light and cast reflections onto them (Beta). We've also added VR scouting tools (Beta), enhanced Live Link real-time data streaming, and the ability to remotely control UE4 from an iPad or other device (Beta). Ray tracing has received numerous enhancements to improve stability and performance, and to support additional material and geometry types—including landscape geometry, instanced static meshes, procedural meshes, and Niagara sprite particles.

Unreal Engine lets you build realistic worlds without bounds. Fracture, shatter, and demolish massive-scale scenes at cinematic quality with unprecedented levels of artistic control using the new Chaos physics and destruction system. Paint stunning vistas for users to experience using runtime Virtual Texturing, non-destructive Landscape editing, and interactive Actor placement using the Foliage tool.

We have optimized systems, provided new tools, and added features to help you do more for less. Virtual Texturing reduces texture memory overhead for lightmaps and detailed artist-created textures and improves rendering performance for procedural or layered materials respectively. Animation streaming enables more animations to be used by limiting the runtime memory impact to only those currently in use. Use Unreal Insights to collect, analyze, and visualize data on UE4 behaviour for profiling, helping you understand engine performance from either live or pre-recorded sessions.

This release includes 192 improvements submitted by the incredible community of Unreal Engine developers on GitHub!"