Unreal Tournament 1999's Classic 'Facing Worlds' Map Now on CS:GO
---
---
---
Ron Perillo / 5 years ago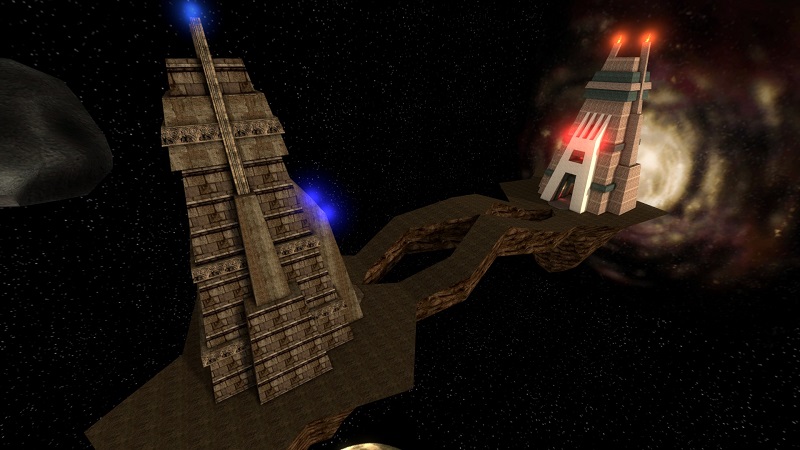 Back in 1999 when first-person games were not dominated by gritty, military-style, press-'F'-to-do- something gameplay, titles like Unreal Tournament and Quake 3 Arena were kings. One of the most popular maps that people fondly remember from one of these is the 'Facing Worlds' map from UT1999.
The map was deceptively simple for the uninitiated: Two towers facing each other with the flag located in a room atop each one and each side fighting to capture it and take it back. The battle site is carved out of a floating meteor in space, hence the Facing Worlds title. This however was the location of countless frag-related memories and has now been commemorated as a playable multiplayer map in Counter-Strike: Global Offensive. YouTuber Mr. Error has upload sample gameplay on the map, which feels a lot different with actual real-world weapons.
A new Unreal Tournament game being built on the latest Unreal 4 engine is coming up (currently in Alpha) and this 'Facing Worlds' map serves as a nice placeholder until it arrives for those who wish to feel nostalgic or for those who want to experience what it looks like for the first time.
The map is only 201.698 MB in size and can be downloaded on its Steam Workshop page where it enjoys a perfect 5-stars with over 1,600 ratings: http://steamcommunity.com/sharedfiles/filedetails/?id=882801593