Unremovable Apps Cause Samsung to Get Sued in China
---
---
---
Cernescu Andrei / 8 years ago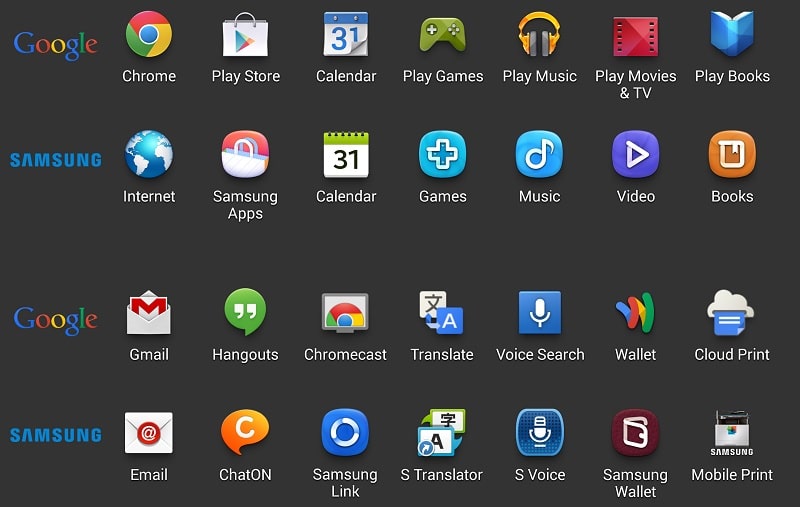 It looks like Samsung is in a bit of a tough spot in China right now, as the Shanghai Consumer Rights Protection Commission has decided to file a lawsuit against the company for loading up some of its devices with unremovable, unwanted apps. The commission took a close look at 20 devices and concluded that many of them featured pre-installed apps that could not be removed by the user. To make things even worse, these apps apparently gulp up a fair amount of the user's data plans. The most worrying Samsung device is the Galaxy Note 3, which comes with 44 apps installed, but the commission also set its focus on a Chinese OEM called Oppo, whose Find 7a smartphone comes pre-installed with no less than 71 apps.
To keep things in perspective, the standard version of KitKat boasting the complete Google Play suite does not include more than 31 apps. The lawsuit states that Samsung and Oppo did not inform clients of these unremovable apps thus infringing on their consumer rights. The end goal would be to force OEMs to label all included apps and to instruct customers on how to remove them should they want to. The commission's secretary-general, Tao Ailian, said the following:
"The litigation is our latest attempt to safeguard consumers' rights after other methods failed. We hope it will force other companies in the sector to end the unreasonable, but common, practice of pre-installing apps without telling consumers. This is something that is very much necessary for the healthy development of the whole industry."
Thank you Arstechnica for providing us with this information.