Upcoming Game Releases For December 2018
---
---
---
Mike Sanders / 5 years ago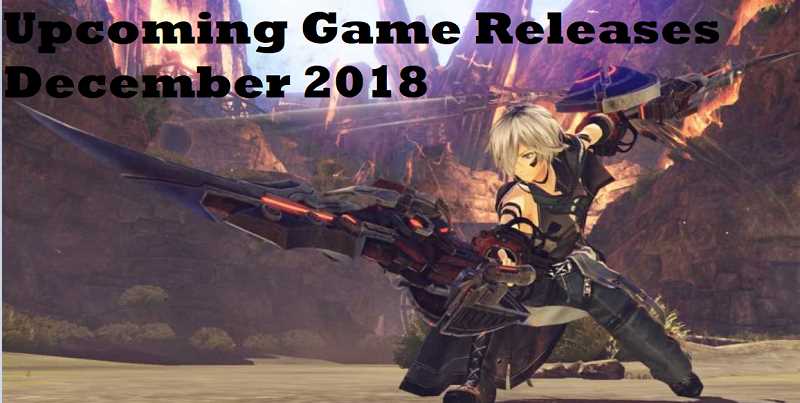 December Game Releases!
Well, 2018 is nearly over, but with Christmas coming you might be hoping that there's something in the gaming calendar on the way to pop in a stocking for a friend, loved one or possibly even just for yourself. With this in mind, we take a look at the gaming releases for December and pick out some of the highlights for the month!
Just Cause 4 – PC, Xbox One & PS4 – December 4th
Just Cause is one of those franchises that have a lot of fans who probably feel roughly done by in recent years! The last game in the series had more than a few problems and I'm not even just talking technically here. The game wasn't great and for many, felt like a step backwards in the franchise. With the 4th installment set to launch at the beginning on the month though, fans are hoping that this release will get it back on track again.
Katamari Damacy Reroll – PC and Nintendo Switch – December 7th
OK, so this isn't technically a brand new Katamari game and yes that is a little disappointing. On the plus side though, this remaster of the classic is going to release not just for the Nintendo Switch, but also for the PC. This will, of course, represent the first time in which the fun 'ball rolling/collecting' game comes to the platform and yes, I'm ready to get this on release!
Early indications suggest that the controls are still a little clunky, but on the whole, if you haven't played this game, you need to!
PlayerUnknown's Battlegrounds – PS4 – December 7th
Well, it's certainly more than a little strange that one of the biggest gaming franchises has taken so long to come to the PS4. I mean, not only is it out on mobile, but it's been on the XBox One for a year now! Well, the good news is that following Sony's relaxation of their 'anti-crossplay' mentality, PUBG is finally coming!
Super Smash Bros. Ultimate – Nintendo Switch – December 7th
On the whole, the latest release in the Smash Bros. series is arguably the biggest (or most anticipated) release for December. The popularity surrounding it has even caused Nintendo to finally relax it's rules surrounding YouTube with them clearly expecting this to get a lot of attention in the coming weeks. While I can not personally profess to be a fan of the series, I do get why people like it!
I daresay the release isn't going to hurt console sales leading up to Christmas!
God Eater 3 – PS4
God Eater 3 forms part of that hardcore JRPG element of gaming. Not dissimilar to that we've seen already this year in Monster Hunter World. Do not, however, let that put you off. Yes, the gameplay mechanics are certainly a lot deeper than you might expect. When you really dive into the game though, you can often find it exceptionally rewarding.
God Eater 3 is perhaps not one for the casuals. If you really love your JRPGs though, you should check this out!
What Do You Think?
What are your thoughts about the gaming releases for December 2018? Which game are you most looking forward to? – In addition, what about 2019? – Let us know in the comments!