Upgrading My Plex Server With a new TerraMaster NAS and Seagate IronWolf Pro Drives!
---
---
---
Peter Donnell / 1 year ago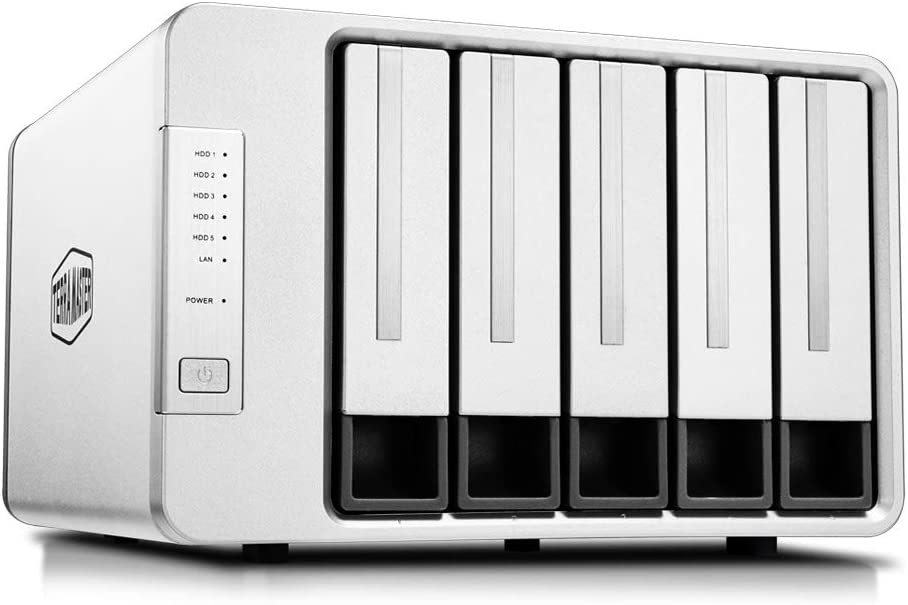 It's been a while now, but earlier this year we had three storms pretty much back to back. The end result of this was a damaged roof tile, some blown-over garden furniture, and my NAS died. The NAS itself went utterly bonkers and won't even load the login screen, and the 6TB WD Red drives within went to silicone heaven. I tried to load them up in a Linux build and the word bad may as well have been on a giant LED display flashing in my face. Alas, it meant there was only one thing to do, upgrade the NAS to something worthy of 2022 and beyond! New one on the left, dusty old on one the right, obviously.
With no small amount of help from my friends at both TerraMaster and Seagate, I have invested in the T5-221, an affordable five-bay NAS solution that should be perfect for home users like myself. That's then equipped with a bank of 5 Seagate hard drives. They're all of the same series, but due to availability at the time the capacities vary from 14TB to 18TB. However, for the sake of how RAID 5 works, all the drives format to the size of the lower capacity drives, so are effectively a 5 x 14TB configuration. With RAID 5 that should give me a whopping 48TB of storage with a single drive failure redundancy. RAID 5 has a few benefits, such as up to 4x read speed performance, which is great for when multiple users are streaming larger files, but of course, network speed is a limiting factor on that also.
About the T5-221
TerraMaster's F5-221 features 5-bays, allowing for a pretty staggering amount of storage. With the biggest hard drives on the market, 100-120TB of storage is attainable. It features a modest Intel dual-core processor, which features a frequency of up to 2.0 GHz that should be good enough to deliver a bit of transcoding on the fly for a couple of Plex users. It's not the most extreme NAS ever, but for home backup, a decent size Plex share, and a bit of work from home storage needs, it should fit the bill perfectly.
"Compatible with the DLNA protocol, third-party's multimedia servers enable users to stream 4K media content from TNAS to multimedia playback devices. The device offers 4K H.264 live transcoding (Max size: 4K H.264/H.265 8-bit 30fps), along with the opportunity to convert and playback 4K video on computers, smartphones, and media players that lack native support for HD formats." – TerraMaster
TNAS.online for Simple Remote Access
TNAS.online spares you from setting up DDNS, complicated network settings, and further port forwarding rules when trying to access files on TNAS through the Internet. At no additional expense, the service provides a secure, modifiable URL that you can use to engage with audio and video content, along with other work files, on your Internet-enabled device.