US Air Force Broke the Maglev World Speed Record
---
---
---
Alexander Neil / 7 years ago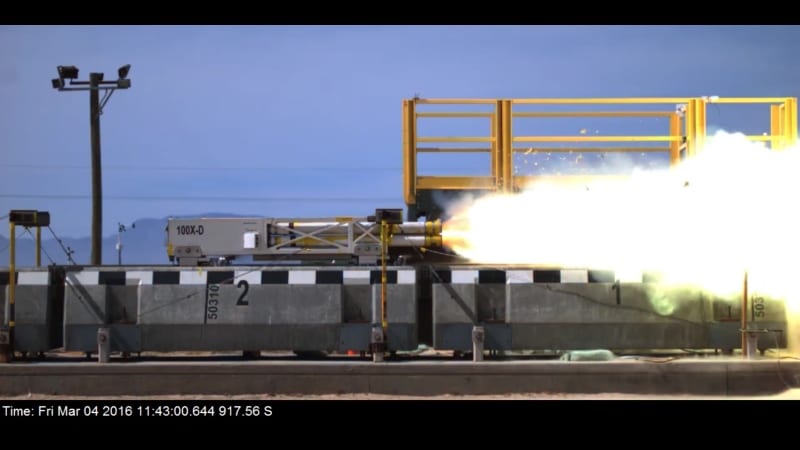 The US Air Force's 846th Test Squadron has had a lot of practice when it comes to both breaking records and magnetic levitation. As well as setting the initial record a number of years ago, they have already broken the world speed record for a vehicle operated using magnetic levitation, or "maglev", twice this year. The record attempts saw the squadron accelerating their rocket-powered maglev sled to 513 mph and later 633 mph at the Holloman Air Force Base.
The vehicle that made the record attempts is a 2,000-pound rocket-powered sled that is kept aloft purely using maglev technology. It is levitated by super-conductive magnets cooled by liquid helium and then boosted up to the record-breaking speeds using a series of powerful rockets that provide acceleration of up to 923 feet per second. This is far from the only use of maglev technology, with more practical applications such as levitating trains already capable of reaching speeds of 370 mph, but the 846th's levitating sled is a unique vehicle itself.
This isn't the end of the record attempts either, with Shawn Morgenstern, the commander of the 846th Test Squadron stating that "what we plan to do after this test is refine the design of the sled itself." "We want to look at some lighter materials and continue to see what kind of capability we can get out of this system in terms of the speeds that we're capable of going" he said. How fast they will be able to make a rocket sled remains unknown, but it is exciting to see how these technologies continue to push the boundaries.