US Army and Law Enforcement Found Purchasing Italian Spyware
---
---
---
Ashley Allen / 8 years ago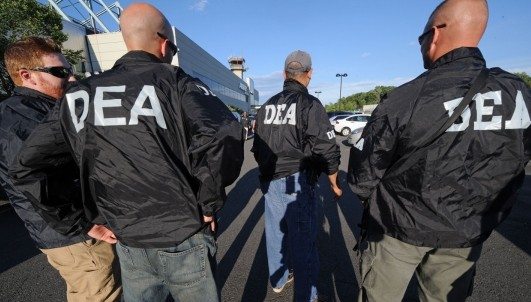 Leaked documents have revealed that US law enforcement agencies, including the FBI and DEA, and the US Army have been using an Italian-made spyware package to remotely control people's computers, while also using it to monitor and record calls, e-mails, keystrokes, and visual information obtained from any connected webcams. The illuminatory documents, 400GB-worth, were dumped online by an anonymous hacker.
The malicious programs utilised were created by an Italian company called Hacking Team – notorious for its invasive surveillance technologies and considered an "Enemy of the Internet" by Reporters Without Borders – which has been pushing its wares to law enforcement and intelligence agencies across the US through practical demonstrations to a number of District Attorneys.
The documents show that the FBI has been using Hacking Team's spyware since 2011, through its shadowy Remote Operations Unit, but has only rarely been cited in criminal court cases, one of which involved phishing a victim into clicking on a fake Associated Press article link. The FBI has also been found to develop its own spyware packages.
The DEA, after declining Hacking Team's offer of spyware in 2011 on the grounds that it was "too controversial", did purchase the malicious software in 2012, which it used in conjunction with Colombian law enforcement, with plans to expand its use across Latin America.
Though the US Army also purchased spyware from Hacking Team in 2011, for use out of Fort Meade, an internal e-mail included in the leaked documents admitted that "they purchased a system right before they got their budget cut…They were never given permission to pull an internet line to their office to install the system. (ridiculous but true!)"
In response to the revelations, Hacking Team spokesperson Eric Rabe said, "we do not disclose the names or locations of our clients" and "we cannot comment on the validity of documents purportedly from our company."
Though the use of such software to spy on suspects could be legal in the US with the approval of a Judge, the kind of spyware developed by Hacking Team is considered highly unethical, and is akin to the human rights-infringing methods employed by the NSA during its PRISM program.
Thank you The Intercept for providing us with this information.