US Embassy in Berlin Receives 'Beamed' Graffitti to Protest NSA Spying Activities
---
---
---
Gabriel Roşu / 9 years ago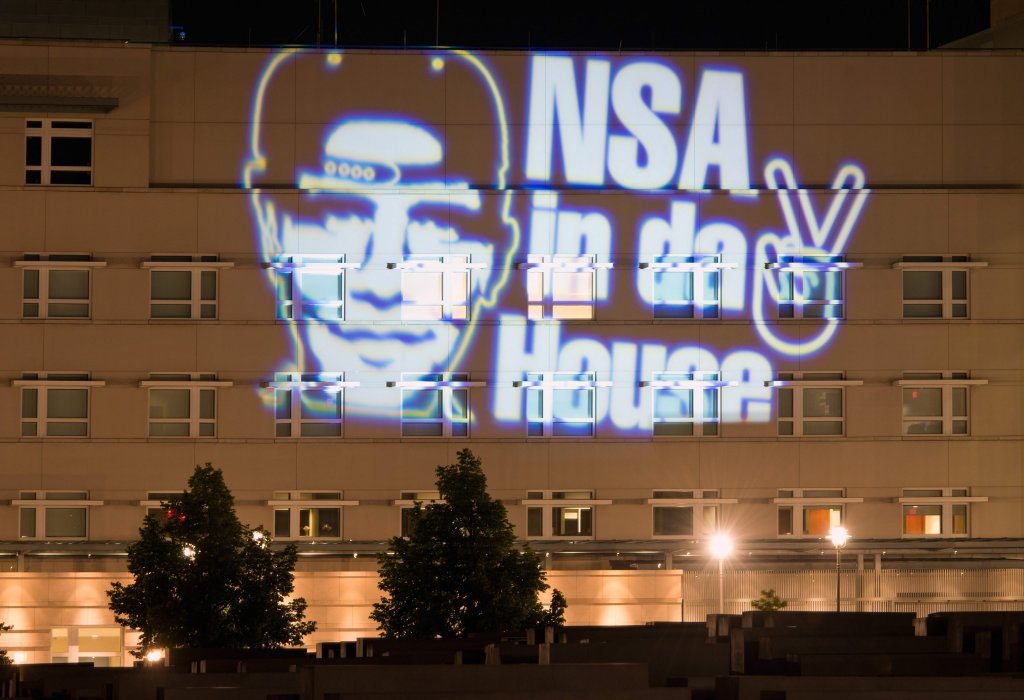 It looks like a German artist has used a different form of "graffiti" to protest the NSA early this morning in Berlin. Oliver Bienkowski, a self-proclaimed "guerilla marketing expert", has used a powerful projector mounted in a cargo van and beamed it on the US Embassy. The image is said to have illustrated a silly portrait of US President, Barack Obama, and a message: "NSA in da House".
[youtube]https://www.youtube.com/watch?v=1AUgmiIuFeU[/youtube]
The United States Embassy in Berlin is said to be in a heavily police-patrolled area near the Reichstag and the Brandenburg Gate and due to this, the police have peacefully shut down the projection within minutes, according to the video below, posted online by the group of German artists.
[youtube]https://www.youtube.com/watch?v=K866FXjjvdo[/youtube]
It is said that this is not the first time Bienkowski used the side of a building to express his work and protest. Last year, he projected the words "United Stasi of America" on another building structure to protest against spying activities, having the past year not being a good one for US-German relations.
A series of uncovered information have pointed out the extent of NSA surveillance activities in Europe the past year. German Chancellor, Angela Merkel, had her phone under surveillance by the NSA and there are still concerns of widespread surveillance of internet activities which pass through US servers. A CIA chief in Berlin has even been expelled by the Germans last year as a sign of its displeasure with US spy activities in their country.
Thank you The Verge for providing us with this information
Videos courtesy of The Verge