US Government Hire Call of Duty Creator As a War Advisor
---
---
---
Chris Smith / 7 years ago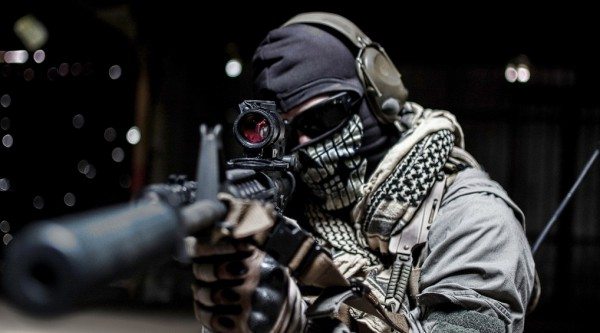 America has been looking for the 'military advantage' over the last decade or so, ever since the terror threat was brought to their shores though the disastrous 9/11 attacks.
The Atlantic Council think tank has decided to think outside of the box, hiring Dave Anthony – the creator of the famous Call of Duty franchise. Anthony is said to be playing a part of 'The Art of Future War Project' run by the aforementioned think tank in an effort to work on the way that the US military conduct their campaigns. Launching next week, this project will see famous authors, screenwriters and entertainment personalities all banding together to share their knowledge and expertise.
Originally announced by former Pentagon official Steven Grundman, the idea was introduced by him witnessing his son play Call of Duty: Black Ops II, claiming that "he was struck how realistic our portrayal in 'Call of Duty: Black Ops II' was of a future conflict." Grundman, in an interview with the Washington post commented "It occurred to me that the perspective of artists on this question is compelling and insightful, and it's also different. One feature that struck me was the combination of both familiar technologies and novel ones" continuing to say "I didn't want to satisfy myself with an approach everyone was doing. It's a crowded field of ideas".
A direct statement from the Atlantic Council think tank reads:
"Writers, directors and producers and other artists bring to bear observations derived from wholly different experiences in the creative world. They can ask different kinds of questions that will challenge assumptions and status quo ways of tackling some of today's toughest national security problems".
So what will these stars, screen genius' and game developers actually be working on? That's classified. But the main question being asked by the public after this release echoes "Is it worth it?". Many users of online social media outlets have become seemingly outraged since the release of this information, claiming a waste of their tax dollars and the governments time. But as with every negative, there's also a positive side of views where some are keen to see what this new collection of talent can produce.
Could this be the beginning of game-style technology coming to life? We hope so.
Image courtesy of Gameplanet