Valve Has VR Plans for Older Graphics Cards
---
---
---
Ashley Allen / 8 years ago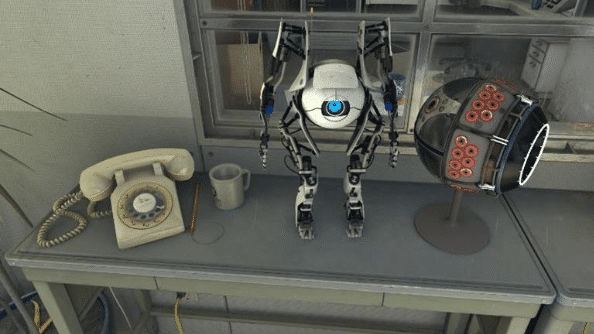 Are you preparing your PC for the new advent of virtual reality? Well, don't ditch that GTX 680 just yet. Alex Vlachos, a programmer for Valve, revealed during his GDC 2016 talk in San Francisco last week that the company is looking to lower its minimum spec for HTC Vive VR headset.
"As long as the GPU can hit 45 HZ we want for people to be able to run VR," Vlachos told UploadVR, following his presentation, entitled Advanced VR Rendering. "We've said the recommended spec is a 970, same as Oculus, but we do want lesser GPUs to work. We're trying to reduce the cost [of VR]."
"I can run Aperture [Valve's Portal-themed VR demo] on a 680 without dropping frames at a lower quality, and, for me, that's enough of a proof of concept," Vlachos said during his talk. "Most art we're seeing in VR isn't as dense as that. So we should be pretty good to go…everything should be able to support that low-end hardware. But we need the right safety nets in place."
The VR market is heating up this year, with pre-orders of the HTC Vive, Oculus Rift, and PlayStation VR going strong, and the imminent release of the Microsoft HoloLens later this month.