Verizon's Network Damaged During Strike Action
---
---
---
Gareth Andrews / 5 years ago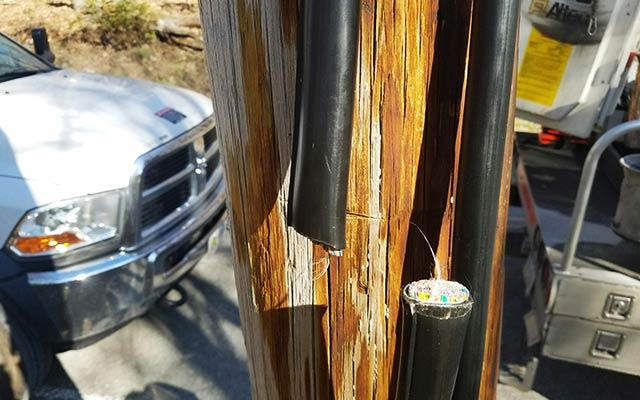 Verizon is currently in a bad place, with recent news that they were going to stop supporting and repairing people on copper cables in favour of upgrading to fiber networks being poorly received by those that see it as "no support or pay us more" and with the company only just recovering from a data breach that resulted in 1.5 million customers details up for sale, things couldn't go much worse at the moment. That was until Verizon's network ended up with outages thanks to a spree of vandalism occurring during a strike by Verizon employees.
Typically Verizon says that they would receive only around half a dozen incidents of sabotage over a year, but in the two weeks since 36,000 workers went on strike the company has had to deal with 57 different incidents of vandalism, ranging from terminal boxes being damaged to fiber optic cables being severed.
Verizon described a situation of sabotage that occurred in Salisbury, Massachusetts where "vandals sliced a group of wires inside a terminal that provided 911 emergency services to local residents". With union workers claiming that the company is looking at closing call centers, outsourcing their work to low-wage contractors and even asking their technicians (or rather forcing them) to go on month-long assignments away from their base locations.
With so many issues coming up at the same time, Verizon is looking for information and offer $10,000 for anyone with information about the damage to company equipment, but something tells me that suspicion may be on those who disapprove of company policy.