Via Debuts VTS-8589 OPS Card at EW 2017
---
---
---
Bohs Hansen / 6 years ago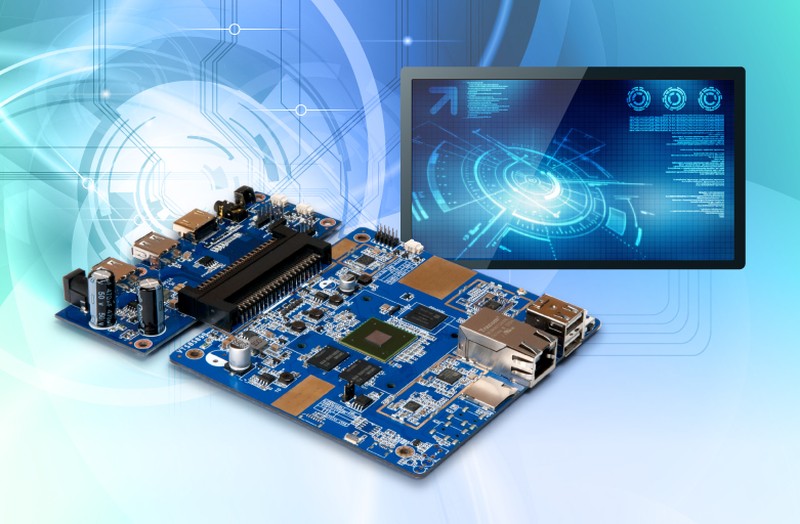 VIA Technology announced that they will debut and showcase their new VIA VTS-8589 OPS board at the 2017 Embedded World Exhibition and Conference which starts tomorrow. The VTS-8589 is built and optimised for Digital Signage and compliant with Intel's Open Pluggable Specifications (OPS).
The new module can be installed into any OPS compatible display without the need for additional power, connectivity, or real estate. To speed up the development and testing time for companies, VIA has the VTS-8592 OPS I/O card that can be paired with it. The I/O card adds an HDMI power, two USB 2.0 ports, and an audio jack along with power and reset buttons.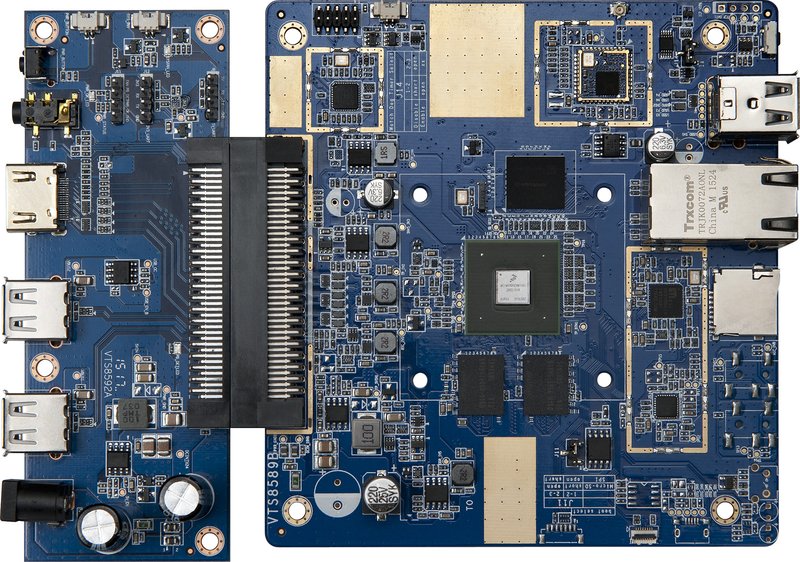 The VIA VTS-8589 itself is powered by a choice of 1.0GHz NXP i.MX 6QuadPlus or 1.0GHz NXP i.MX 6Quad Cortex-A9 SoCs. Despite the ultra-compact form factor, the module still delivers a rich array of multimedia I/O and connectivity features. The module includes 8GB eMMC flash memory and 2GB DDR3 RAM along with onboard Wi-Fi, Gigabit Ethernet, dual USB 2.0 ports, and a micro-SD card slot. The OPS connector includes signals for 1 HDMI, 2 USB 2.0 ports, 1 UART, GPIO, audio, and 12~19V power.
"Providing a seamless upgrade path for OPS-compatible displays, the VIA VTS-8589 offers even greater flexibility to our digital signage portfolio," said Richard Brown, VP International Marketing, VIA Technologies, Inc. "With its highly integrated low power design, the board delivers all the performance, functionality, and reliability required for even the most demanding digital signage applications."
The VIA VTS-8589 features a Linux BSP that includes the modifications and user guide to create a system image, including kernel (4.1.15) and bootloader source codes for the NXP i.MX 6QuadPlus SoC or kernel (3.10.53) and bootloader source codes for the NXP i.MX 6Quad SoC. The BSP has been designed to enable modern HTML5-based digital signage applications, and includes hardware-accelerated video decoding in the Chromium browser.