ViaSat Plans Terabit Cabable Internet Satellites
---
---
---
Alexander Neil / 8 years ago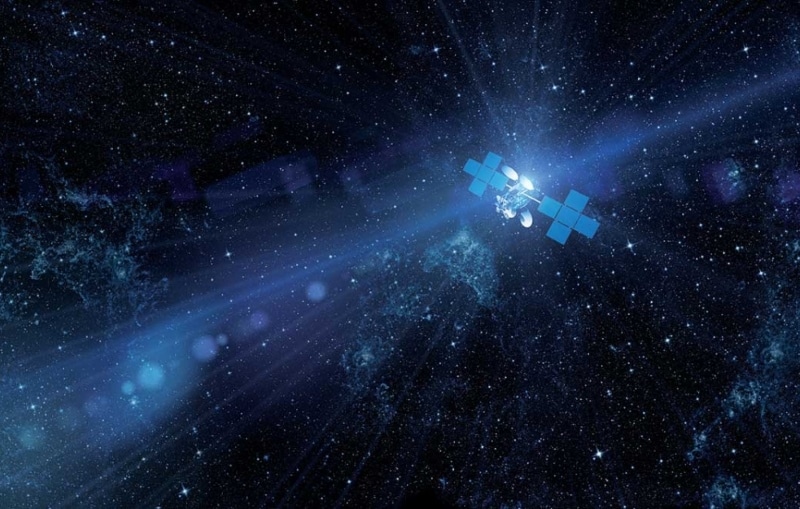 High-speed internet is becoming more and more accessible to the world, from brand new fibre networks to expanding coverage of mobile data network. Some places on the planet are still denied these high-speed connections. Many companies are planning to eliminate these internet blackspots by making use of internet satellites, but few can offer the capabilities of ViaSat's newly announced ViaSat-3, each being able to deliver bandwidth of over 1 terabit per second.
The planned deployment of the ViaSat-3 come as part of ViaSat's team-up with established aerospace giant Boeing. Between the two, they currently plan to launch three of the new satellites, which together will be able to deliver twice the total capacity of all network satellites already in orbit. Two out of the three planned ViaSat-3 units are already in development too, with ViaSat to design and develop the payload and Boeing to produce the "associated satellite bus platforms" with the first planned to be launched as soon as 2019.
When deployed, the ViaSat network aims to provide internet connectivity up to 100Mbs to residential properties and gigabit bandwidth available to commercial companies including the maritime and oceanic sector as well as oil and gas platforms. This effort will deliver affordable internet to the millions of people living in remote parts of the world that leave them beyond the reach of traditional networks. The first two of the three satellites will cover the Americas and Europe, Middle East and Africa with the third dedicated to serving Asia.
They are far from the only way to provide the internet to isolated locations, with other companies pitching drones and balloons as other methods of delivering connectivity, all of which (including satellites) are subject to the whims of nature. But internet providing satellites are nothing new, especially for ViaSat, whose existing 140 gigabit serves over half a million subscribers in the US. Regardless of who achieves it and by how it is certain that the world of the future will allow everyone to be more connected than ever.