Volvo Team Up With Microsoft to Make Hololens Showrooms
---
---
---
Alexander Neil / 7 years ago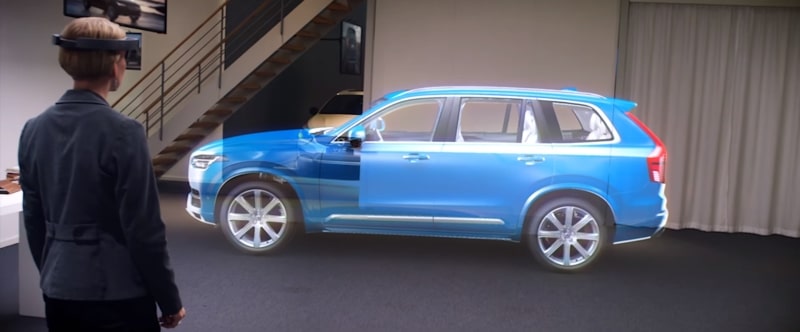 The days of Volvo showrooms being packed with cars for potential buyers to wander around and look at could soon be over. This new partnership between the Swedish car manufacturer and Microsoft aims to equip Volvo showrooms with Microsoft's new Hololens headsets, shifting the contents of the showrooms from physical vehicles to augmented reality holograms.
With the aim of rolling out the Hololens across their showrooms as soon as next year, already having shown a prototype of the system featuring the Volvo S90 sedan at Microsoft's Redmond headquarters. The system was able to not just show a holographic representation of the car, but also allow the users to see cross sections of the car and it's parts. The demo also featured the ability to customize the car, changing the colour and the bumper styles, which they were then able to examine from all angles by walking around the hologram.
The ability to simply look at a fully customizable vehicle would just be the beginning. There is the possibility to show off features of the car in real life situations in the AR environment, and even the ambitious idea that someone sat it a real vehicle could take it for an AR test-drive, right in the showroom. According to Geekwire, the AR showroom is just the beginning for the Volvo-Microsoft partnership, which could bring them into the competition of developing autonomous cars. This is just the tip of the iceberg for the Hololens, with Microsoft going to great lengths to secure more projects for the headset.
It seems like giving car showrooms an infusion of modern technology may just be what they need, with their current limitation on the models and options on show, compared to the myriad of customization options that can be previewed on manufacturers websites.