The VR Game You've All Been Waiting For – A Night at the Roculus
---
---
---
Peter Donnell / 8 years ago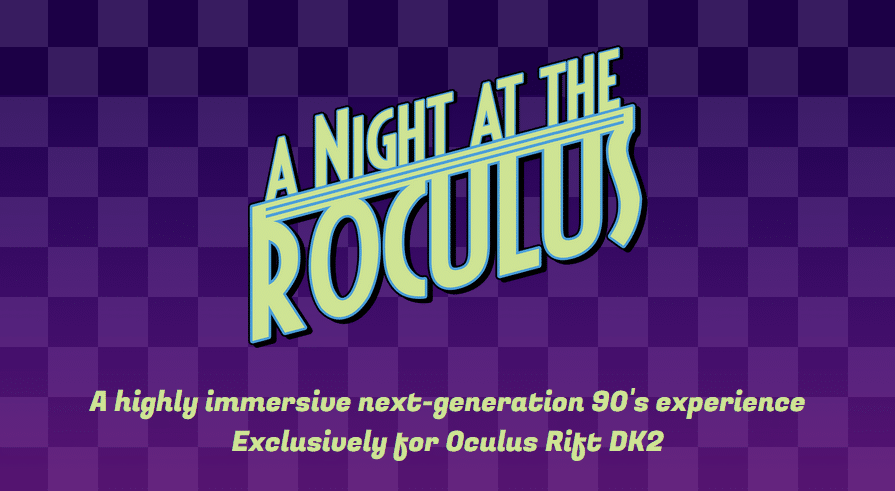 As a proud owner of an Oculus Rift DK2 I seek out the best and most unique VR experiences I can, but today I was simply blown away by the madness and genius of "A Night at the Roculus", a game which aims to simulate the 90's like never before!
The game is a meme fanatics dream come true, combining one of the cheesiest songs of the 90's with the video / gameplay style of the legendary Garry's Mod video. It's easily one of the silliest things I've seen on Oculus Rift, but it's great to see people are still pushing to create unique games that simply wouldn't be the same on any other format. Check out the video below for some glorious 90's inspired gameplay action.
[youtube width="800″ height="450″]http://youtu.be/Sx4BGwc0LVY[/youtube]
For added hilarity, check out the official website nightattheroculus.com, it has also been heavily inspired by the 90's with remarkable attention to detail.
Thank you Roculus for providing us with this information.
Image courtesy of Roculus.