Walmart Remove Overpowered PC From Website
---
---
---
Mike Sanders / 2 years ago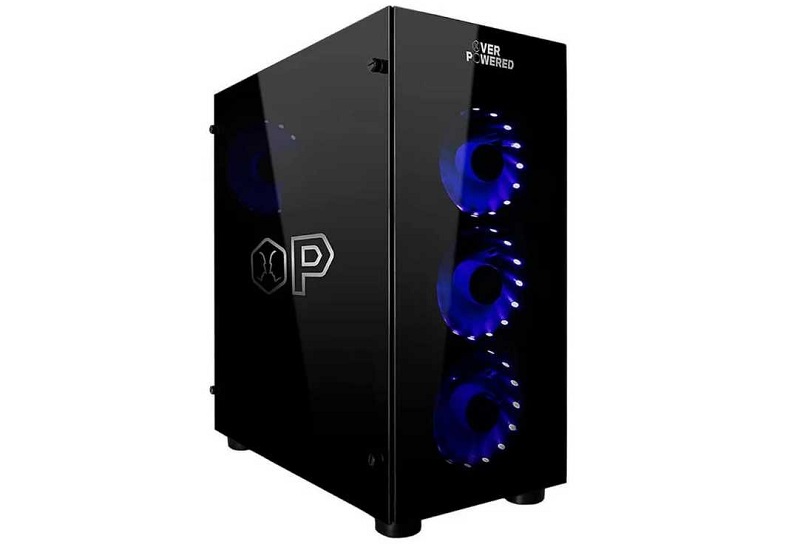 Walmart Remove Overpowered PC
You may have noticed over the last couple of weeks that Walmart's pre-built PC line-up has come into more than a little criticism. Specifically their 'Overpowered' model. In fairness, on the surface the system seems pretty good, the rundown of the basic specifications include the following components;
In terms of a gaming PC, not bad at all by modern standards. It seems, however, that more than a few question marks over the build quality and performance have finally led Walmart to pull the system from their website. Yes, if you visit it in the link here, you will notice that it's not currently for sale!
Why Have They Removed It?
I have watched more than a few videos on this subject to try and ascertain the reasons why people seemed to have their knives out for this system. They do, however, have more than enough problems to warrant this decision. Such criticisms have included the following;
Low-end motherboard.
Low-end power supply.
Graphics card not attached to power on delivery.
Inconsistent performance from the CPU.
No USB 3.0 ports to the front.
I have even seen one video which showed that the 2TB HDD had been partitioned into 4 separate 'drives'. Why? God only knows! Although no one has touched on this point, I believe that it is essentially a system that has been built for someone who wants a gaming PC but understands nothing about the difference between a good one and a bad one.
Is This Just A Stock Issue?
It is possible that Walmart has removed the system simply due to a lack of stock. In fairness, based on the components within, it is an exceptionally well-priced system. For example, if you were to attempt to recreate this yourself, at best you could probably only save around $100 at the most based on current prices. Profit margins are slim!
It is, however, hard to look just how much criticism this system has received online. So, it's one of two things. Either Walmart has removed the system while they give it a bit of a rethink or YouTubers are so eager to buy one (to make a video criticising it) that they have sold out!
What do you think? – Let us know in the comments!