Want to Watch Star Trek: Discovery S4 Legally in the UK? Tough S***!
---
---
---
Peter Donnell / 2 years ago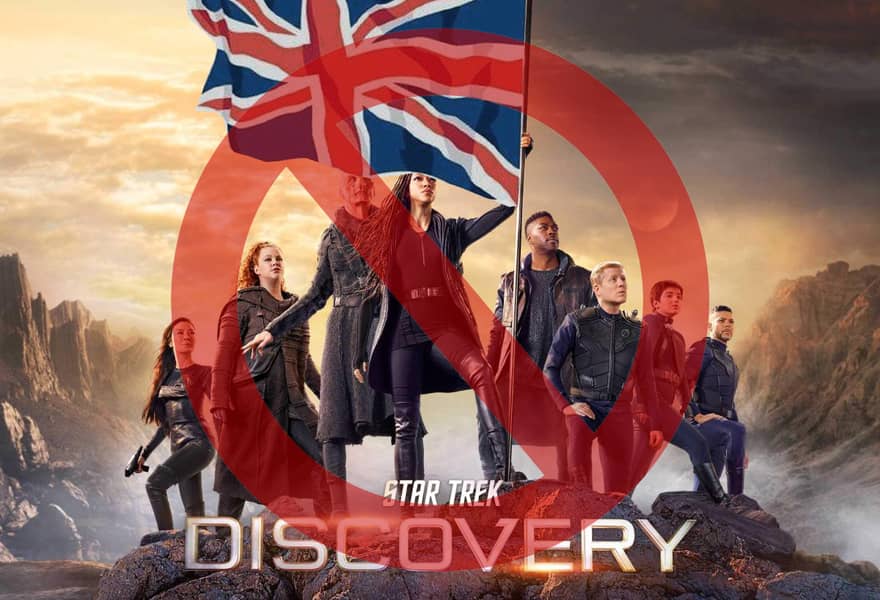 The metaphorical rug has literally been pulled from under me this week. I've been looking forward to watching Star Trek: Discovery for ages, well, since the last season ended actually. Sure, I know the show has its haters as well as its fans, but when it comes to big-budget, shiny and adventurous Sci-Fi, it's scratching an itch for me until Brad Wright finally gets some sort of new Stargate show back into existence.
Star Trek: Discovery S4
However, much to my dismay, I went to check Netflix for a quick romp through the last few seasons and to catch up on the new stuff. Alas, Netflix has pulled all Star Trek: Discovery from its platform a few days ago without any warning. Not that this is Netflix's fault, it's not their show, it belongs to Paramount. That means that viewers in the US will need to watch it on the Patamount+ streaming platform.
Tough S***!
Unfortunately, for those of us in the UK, that service isn't available here until sometime in 2022. We know the platform is coming, but with no formal release date at this time, at least a few months is a safe minimum, but it could be much longer. that means that right now, there's no legal way to watch the new Star Trek: Discovery in the UK. In 6 months time, the executives at Paramount will be scratching their arses, wondering why nobody is watching it on their platform and why piracy figures set new records for the last quarter.
To rub salt into the wound, Destination Star Trek Conference was in London last week, with stars from the show saying to fans, and also tweeting that the show will be coming to Netflix on Friday, globally on Netflix etc. Of course, it's not their fault, it seems they were in the dark too.
Look! Cmdr Stamets got new clothes! Season 4 of #StarTrekDiscovery starts next week: the 18th in the US on @paramountplus (& on @CTVSciFi in Canada) & the 19th on @StarTrekNetflix all over the world. (There's also way more cool stuff than new clothes to see in this season…) pic.twitter.com/RSXp4vGIvN

— Anthony Rapp SAG-AFTRA National & NY Board Member (@albinokid) November 12, 2021
And that's when Paramount dropped this bomb. Netflix no longer has the licence. While no news has been given, I suspect other Star Trek shows will be pulled from other platforms in the coming weeks too.
November 16, 2021
If you're in the UK, your options for Star Trek Discovery viewing are, or go to America, use a VPN to pretend you're in America, albeit, both options require a subscription to Paramount+. Or you can wait however many months, or go sail the high seas of media and find somewhere to download a copy.
Thoughts?