Warcraft 3 Gets A Brand New Patch With Updated Support
---
---
---
Mike Sanders / 3 years ago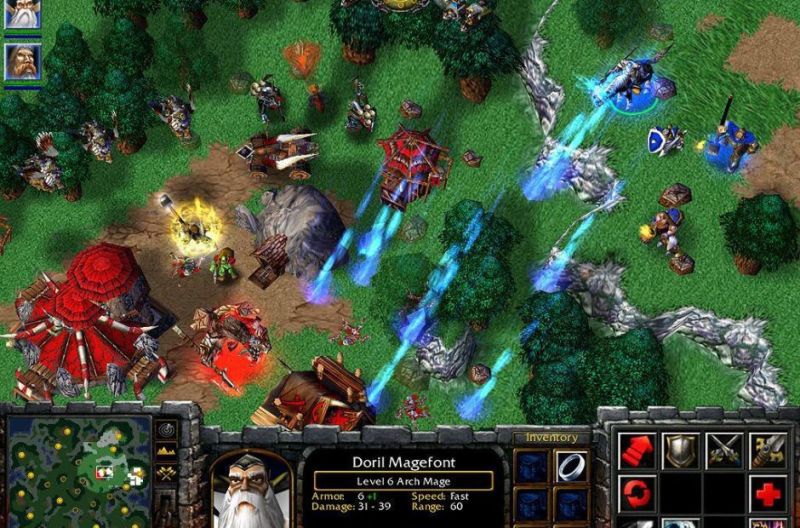 Warcraft 3
Despite being well over 10 years old, Warcraft 3 still have a massively devoted community. Therefore when Blizzard announced earlier this week a closed-door invitational, the alarm bells were set ringing.
In a matter of mild disappointment (something we'll get to later) Blizzard has released a brand new patch for Warcraft 3 allowing for support for more modern systems and overall balances.
What's included in the update?
In a report via PCGamesN, the update includes new features to basically bring the game more up to date. Such features include; widescreen support, 24 player lobbies (for massive battles), increasing the map size, some character balances and custom map improvements (including the insertion of 30,000 items within a single map).
Blizzard also announced the first Twitch tournament will be next February 27th-28th.
Despite all this good news, however, it is mildly disappointing.
Why so glum?
When the announcement of Blizzard's secret event was made, a lot of people, myself included, suspected that this might be been the unveiling of Warcraft 3 Remastered. In fairness, it wasn't a bad assumption. We do know that, at the very least, Blizzard is giving the matter some thought, if not some development behind closed doors.
At present, however, no news or announcement was made about a Remaster which has cast some doubt on its future.
Why the update?
I suspect, with the success of games such as Starcraft, that Blizzard wants to attempt to raise the profile of Warcraft 3 in competitive gaming. Having watched some online games of it myself, it is certainly a rather involved process and certainly takes a lot of skill and concentration to play well.
This profile raising could potentially increase the chances of a Remaster too, and that surely isn't a bad thing.
What do you think? Did you ever play Warcraft 3? Disappointed the Remaster wasn't announced? Would you buy it if it was? – Let us know in the comments!

Support eTeknix.com
By supporting eTeknix, you help us grow. And continue to bring you the latest news, reviews, and competitions. Follow us on Facebook and Twitter to keep up with the latest technology. Share your favourite articles, chat with the team and more. Also check out eTeknix YouTube, where you'll find our latest video reviews, event coverage and features in 4K!
Check out our Latest Video