Warframe's The War Within Update Now Available on PC
---
---
---
Cernescu Andrei / 6 years ago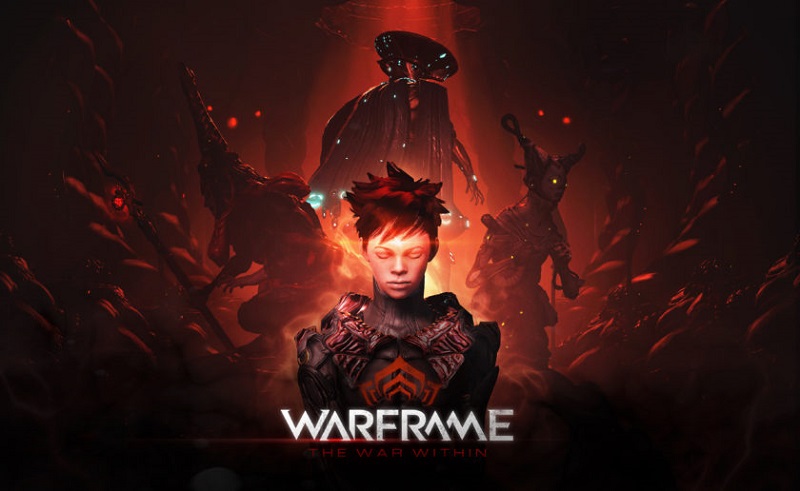 Originally released in 2013, Warframe is going strong to this day, as it can brag with over 26 million registered players. The free-to-play title has just received one of its biggest updates of the year, which is named "The War Within" and incorporates goodies such as new enemies, new weapons, new quests, fresh mission types and various customization options. Canadian developer Digital Extremes revealed that the update is currently available for PC users, but PlayStation 4 and Xbox One owners will also receive it in the weeks to come, so there's no reason to worry.  The War Within offers a direct successor for a cinematic quest named The Second Dream, which was released about a year ago. Below you will find a detailed description about the update and its contents:
"Amid all chaos, a mysterious enemy has emerged bent on the destruction of all Tenno. What secrets does the Grineer Empire keep? Underpowered, unprepared and forced out of their comfort, players must find it in themselves to improvise, not just to save themselves but the fate of all Tenno. The Grineer Queens' Fortress awaits, where both Warframe and Operator will be pushed past their limits as they slowly unravel mysteries about the Tenno's past and their true capabilities.

LORE-DRIVEN CINEMATIC QUEST: Uncover the secrets of an empire. The Queen's fortress hosts a maze of caves and Grineer technology, but much more ornate than previously seen from the Grineer. Be careful! The Fortress is heavily guarded with new and dangerous foes. Bypass their heavy defenses and enter the Queens' Chamber to uncover their hidden secrets.

• NEW ENEMIES: A new breed of Grineer comes to light. Wearing heavy armor and adorned in red cloth, the Kuva Guardians are among the fighting elite in the Queens' army. Beware: mischievous Jester-like creatures that are quick to attack and are quite deadly often accompany them.

• NEW WEAPONS: Dominate new enemies with these powerful new Weapons:

– Twin Rogga – Dual pistols capable of assassinating targets from a distance as well as in combat.

– Zarr – Akin to a sci-fi musket, this heavy-hitting weapon that packs enough power to kill multiple enemies or even larger enemies at point-blank range with a single shot.

– Kesheg – A shimmering, ornate melee staff that is extremely dangerous up close.

• NEW CUSTOMIZATIONS: Give your Warframes, Landing Crafts and Companions a new look with a new Syandana, Sugatra, Armor and Skins.

• NEW MISSION TYPE: In the new mission type 'Assault,' players engage in a multi-stage stealth and action mission where they breach an enemy base in an asteroid field to prevent an attack."
The game's developers also released a trailer for The War Within, which you can see for yourself below.