Warhammer 40K: Space Marine Gets Surprise Anniversary Edition Release
---
---
---
Mike Sanders / 9 months ago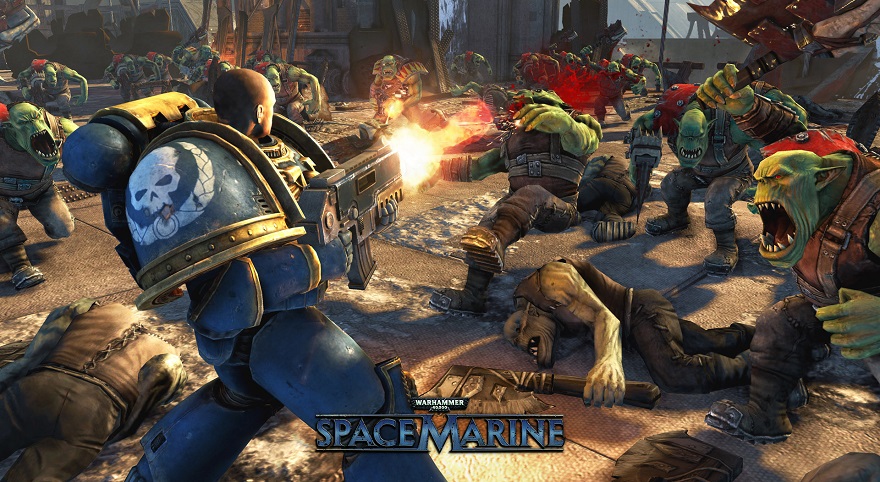 I think it would be fair to say that the various gaming releases that have been based upon the Warhammer universe have, overall, come with something of a mixed reputation. For every truly amazing title created (such as Dawn of War), there's at least one pretty awful one out there to balance things out (Dawn of War 3). However, when it came to Warhammer 40K: Space Marine, the good news was that the community largely won here. It was a fun action-based adventure offering you the opportunity to blast and shred masses of Orcs with your Bolter or Chain Sword. – No, it wasn't exactly 'game of the year' material, but it was a great laugh for those even with only a passing knowledge or interest of the franchise.
Given that it's been 10-year now since it was released, however, you would've been forgiven for thinking that, overall, the title was pretty much dead. Following a surprise update, however, Warhammer 40K: Space Marine Anniversary Edition has just been released which should offer some very interesting developers for both new and even existing owners of the game. Well, existing PC owners at least!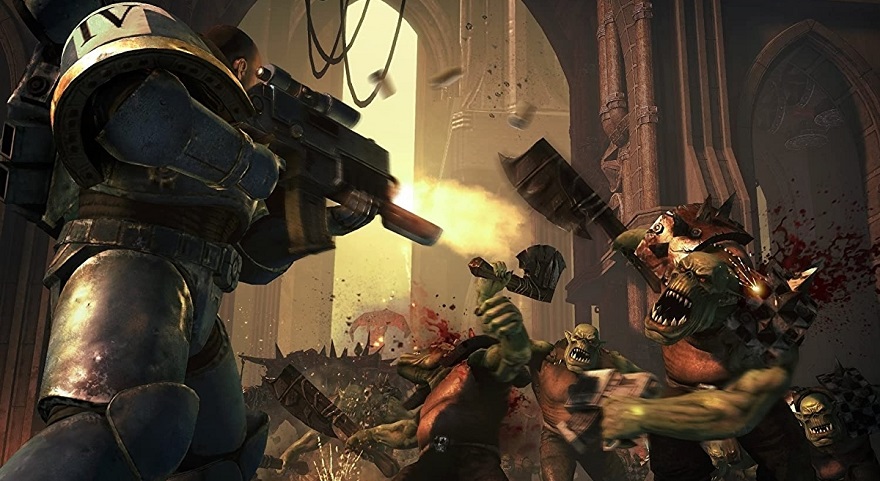 Warhammer 40K: Space Marine Anniversary Edition
So, what's happened here? Well, in a nutshell, Warhammer 40K: Space Marine has been given an official update on Steam that has basically resulted in a 'game of the year' Anniversary Edition. The new version includes all of the bonus materials, map packs, weapons, DLC, and much more that were (largely) not included in the original 'base' version of the game. No, we don't have any nice fancy new up to date graphics, but we do get a lot more added stuff that you could barely fit inside a Rhino transport!
So, should you choose to buy it now, you don't just get this very decent Warhammer 40K game, but you also get all of the following thrown in for free!
Chaos Unleashed Map Pack
Dreadnought Assault DLC
Iron Hand Veteran Chapter Pack DLC
Death Guard Champion Chapter Pack DLC
Golden Relic Bolter
Golden Relic Chainsword
Power Sword
Blood Angels Veteran Armour Set
Salamanders Veteran Armour Set
Alpha Legion Champion Armour Set
Legion of the Damned Armour Set
Emperor's Elite Pack
Traitor Legions Pack
The full soundtrack for the game
Classic and brand-new wallpapers
The original manual (pdf)
The Official Strategy Guide (pdf)
Ringtone
The Collector's Edition Artbook (pdf)
Collector's cards (pdfs)
The original launch trailer
And just in case you needed further confirmation, yes, this Anniversary Edition update comes completely free for those who already own the game on Steam (maybe on other platforms too, but I can't confirm this). The below image has come from my own library following my purchase of the title back in 2011. And, as you can see, this is now listed as the 'Anniversary Edition' ready for me to install!

Worth A Play?
As noted above, Warhammer 40K: Space Marine is not a legendary gaming classic. It is, however, bloody (quite literally) good fun for a casual playthrough. – Better still, it's currently on sale for just £13.59. So, if you don't own it yet and want to learn more (and maybe treat yourself), you can check out the official Steam store webpage via the link here!
Given that I already own this though, and it's been 5 years since I last picked it up, I can confirm that I'm already reinstalling this as I type. What about you though? Will you be giving Warhammer 40K: Space Marine another go now? – Let us know in the comments!