WarThunder Caught the Summertime Madness
---
---
---
Bohs Hansen / 7 years ago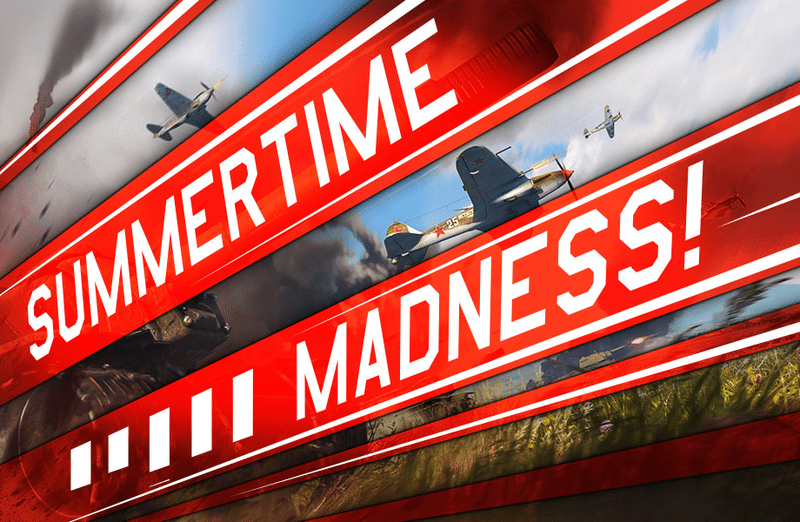 The highly popular free-to-play flying and tank game WarThunder, created by the Russian based game-studio Gaijin Entertainment, is launching their Summertime Madness event as warm up for Gamescon.
Enjoy numerous events, discounts and special missions in the first weeks of August. Gain more RP and Silver Lions, earn the best premium vehicles! And while the main game show of the year – Gamescom – is on, Golden Battles await you!
Gaijin always throws some amazing events and isn't shy of giving away premium items or currency. This time is no different and participants can win premium rank 2 and 3 Tanks for the recently released Ground Forces as well as German, American and Japan premium air planes. Some Golden Eagles will be given away too, and not few.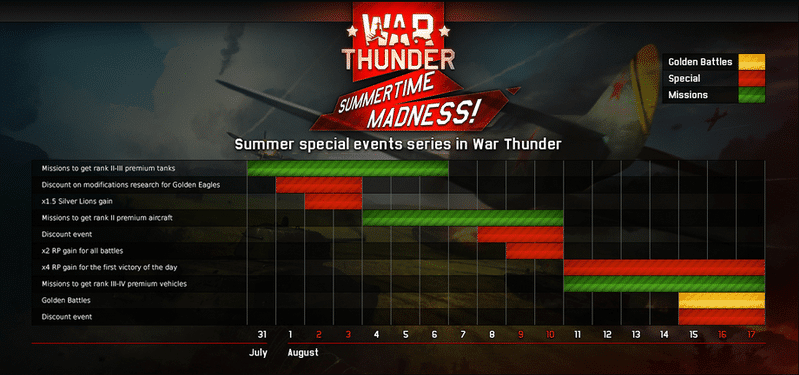 During special times of the day, you'll earn up to 4x more silver lions and research points then usual, making each battle-reward a little sweeter.
Special sales for premium-items will also be held during the event time. There should be something for all their players. Free items for those who don't want to pay and discounted items for those who wish to spend a little.
Not all details have been released for all the events, but more news should follow very shortly.
Thank you WarThunder for providing us with this information
Image courtesy of WarThunder