Wartile Goes into Early Access and Receives a Teaser Trailer
---
---
---
Cernescu Andrei / 6 years ago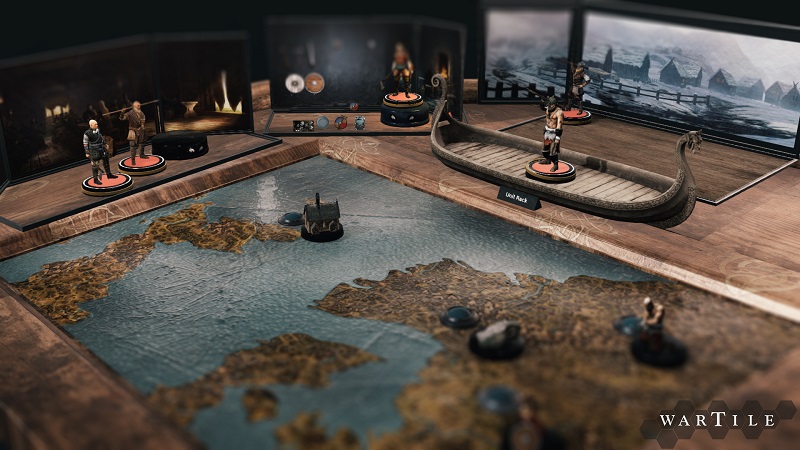 Real-time war simulator Wartile stands out when compared to other similar games thanks to an original design choice that allows the action to take place on a tabletop with small, animated figurines. It looks like the game recently went into early access on Steam, and it was inspired by conventional tabletop games that involve rolling dice and moving figurines on a map. However, instead of relying on a turn-based system, Wartile allows the player to make use of cooldowns and a deck of ability cards, which makes victory dependent on decision-making and proper positioning.
The small nordic combatants that form your "army" can be customized with weapons, abilities, and different armor sets before being sent off to England's shores, and there's also a deck building and figurine collection system that plays a key role when it comes to progression. Another highlight is that you'll be able to play this game with your friends as part of quest-based or conventional multiplayer battles. Regarding the title's design, its creators over at Playwood Project described each Battle Board as "an intricately realized digital diorama complete with tiles that allow players to strategize their tactical moves and attack in real-time."
You can have a look at the Early Access Launch trailer for Wartile below.