Watch the Full-Length Trailer for Matt Groening's Disenchantment
---
---
---
Ron Perillo / 5 years ago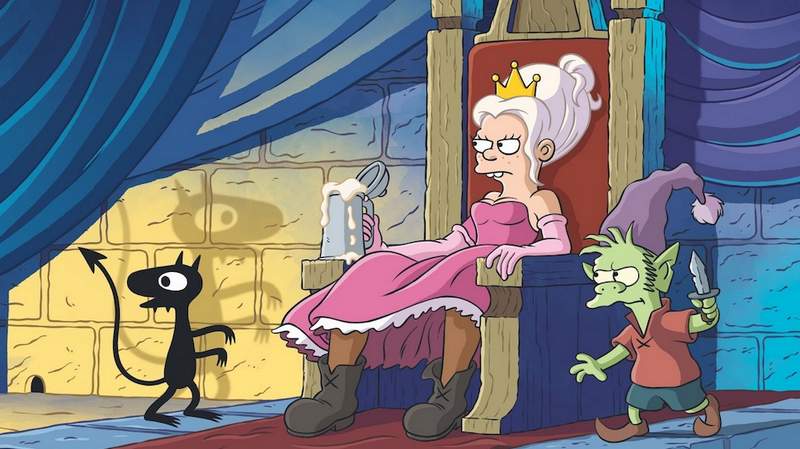 Matt Groening Teams Up With Netflix
Expectations are high for Netflix' latest animated series original Disenchantment. After all, it is the brainchild of legendary creator of The Simpsons and Futurama, Matt Groening. Now Netflix has finally released a full-length trailer at SDCC 2018 following a short teaser last month.
News of Groening's new show actually surfaced two years ago, so the wait has been long for fans. The animation is using Groening's signature drawing style so it will have a similar Groening-esque feel to it. It also helps that the same animation studio that does both his previous shows, Rough Draft Studios are on-board.
What is The Trailer About?
The teaser trailer last month introduced audiences to the main character. Now we actually get to see more of her personality. Voiced by Abbi Jacobson, princess Bean is a boozy princess who decides to abandon her royal life. Instead, she sets out for an adventure with her elf-friend Elfo (voiced by Nat Faxon). There is also her demonic friend named Luci (Eric Andre), who intends to rid of all the diseases plaguing mankind, only to "replace them with worse ones".
https://www.youtube.com/watch?&v=Gp_RnJcb8Ig
When is the Premiere of Disenchantment?
Netflix has a 20-episode order for the show, with 10 episodes per season. The first season will begin streaming on the platform starting August 17th.