Watch the Assassin's Creed Origins Launch Trailer
---
---
---
Ron Perillo / 5 years ago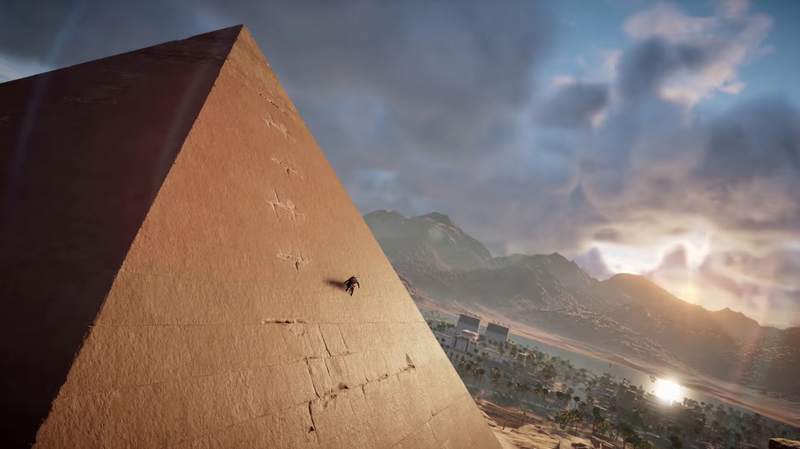 With only five days to go before the actual launch, Ubisoft uploaded the official launch trailer for Assassin's Creed Origins. They have released so many now that its easy to lose track, but then again Ubisoft also promises much more gameplay with this release in comparison to previous Assassin's Creed games. Which makes sense considering how long it took them to create it. Unlike some AAA games which were rushed into production, Ubisoft took a break after the last release and made sure to make Origins the biggest title yet.
The trailer itself uses actual in-game footage captured in 4K UHD resolution rather than pre-rendered scenes. So it should let fans know what it actually looks like in action. They picked several interesting action scenes for the new trailer. This includes gladiatorial combat and some colorful set-pieces which show the level of effort placed in recreating of-the-period cultural detail in-game. 2017 actually marks the 10th year anniversary of the Assassin's Creed franchise, which is why the latest is their most ambitious yet.
Make sure to check the system requirements first to see if your system is up to par.
Assassin's Creed Origins Launch Trailer
Release Date
When it comes out on October 27, gamers worldwide will be able to play it on the PC, Xbox One and PlayStation 4. As of now, there are no announcements regarding the Nintendo Switch yet. An update post-release will add support for the Xbox One X and PS4 Pro, promising 4K and 30 fps performance.
Two Upcoming DLCs Already Announced
Even before release, two DLCs are already announced: The Hidden Ones and The Curse of the Pharoahs. The Hidden Ones is coming out on January 2018 and will expand the gameplay campaign of the main game. This includes level cap expansion and continued storyline. The Curse of the Pharoahs on the other hand is mythologically oriented DLC, pitting the assassin against powerful mystical beings from ancient Egyptian stories. It will land on March 2018.