Watch the Trailer for Netflix' New Alien Invasion Film 'Extinction'
---
---
---
Ron Perillo / 3 years ago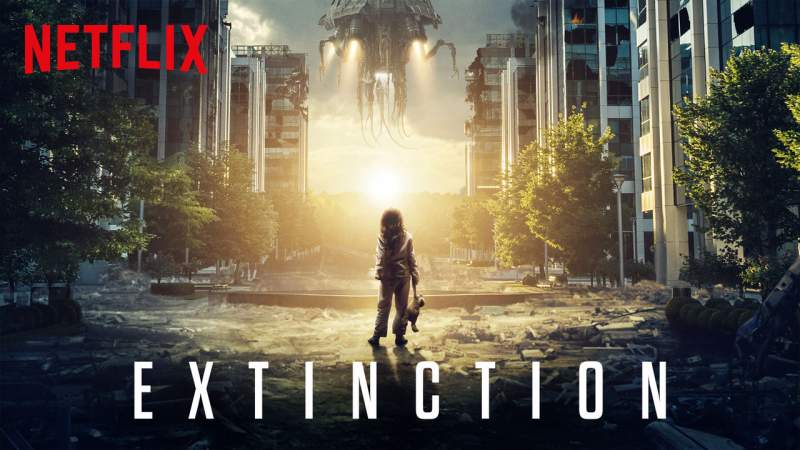 A New Sci-Fi Film From Netflix
Not to be dismayed by the critical reception of their big budget sci-fi films like Bright and Cloverfield Paradox, Netflix is moving full steam ahead and picking up more sci-fi originals.
Their latest is called 'Extinction' and stars Michael Peña (Ant-Man, Narcos) as a father who is having strange visions about losing his family. The possibility of that reality happening comes soon enough as an alien swarm descends on earth, hellbent on killing everyone. The trailer implies that his visions might hold the key to humanity and his family's survival.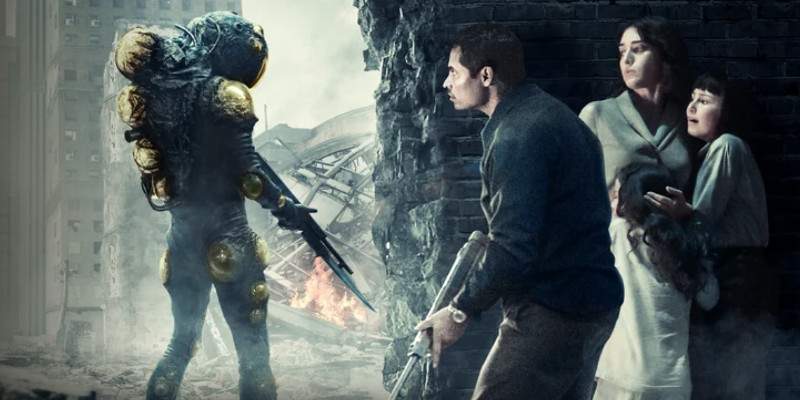 The role is a very serious dramatic turn for Peña, who is often the comedic side-kick or comic-relief character.
The movie will also star Lizzie Caplan (Cloverfield, Masters of Sex) as Peña's wife. Mike Colter (Marvel's Luke Cage) plays Peña's boss David who is sympathetic to his problems.
Extinction is originally a Universal Pictures film, initially on the calendar for a January release. Netflix swoops in and picks up the distribution rights instead. This is similar to how the company bought Cloverfield Paradox from Paramount.
Despite the big Superbowl promotion for that movie, critics have been as harsh to it as well, scoring only a 17% critical rating at Rotten Tomatoes. Although not as low, Bright's critical rating is just as underwhelming as it sits at 26%.
When Can Viewers Start Streaming 'Extinction'?
Subscribers to the streaming platform will be able to start streaming the film starting July 27 worldwide.