Watch the Trailer for Netflix' Next Sci-Fi Series 'Altered Carbon'
---
---
---
Ron Perillo / 6 years ago
Online streaming media giant Netflix is doubling down on creating more original content. Which is why they have been investing billions in developing original programming, rather than merely acquiring rights to existing shows. For example, they are debuting an ambitious sci-fi film called 'Bright' in December. It stars Will Smith and is written by David Ayer. Films are not the only big-budget projects on the platform however. They have also recently announced that they adapted Richard Morgan's Altered Carbon sci-fi mystery novel. Unlike Bright, Altered Carbon is going to be a 10-part TV series. The announcement also comes with a trailer which gives Blade Runner a run for its money.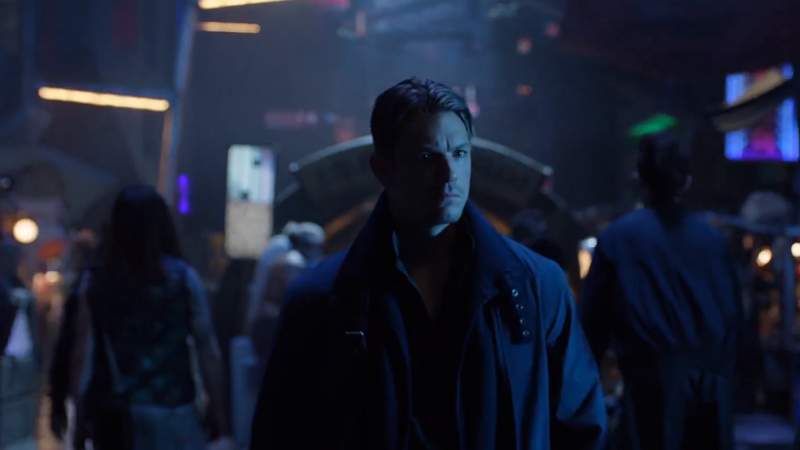 Altered Carbon takes place in a dystopian world where human personalities are downloadable into new bodies. They call this "resleeving", and it is essentially a way to cheat death. The main protagonist Takeshi Kovacs dies and gets into another body (Joel Kinnaman from The Killing and Robocop) at the start of this mystery thriller.
Logoeta Kalogridis is the executive producer. She is notable for her work on Shutter Island, Shutter Island and upcoming Anime film adaptations of Alita: Battle Angel and Sword Art Online. The original novel from 2002 is the recipient of the Philip K. Dick Award for best novel in 2003.
Altered Carbon Announcement Trailer