Waveform PC Review
---
---
---
Peter Donnell / 9 years ago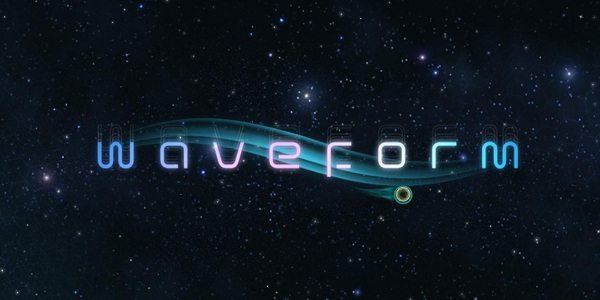 Indie games are more than just a craze, with unique little titles popping up all over the internet on a daily basis its hard to find the best of the bunch, but every so often a little gem comes out of nowhere and shines out above the rest, today that gem is Waveform.
Created by Eden Industries, who are a small indie developer made up of just three members, who with a little help from a few others have brought us this wonderful looking side scrolling action-puzzle game.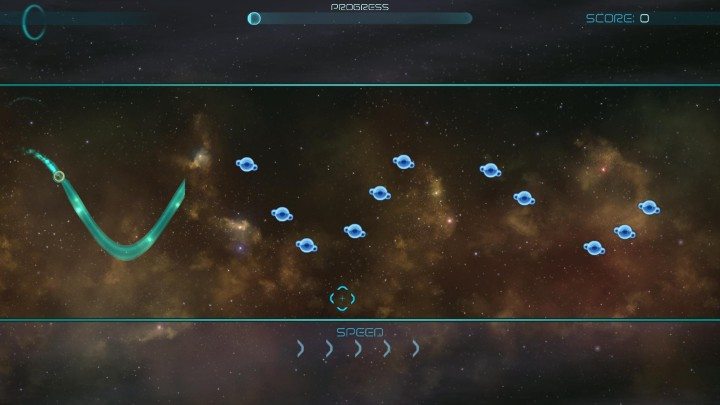 Set in the chaotic space of a solar system, where you travel across an ever moving wave of light, in the effort of restoring light to the dying galaxy as its being consumed by a powerful Singularity.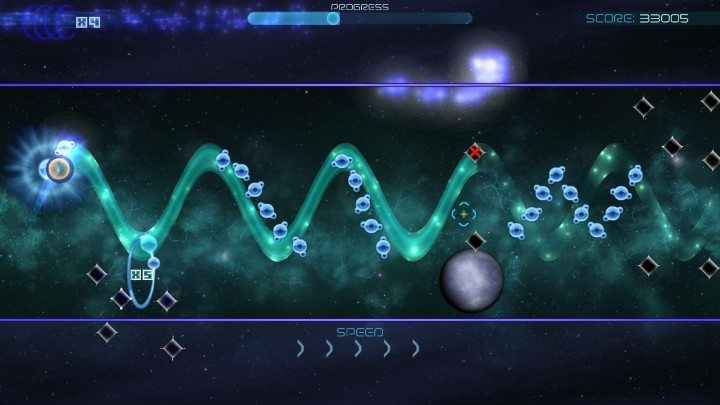 You start your journey at the far reaches of the system, working your way from Pluto all the way back to the Sun.  As you move through space traveling along a wavelength, which you can manipulate using your mouse, sliding the mouse to change its length and pitch, guiding the wave to collect particles of light.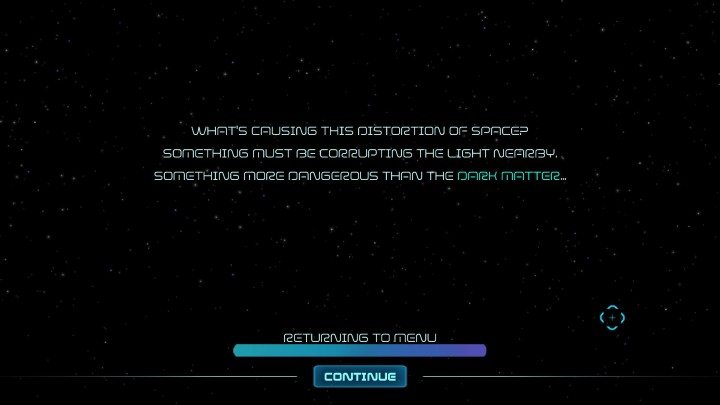 Of course there is more to it than that, there are range of space oddities you will bump into along your journey, not to mention things you won't want to bump in to, with one of the main objects being dark matter, which when struck destroys all nearby light and slows you down, strike too many of the games more problomatic objects though and you'll find your self having to start the level all over again.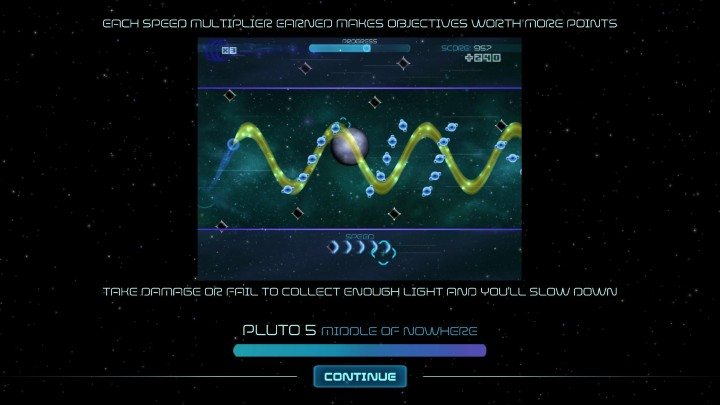 There are plenty of things to slow you down, but also things to speed you back up again, with score multiplier rings, colour combos, portals that work much in the same way as they do in Valves well known Portal game, surfaces you can bounce the wave off, aliens (Space Squids of Venus), a deadly singularity, particle accelerators and even distortion of space and time its self, so plenty to worry about then.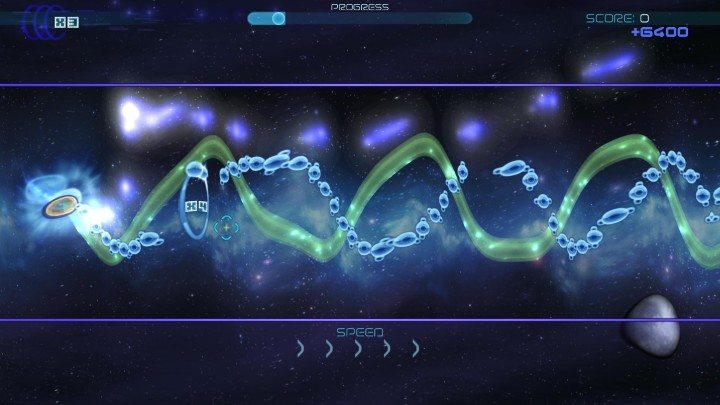 The game starts off at a steady pace, you can relax and guide the wave with ease, collecting light and getting lost in the hypnotic atmosphere of space, but of course that would eventually become a little repetitive, the space soon picks up level by level, throwing in more objects to collect, more objects to avoid and more complex multipliers and techniques.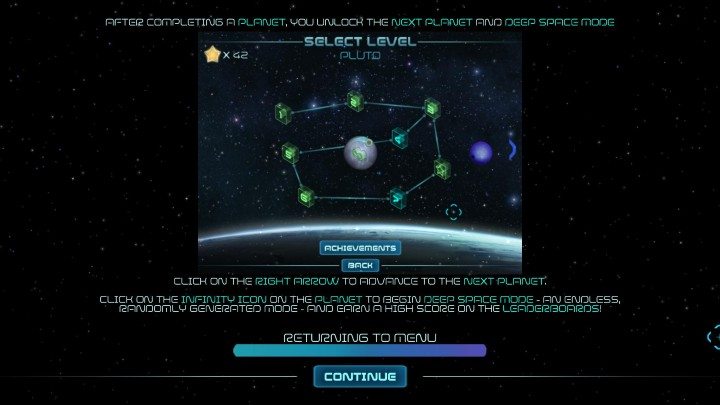 By the time you hit the end of the first planet (Pluto) you get the option to dive into the games Deep Space mode, a never ending, randomly generated game mode that allows you to play for as long as you can live and compete on the games score boards, I came 62nd on my first attempt, but those top ten high scores are still well out of my reach.  The mode is a great way to hone your skills though.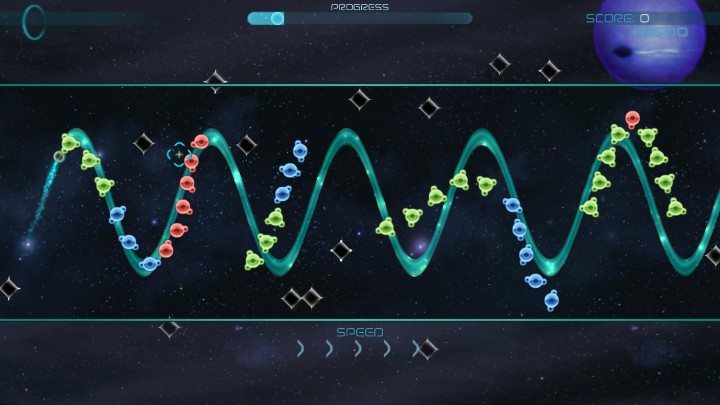 Score plays a big part of every level in the game, not just in Deep Space mode, aiming for high multipliers, 100% completion and even Achievements are on offer for those that want the extra challenge.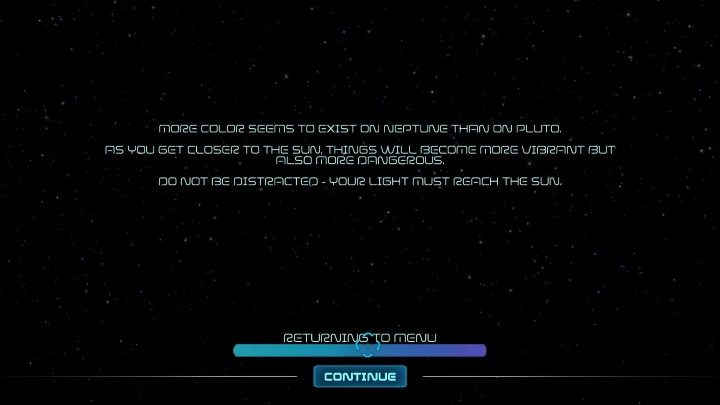 With over a 100 levels, weekly challenges where you can win prizes, a great high score system and random generated content on top of that, you're not going to run out of gameplay any time soon.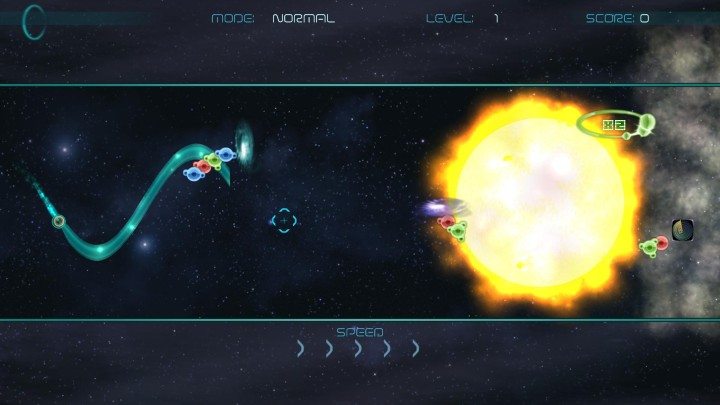 Your not going to get bored of looking at this game either, with explosions of colour and crisp graphics all thrown together with a slick level of presentation make this as much a treat for the eyes as its levels are a workout for the mind, everything flows along to the games retro style soundtrack, with superb original music that really sets a cool tone for the game, I highly recommend playing while wearing headphones just to enjoy the real detail in the games music and sound effects.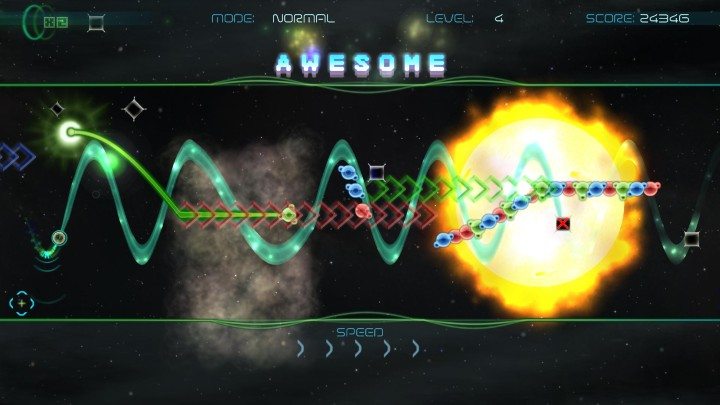 I really enjoyed playing Waveform, I full expect I will still be playing it for a very long time now, the game launches quickly making it perfect for a quick game when your taking a break from some work and is even better when you're looking for something to sink your teeth into for a longer gaming session, as with any great puzzle game, the minutes turn into hours before you know it.  I can't recommend the game enough, with so much gameplay, great music and sound effects, gorgeous yet simple graphics, high scores, a low price, plenty of fun and from what I've seen on steam, regular updates too, making Waveform the latest game to wear our Gamers Choice Award with pride.
You can purchase Waveform or download the demo on Steam here for £4.49