Wavemaster Moody 2.1 Speaker System Review
---
---
---
Peter Donnell / 10 years ago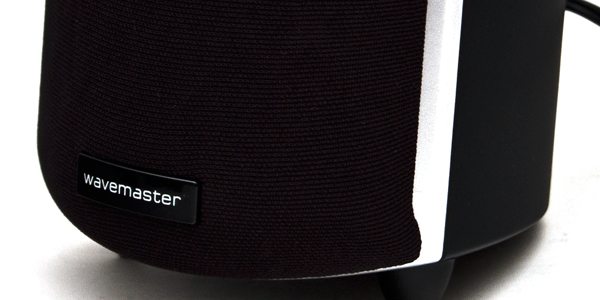 Today I'll be taking a look at a mid-price range 2.1 speaker system from Wavemaster, a popular German audio company that seems to have big ambitions for the rest of Europe, including the UK. Priced at around €69 they're certainly priced well enough to attract a lot of general consumers. This is something that has caught the attention of the German markets where they are proving a popular choice on Amazon.de and today we hope to find out why they're proving so popular.
Wavemaster might not be a company you have heard of, which makes sense given their German origins as a company, not to mention the fact  a lot of our eTenix readers are from both the UK and US.
"In April 2009, HMC took over the Wavemaster trademark and are constantly developing a complete new branding and product line. Wavemaster is one of the multimedia brands with the longest market experience and we strive to make it one of the leading trademarks in Central Europe,"
I wasn't expecting any ground breaking features when it comes to the Moody, at least not in this price range, but the system does come well equipped with all the basics required by 99% of consumers, and should come with everything (in terms of features) that you will really need for day to day use.
Satellites: 2 x 7 cm full range drivers
Subwoofer: 16,5 cm bass driver
Integrated amplifier with 3 separate channels
Amp performance (RMS): 65 Watt
(subwoofer 35 Watt, satellites 2 x 15 Watt)
Frequency response: subwoofer 30 – 150 Hz,
satellites 150 Hz – 20.000 Hz
Cable remote with ON/OFF (standby) function, volume control, headphone jack, line-in and microphone-in
Satellite speakers with compact design (wall mountable) and detachable front cover
Subwoofer in wooden cabinet with bass reflex technology, bass- and treble control and main power switch
Internal power supply (230 Volt)
Connection: 3,5 mm mini stereo plug or Cinch
Measurements (WHD): Satellites = 90 x 145 x 103 mm, Subwoofer = 245 x 248 x 275 mm
As you can see from the specs we have full range drivers, a large 16.5cm sub woofer, 3 separate channels and 65 Watts of performance that should add up to a powerful sound from the Moody system. Given their price tag is a bit above the usual budget range models I will be looking for a decent level of build quality, audio performance and as a bonus, some style. So lets take a closer look at what the Moody have to offer and hope that I come away more happy than moody.