Waymo First to Put Completely Autonomous Car on Public Roads
---
---
---
Ron Perillo / 5 years ago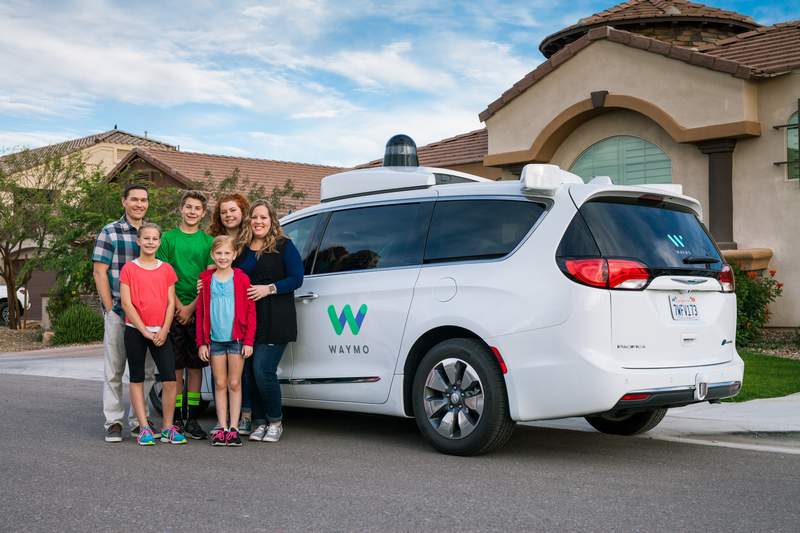 Waymo, the autonomous vehicle division of Alphabet has become the first company to put a car on the road. Not just any car, and not just on any road. But a fully autonomous vehicle without a safety driver on a public road in Arizona. The company will soon also begin to invite regular people for rides on these fully-automated self-driving cars. The news comes directly from the company's CEO John Krafcik in Lisbon. "Fully Self-Driving cars are here," Krafcik succintly said.
Some Conditions Apply
Due to regulations there are still a few caveats to the setup. Such as the presence of a Waymo employee inside the vehicle at all times. However, this employee will no longer necessarily be in the drier seat as a back up. Arizona is also putting a geofence on the public road operation for now. Which means the service is limited to public roads within a 100-square-mile area of a Phoenix suburb called Chandler. The riding privileges are also currently only available to those in the Waymo Early Rider Program. The program has been in successful operation since April within the same geofenced area.
The progress took eight long years but reaching Level 4 autonomy is well-deserved. It also raises the stakes for the rest of the industry which are trying to put their own self-driving cars on the road. Waymo also struck partnerships with Lyft, Avis and Fiat-Chrysler who will be using their technology. That would be the next step for the company, offering a commercial ride-hailing service with a fleet of autonomous vehicles. However, transportation laws would have to catch up first. The only reason they are running in Arizona is because there are practically no laws restricting them to operate.