Wccftech Should Do Their Homework Before Criticising Us!
---
---
---
Ben Jones / 3 years ago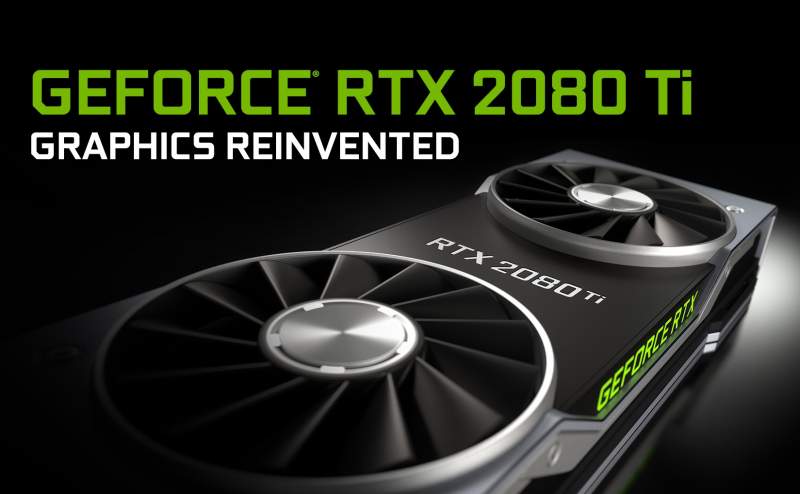 Criticising Us!
We at eTeknix have wrongly been accused of many things over the years. Being clickbait, being sensationalist and even treasonous. No, I'm not joking about that last one either. While you may have those opinions of us, and you are of course welcome to them, the one thing we are rarely accused of is inventing a story when it's a slow news day. That is, however, what Wccftech has decided to do. So, since they have given us a backhanded slap, it seems only fair that we counter with a sledgehammer to the testicles!
What Is This About?
Last Sunday, one of our team here at eTeknix discovered, quite by chance, that the Nvidia 2080Ti wasn't currently listed for sale on the official Nvidia website. As such, we completely accurately reported the card as being de-listed. We admit, we did speculate as to the reasoning behind this. Specifically following the recent reports of Nvidia 2080Ti's being faulty, it seemed a fair thought that Nvidia might have halted sales while it attempted to get to the root of the issue. The article proved to be very popular and was strongly trending on websites such as Reddit for quite a period of time.
So in regards to the card being de-listed – In these terms, does that sound inaccurate? We think not! What about our speculation for the cause of removal? – There have certainly been enough reports of significant problems with the 2080Ti and even Nvidia has acknowledged it!
Now, in the end, the delisting turned out to be Nvidia just running out of stock. Rather than just putting up an 'out of stock' though, they removed the card completely from their sales website. Now, if this was sensationalism, Nvidia certainly didn't do themselves any favour. I mean, what kind of retailer completely removes an item from its website when it's just 'temporarily' out of stock?
After reaching out to Nvidia, they replied confirming this and we updated the article accordingly – You can read it in full here!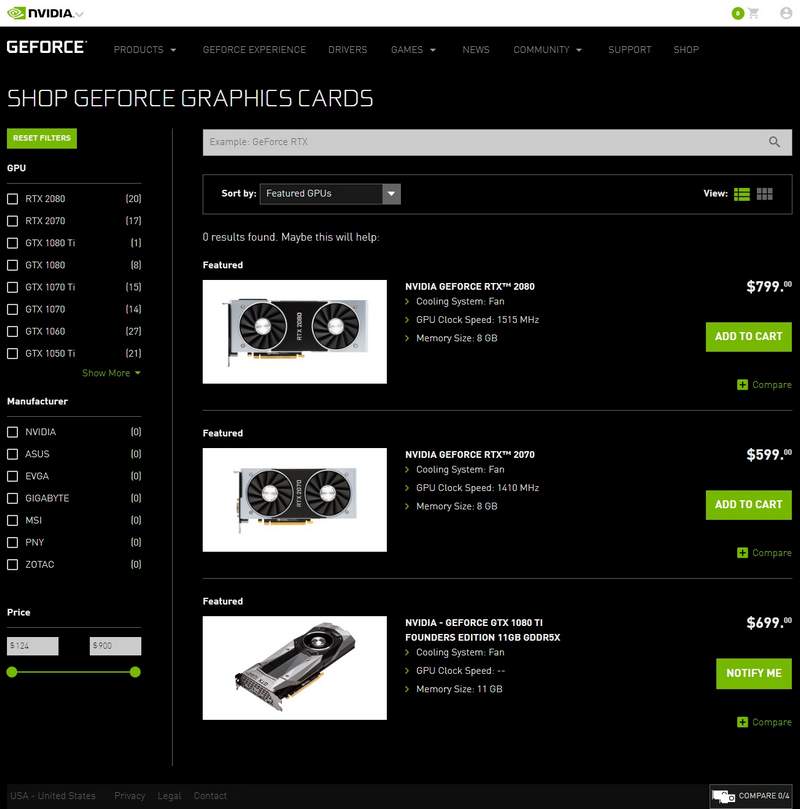 Wccftech Have Brought A Knife To A Gun Fight!
Following us breaking this news, Wccftech's Usman Pirzada wrote – "While I love a good scoop as much as any other tech-head (probably more considering I am the senior editor over here¯\_(ツ)_/¯ ), the only sensational scoop I could find in this story is the RTX 2080 Ti being out of stock".
He goes onto accusing us of simply inventing or overexaggerating the story simply to generate clicks. What does appear clear, however, is that while he was possibly feverously typing this one to try and ride the success of our article, he does go on to contradict his supposed moral high ground.
He says: "If I didn't know any better, I would think this was a hit-story concocted by shorts of NVIDIA stock wanting to make a quick buck and to take advantage of the prevailing sentiment since the quarterly earnings" – Is it, incidentally, any irony that the 2 links he provides (to show the Nvidia 2080Ti is still for sale) both are 'paid' affiliate links to Amazon. What's that expression about people who live in glass houses?…
I mean, this wouldn't be an attempt to try and 'make a quick buck' by taking advantage of the 'prevailing sentiment' would it? – Physician, heal thyself!
Oh, incidentally, here is their article. For some reason, they didn't actually cite ours in theirs. Perhaps because if people actually read what he was sourcing they'd realise he's the one talking utter nonsense!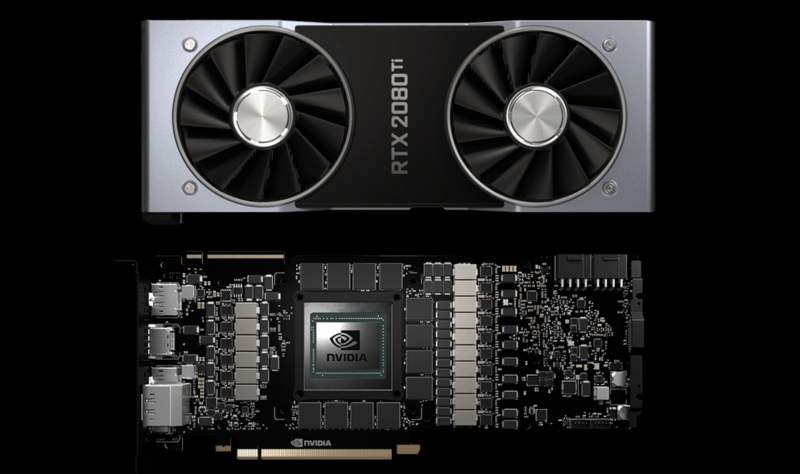 We Were Wrong – But For The Right Reasons!
We happily admit that we might have put 2 and 2 together and got 5 here. Based on the best information we had at the time we think it was an entirely logical conclusion. One that many people with a good recent knowledge of Nvidia would've at least speculated towards. Is it wrong that we wanted to bring this to our fans first? Well, Wccftech seems to think so!
Ultimately, if Wccttech wants to call us out for getting it wrong, fair enough. We do, however, take more than a little exception to being told that we simply made it up to generate clicks. Fortunately, I think our long-term fans know that we're better than that!
There is some irony that Wccftech only seems to have written this to ride on the success of our article. Well, either that or just to deliberately attack us. Perhaps it's some sour grapes that we spotted it and they didn't? Who knows!
Ahh well, such is the cut-throat world of journalism!