WD Red 10TB 3.5-Inch SOHO NAS Hard Disk Review
---
---
---
Bohs Hansen / 3 years ago
Test Setup & Methodology
---
Data Fillage
There are many ways to test a storage drive, and we have chosen to include close to every test possible. We will start with a typical benchmark analysis of the formatted drive with various village scenarios. A mechanical drive will have to move its read-heads over the surface to reach the data location, and that has a natural impact on the performance. To see the impact it might have, the drive will be tested empty as well as with 25%, 50%, and 75% space usage. For these tests, we will be using Anvil's Storage Utilities, AS SSD Benchmark, ATTO Benchmark, and CrystalDiskMark.
Application and Gaming
Besides these synthetic fill tests, the drive is tested with PCMark 8's storage benchmark to get real-world performance results. The rest of the system's hardware has a bigger impact on this benchmark than other benchmark apps. But it is another point of comparison. These tests are run on an empty drive.
Plain Drive Performance
Following the fillage tests, the partition gets removed, and we check the drive's raw performance. These tests will determine the hardware's capabilities while eliminating any interference from the set file system. AIDA64's storage benchmark and IOmeter are both great tools for this, and they help us paint an even clearer picture of the drive. The IOmeter tests I run are quite different from the rest as they will give a final result after a longer performance test rather than a maximum or average score; this gives us yet another view of the tested drive over the regular tests.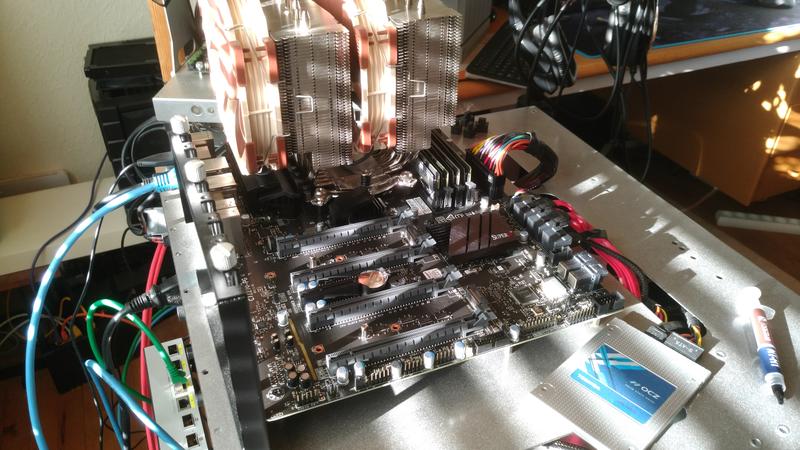 Hardware
Supermicro C7Z270-PG
Intel Core i7-7700K
Crucial Ballistix Sport DDR4 2400MHz (4x8GB)
Software used:
AIDA64 Storage Benchmark
Anvil's Storage Utilities
AS SSD Benchmark
ATTO Benchmark
CrystalDiskMark
IOMeter
PCMark 8 Storage Benchmark
Windows 10 Pro
Each of the following pages will contain the benchmark screenshots with 0% and 75% data fillage for the base apps. The comparing charts will show the drives with 0% fillage for comparison reasons. The analysis charts show us how steady the performance is across the drive's surface and as it fills up.