We Happy Few Release Date Delayed Until Summer 2018
---
---
---
Ron Perillo / 4 years ago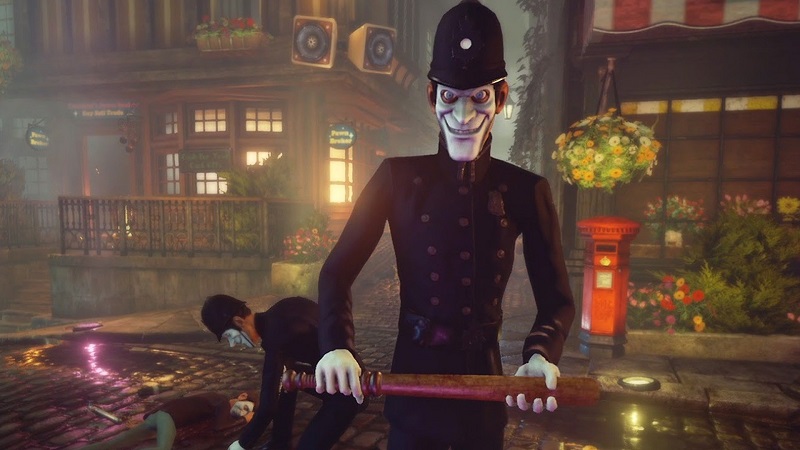 Compulsion Games, developer of the Steam Early Access title 'We Happy Few' has announced that they are delaying the full release of the game. It will remain as an Early Access title until sometime in Summer 2018. The developers would like fans to think of it as "an extended demo". So what exactly is planned and what is available now? So far, Compulsion Games is very open with sharing the following progress information.
7 islands (previously 5) / 4 available now,
3 different playable characters / 1 available now,
a dystopian, immersive, intriguing story / not available now, only first 5 minutes,
dozens of encounters (in-game side quests) / 40% available now,
a unique soundtrack / not available now,
dozens of weapons and pick-ups / 50% available now, and
3 game modes (story, sandbox, wellie) / only sandbox available now, story at 1.0 and wellie mode in an update post 1.0.
They want fans to know that the full version 1.0 will be about 2.5x bigger than what the game is now in its current form.
Pricing Change Prior to Launch
Although the base game itself will more than double in size upon release, Compulsion Games says the retail price of the game will not double. It will launch at the standard $60 USD price, however those who bought the Early Access are entitled to what is technically a 15% pre-order discount. Hence, those users are only paying $51.99 for the game.
We Happy Few has been in Steam Early access since July 2016 so the release is a long wait for fans. For those who are unhappy about these changes, Compulsion Games is also willing to offer unconditional refunds. They are eligible whether they recently bought it or have been playing it for a while.
"We don't want new players to have the same frustration. So we're temporarily disabling the option to buy on Steam, and will re-enable the buy button once we're closer to launch when more info and materials on the game will have been released, giving players more clarity on what they can expect in the full version of We Happy Few."