Western Digital Drops 'Green' Drives in Favor of 'Blue'
---
---
---
Samuel Wan / 6 years ago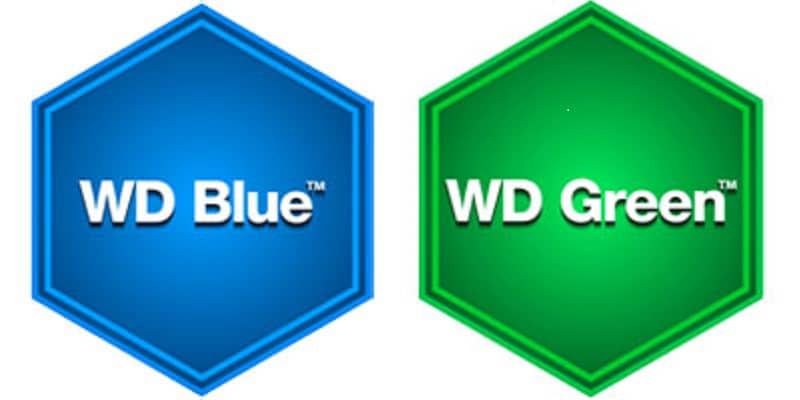 Western Digital has had several lines of hard drives for the past few years. Today, the lineup shrinks a bit as the WD Green brand gets folded into the WD Blue lineup. This move is apparently aimed at reducing consumer confusion when shopping for hard drives.
Even with Green drives gone, WD still has a decent number of different colors. There is the Black which is aimed at enthusiasts, the standard consumer Blue, the NAS centered Red and the surveillance oriented Purple. The biggest difference between the Green and Blue drives was the slower spindle speed of the former. While the Blue advertised 7200rpm, the Greens had a range between 5400rpm and 7200rpm but really stuck to about 5600rpm most of the time. The biggest selling points of the Green drives were the reduced power consumption and price compared to the Blue. Of course, this came with a performance penalty due to the slower spindle speed.
By removing the Greens and slotting the Blues in its place, WD is offering a small speed boost to the most budget users. For now, Green drives will be sold under the Blue brand, so be sure to check which specific model you are getting to ensure it's actually a 'Blue'. In some ways, this change has long been coming. Rival Seagate long consolidated their consumer lineup with the 7200.14/Barracuda lineup which offered the power savings of the Greens but had slightly better performance compared to the Blue.
Thank you PCWatch for providing us with this information