Meet KILLERDRONE! The Chainsaw Drone
---
---
---
Gareth Andrews / 8 years ago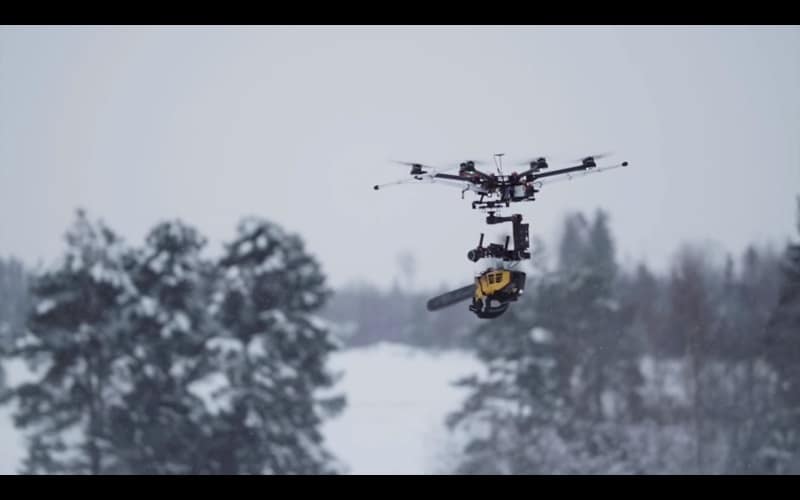 Drones are an interesting piece of technology. They've only recently taken off (pun intended) and are now swarming over the world with adaptions for every type of activity. You can race your drone in the Drone world GP, they'll deliver you your food or Amazon orders and are even used to used for underwater exploration. As with all ideas, there are some ideas that just raise more issues and questions than are worth, with the likes of a drone mounting a gun being one of them. The latest drone design to meet this category is the KILLERDRONE! a drone equipped with nothing more than a chainsaw.
That is correct, the KILLERDRONE! (capitals and exclamation mark are included in its name) is a drone equipped with a chainsaw and has taken off in Finland on its first mission… to hunt down and destroy snowmen. Featuring six rotors and a gas-powered chainsaw, the drone was flown into snowmen to prove that it could be used and has even been discussed as use for legitimate work such as cutting down trees.
While using the KILLERDRONE! to cut down trees may be a good idea, the idea that anyone could mount something like a chainsaw to a drone and then watch as it flew around unrestricted is quite scary. The machine was stopped eventually thanks to a party balloon, raising an even bigger question of what happened if someone stopped a drone above a populated area.