Who Wants A NERF Chainsaw For All Your Zombie Fighting Needs?
---
---
---
Gareth Andrews / 8 years ago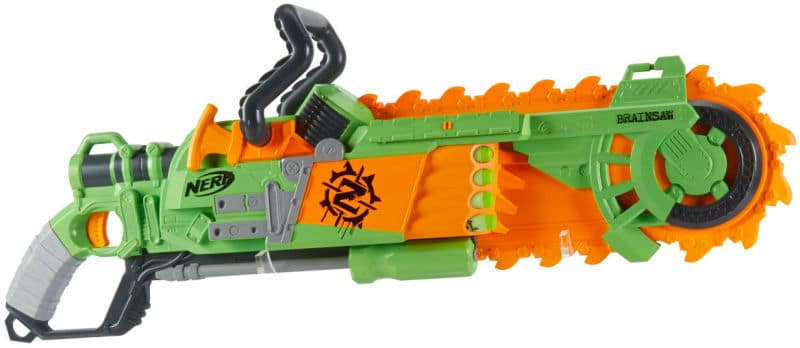 Nerf are not ones to shy away from bringing us hours of fun, from a quick run around with foam darts flying to safely playing out our fantasy survival scenarios, Nerf's are not just for kids when it comes to your imagination and the fun you can have. Recently we told you about how their latest additions included a fully automatic blaster firing at 30mph, but it looks like the serious players will soon be joining the Zombie defence force with their latest release.
The Zombie Strike Brainsaw Blaster looks like it is out of a movie with the classic green and orange colours making sure that when you swerve into the fray you will be noticed. With a handle and blade, it would look good on any survivor, but the fun doesn't stop there. The Brainsaw blaster not only features eight firing darts but the foam blade actually rotates, adding a whole new level to your survival experience. While not the first chainsaw for the Nerf Zombie group, it is the first one which does more than just play sounds. Combine the nerf chainsaw with your hatchet, machetes and swords.
From fighting in the office to surviving a zombie horde,  Nerf seems to be keen on letting us live out our dreams, no matter what our age.