Why eReaders for Everyone is Your Best Gift Idea This Year
---
---
---
Peter Donnell / 7 years ago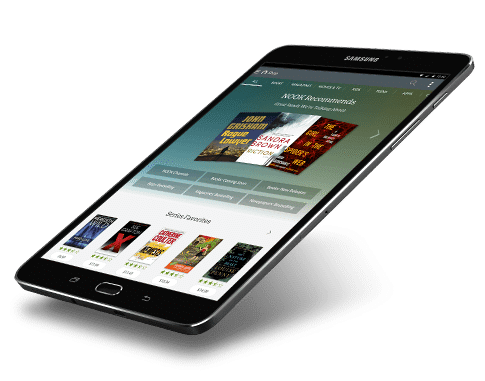 It's only a few short months before the holiday season is here again. If you're the type to spring for last-minute gifts, why not make a change this year? By shopping for holiday gifts this early, you won't have to fight your way through the crowd. As for the gifts, here are five gift ideas that prove eReaders make the perfect holiday present:
For Your Travel Buddies
If you've got friends who love books and hit the road a lot with only their rucksacks, you might want to give them an eReader. The slim design and lightweight nature of the device makes it portable so they can take it anywhere with them. That also means it uses up just a tiny amount of space so it doesn't compromise their backpack space. Since eReaders can take on as much as a thousand books, you won't have to worry that your friends are missing out on their favourite reads whenever they're away from home.
Brother Who Just Relocated
So your brother is finally ready for college and he's moving to another state that's hours away by plane. Help make the relocation easier on him by giving him an eReader. This way, he doesn't have to bring all his beloved books along with him. That and because he probably wouldn't have enough space in his tiny and cramped dorm room anyway. So just load up that eReader with his favourites and he can read all the books in his collection sans the piles, boxes and towers of books he left at home. A good choice for him would be the Nook Samsung Galaxy Tab s2, a recently launched device that packs a lot of features, including one of the best display resolutions in the market. That makes it ideal for him and his love of comic books since the new display is perfect for rendering graphic novels. The contrasts are starker and the colors have more depth that any comic fan will surely appreciate. The high-storage capacity of its 32GB built-in memory ensures his entire collection will fit. If not, he could always upgrade the unit to 128GB with a microSD card later on. So when homesickness hits months ahead, at least he's got his favourite reads to give him comfort and make him feel like he's just back home with the rest of the family.
Moving into a New Apartment
So two of your long-time best buds are tying the knot and moving in together into a micro apartment. If you're helping them pack their dusty book piles for the move, then a nice 'just got married' gift to give these two would be a pair of eReaders in matching colors, styles and design cases. Put their entire collections onto those eReaders so when they move to their new place, they won't have to take all the books with them; they'll already have them on their eBook libraries. They could sell off the books instead for some handy pocket money. If that's too much trouble though—answering inquiries, posting books, finding buyers and meeting them—then simply give the books away to charity. With an eReader, your friends won't have to move into a new apartment, cramped and teeming with books. They could celebrate starting their new life together with a great deal more room. It's a pricey gesture especially if you go for the Tab S2 from Galaxy. But if they're your best buds, then they'll be worth it. Plus, you get bragging rights for winning "Best Friend of the Year." You should.
Your Parents or Grandparents
Getting your mom or your granddad an eReader is a great way to give them better control over their reading experience. With features that allow them to make the fonts as large as they want, or dim the screen brightness until it doesn't hurt their eyes any more or even change the background of the text, they're sure to appreciate the convenience and improved reading experience an eReader brings. Plus, with the dictionary, they won't have to get up and check what a word means. They'll simply click on the word and watch the definition handily pop up.
For You
If you love books as much as your friends, then give yourself an excellent present this year: an eReader. The Tab s2 fits all the boxes in your check-list. And because it's a Nook device, you can shop online with just a few clicks. That's the real magic behind eReaders: you get the book you want in an instant. No more waiting in line at the book store. No need to get up and head out just to check out the latest titles and releases. With an eReader, you can do all that right from your bed.
So if you're looking for a great holiday idea, go with an eReader. Your book-loving family and friends are going to thank you for it.