In Win 703 Mid-Tower Chassis Review
---
---
---
Peter Donnell / 9 years ago
Interior
---
The interior of the chassis is finished with the same black paint job as the exterior, giving the chassis a nice uniform look inside and out; a welcome bonus given the clear side panel window. The only sad thing would be the rainbow of colours on the cables, I think all black cables would have been a nice touch to keep the build looking uniform. There are several cable routing cutouts around the motherboard area, a large cut-away at the bottom and a good size CPU cooler mounting cut-out.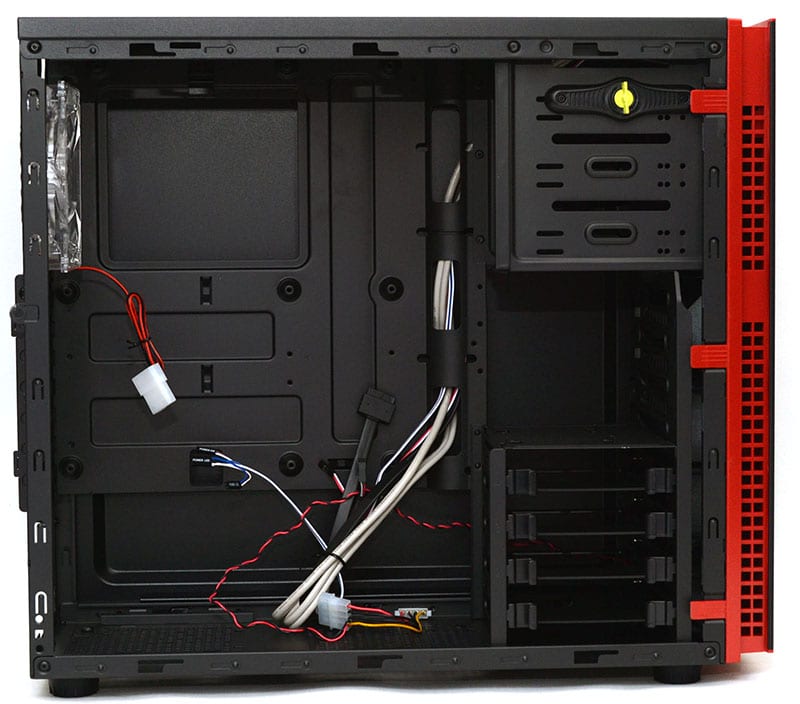 In the base of the 703, you'll find more than enough room for even the biggest power supplies on the market, although you'll only be able to make use of the 120mm fan mount if you're installing a standard ATX or smaller PSU.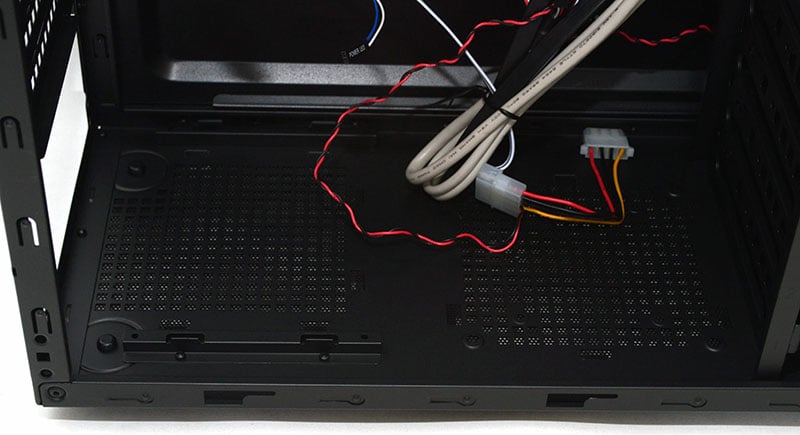 Here you'll find three 5.25″ drive bays, although keep in mind that there's only a single 5.25″ drive bay on the front of the chassis, so the other two are likely only good for converting to extra storage bays.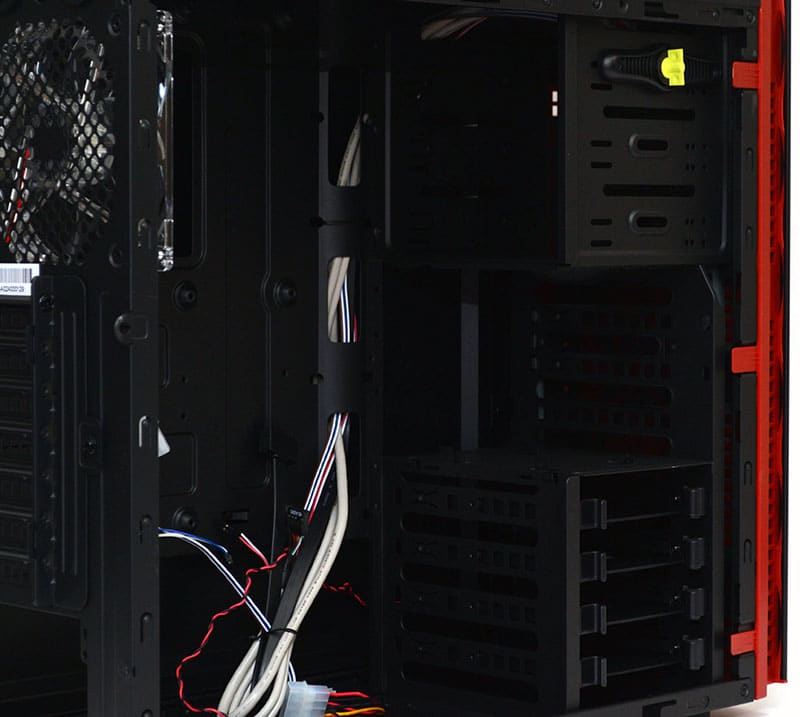 There are four slide-out hard drive trays and a 2.5″ fitting on the top of the drive caddy. The large opening between the drive bays and the 5.25″ bays frees up a huge amount of space for a super-long graphics card.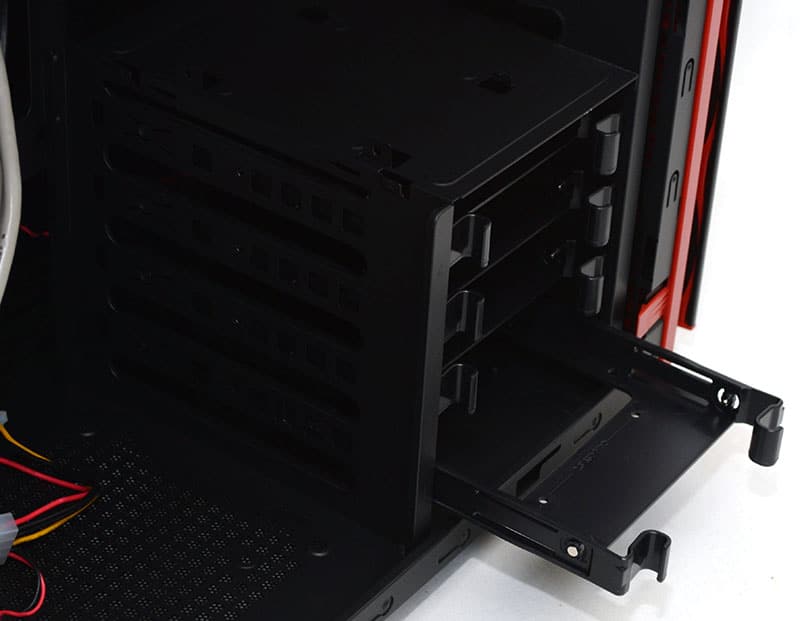 In the back, you'll find a clear 120mm exhaust fan with a standard molex connector.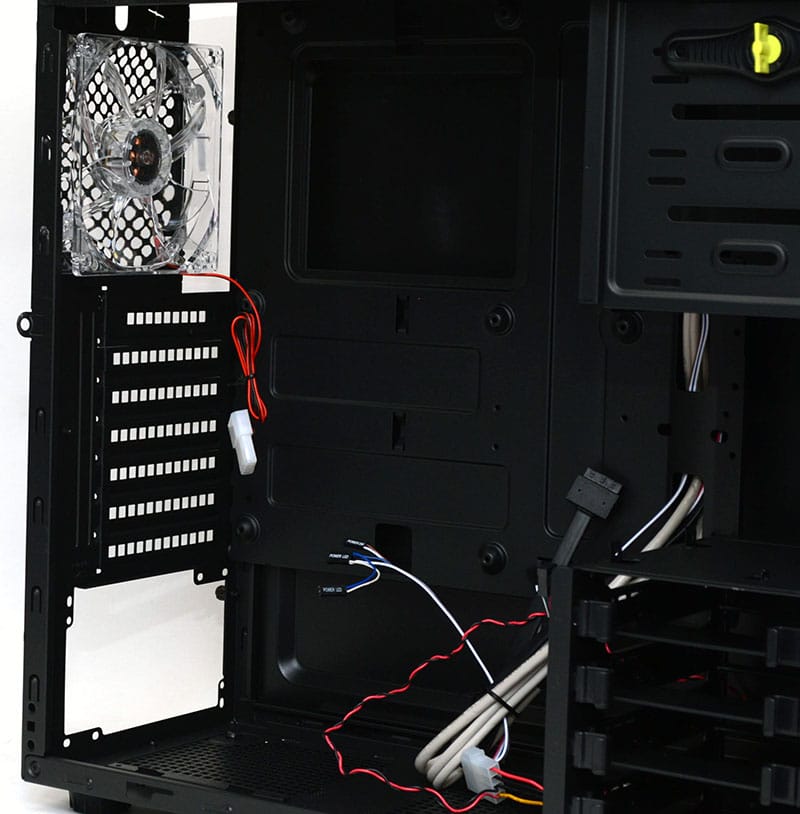 There's not a lot of space behind the motherboard for cable routing, but as I said before, the right side panel has a raised section which will free up a good bit of extra space.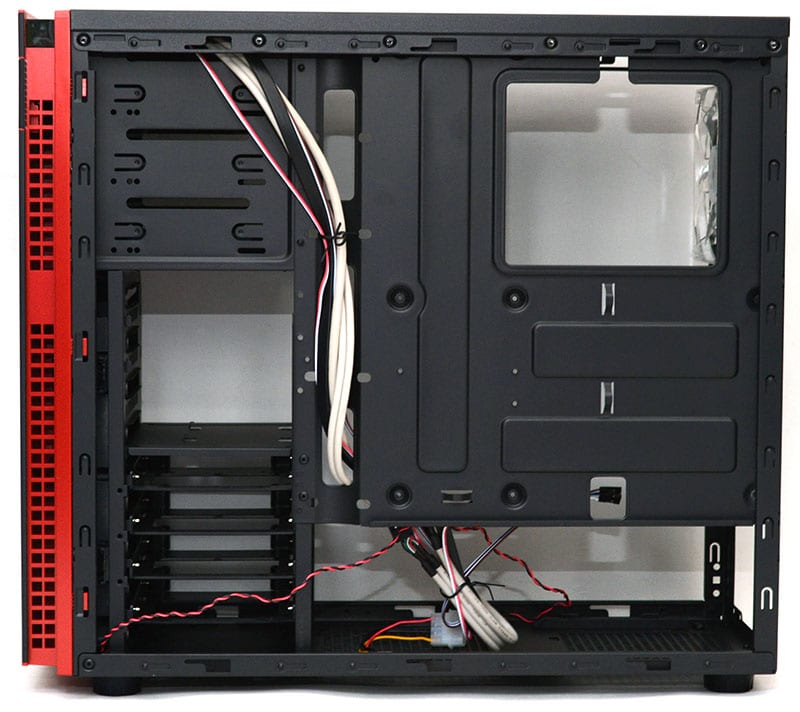 The front panel is easily removed, behind which you will find two dust filters and a pair of 120mm fan mounts; there's a single 120mm fan pre-installed.