In Win 707 Full-Tower Chassis Review
---
---
---
Peter Donnell / 8 years ago
Introduction
---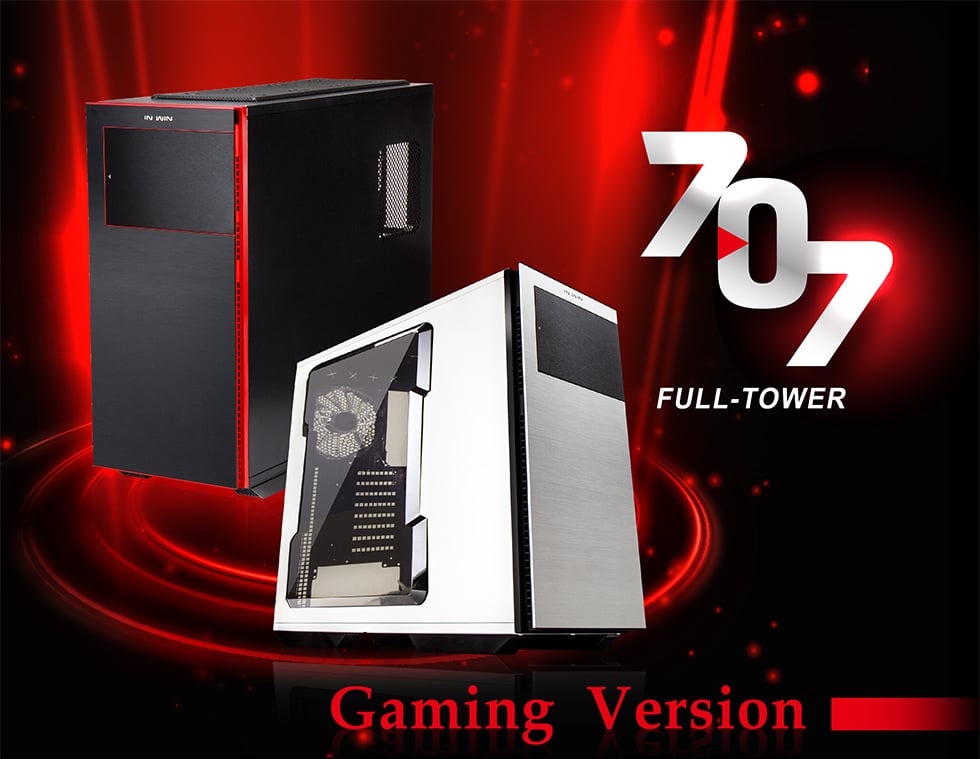 Following hot on the heels of our review of the gorgeous In Win 703 Mid-Tower, which was one of the best value for money mid-towers we've ever reviewed! We'll now be taking a look at the 703's big brother, the 707 Full-Tower chassis.
The 707 is designed for high-end gaming system builds and comes with an impressive array of specifications that make it perfect for the job. There's room for huge E-ATX motherboards, some of the larger PSUs on the market, eight expansion slots and eight hard drive bays. You'll also find an impressive array of fan and radiator mounting options, with a huge 206mm of clearance for a CPU tower cooler; more than enough for any high-end rendering, workstation or gaming system.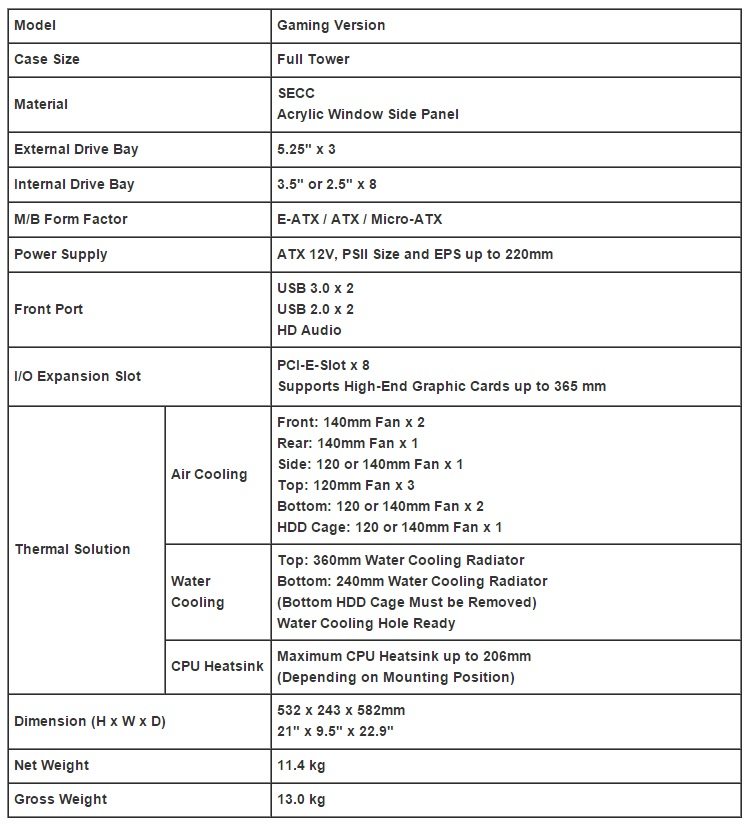 The left side panel has a huge tinted window, which will be perfect for showing off your system. Those of you who are fans of In Win products will notice that this is the same side panel as the In Win GR-One, which is due to the fact that the 707 is based around the GR-One, but it has of course been tweaked and improved significantly, as you'll see throughout this review.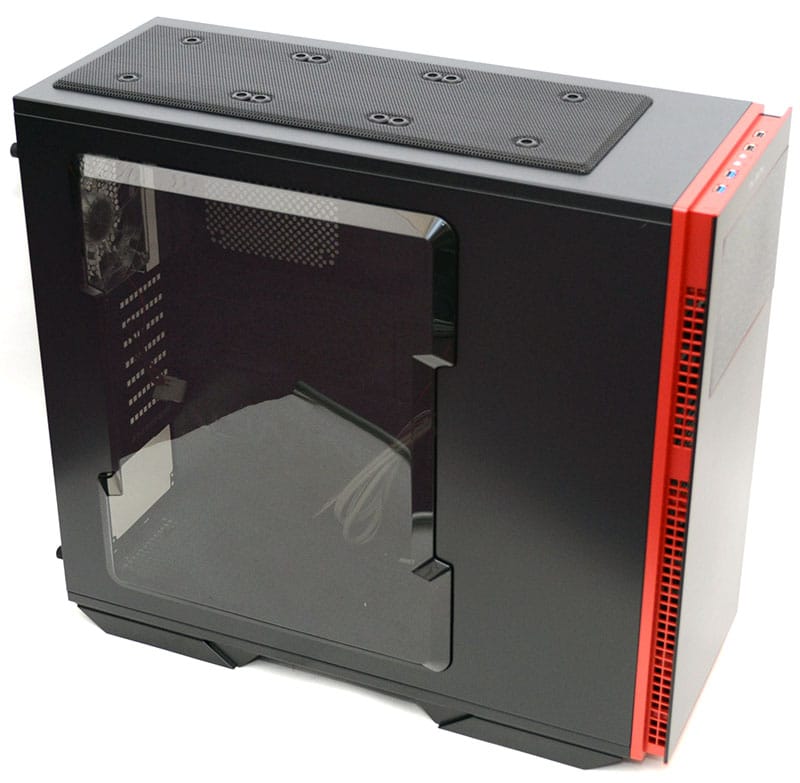 Both the left and the right side panel are cut from thick steel, so there's no chance of them flexing or rattling anytime soon. Both panels are held in place by a pair of thumbscrews at the back for easy access and you'll also find an extra fan vent on the right side panel, which is great for shifting any unwanted heat from your motherboards VRM.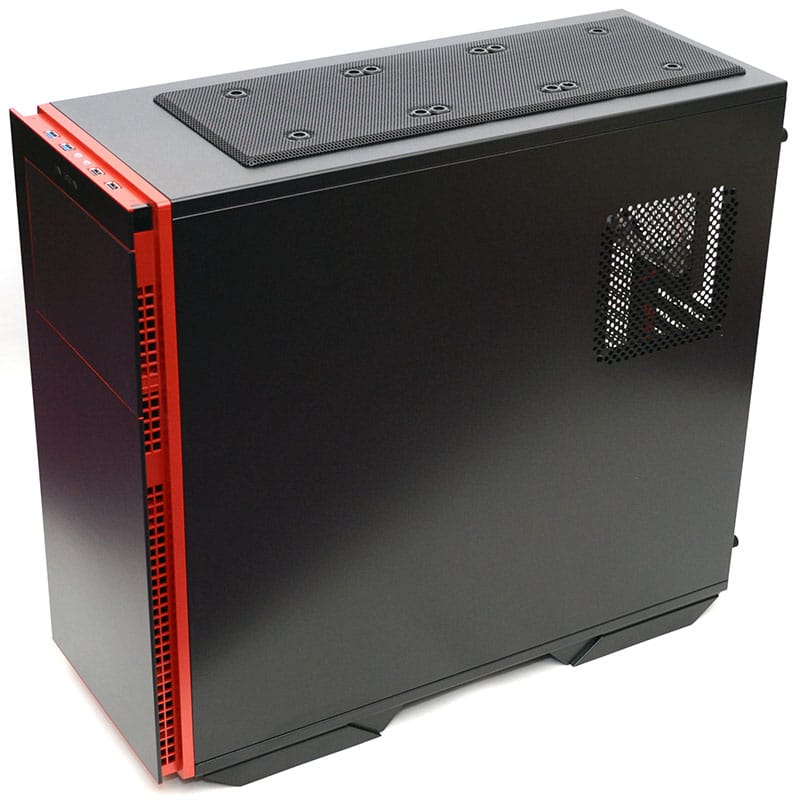 The front panel of the 707 is absolutely stunning and while the colours look miss-matched due to my camera flash, the aluminium finish on the front panel and the plastic cover of the 5.25″ drive bays matches up very nicely under normal lighting conditions. It's also one of the coolest looking front panels I've seen and the red trim certainly adds to the overall aesthetics.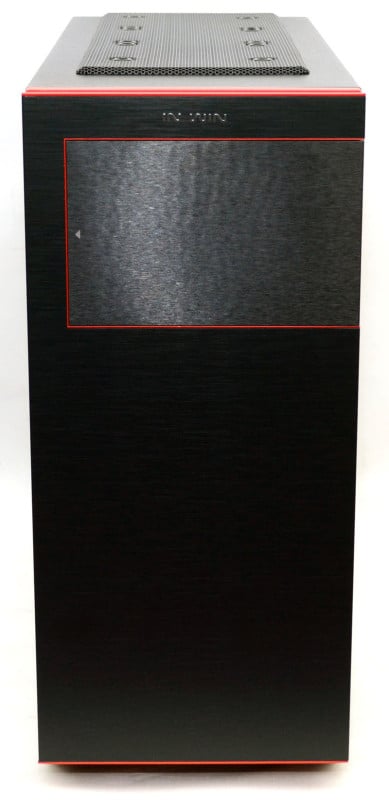 Around the back of the 707, you'll find four rubber routing grommets at the top, a 140/120mm fan mount with a 140mm fan pre-installed, eight expansion slots and a lot of extra ventilation down one side.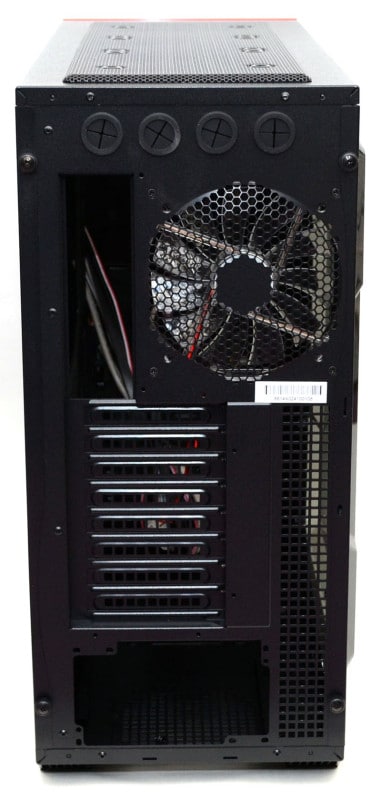 The top panel has room for up to three 120mm fans, or a water cooling radiator of up to 360mm.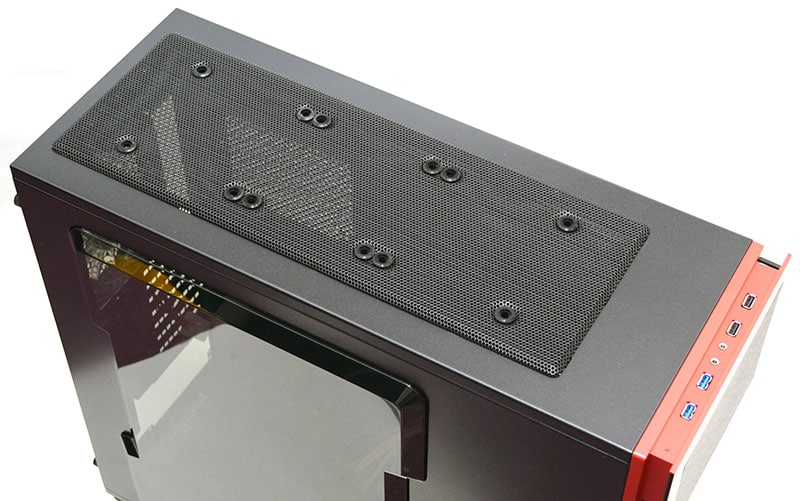 The front I/O panel is nicely designed and features all the usual connections.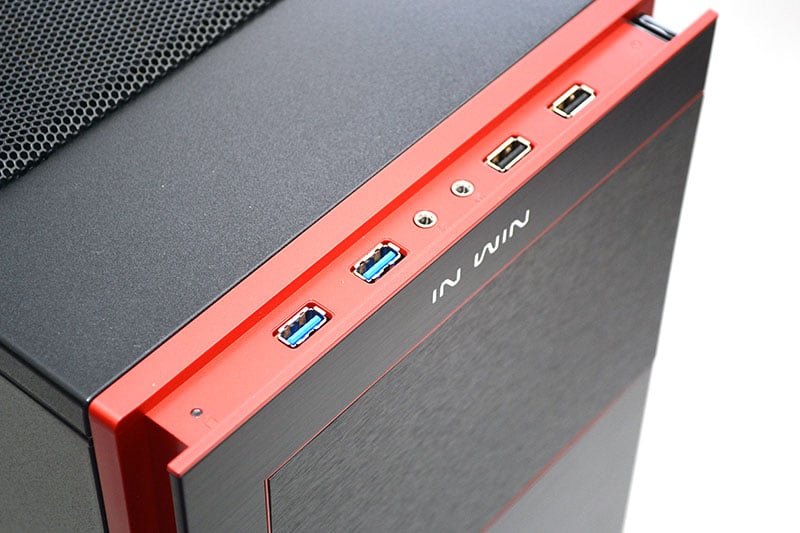 There are four large feet on the base, which provide great stability while also giving ample ground clearance for any bottom mounted cooling. There are two clip-in mesh filters on the base, one for the PSU air intake, the other on the bottom fan/radiator mounts.