In Win 805 Aluminium and Glass Mid-Tower Chassis Review
---
---
---
Peter Donnell / 8 years ago
Introduction
---
In Win, the modern masters of chassis design, are back once again. Today we'll be taking a look at the In Win 805, a slightly more accessible product for the masses that takes many of the style points of the premium ranges that In Win offer. We've been blown away by their more creative products such as the S-Frame, H-Frame, H-Tower, D-Frame, Tao and many more, but it is nice to see these wonder-chassis filtering down into a more consumer friendly package, both in terms of price and ergonomics.
The 805 is designed to impress, with an aluminum frame which features LED highlighting, as well as glass panels on the left, front and right sides, giving you a great look at the chassis interior, perfect for showing off your build. There are three colours available, which colour coordinate the front I/O panel with the LED In Win logo on the side of the chassis.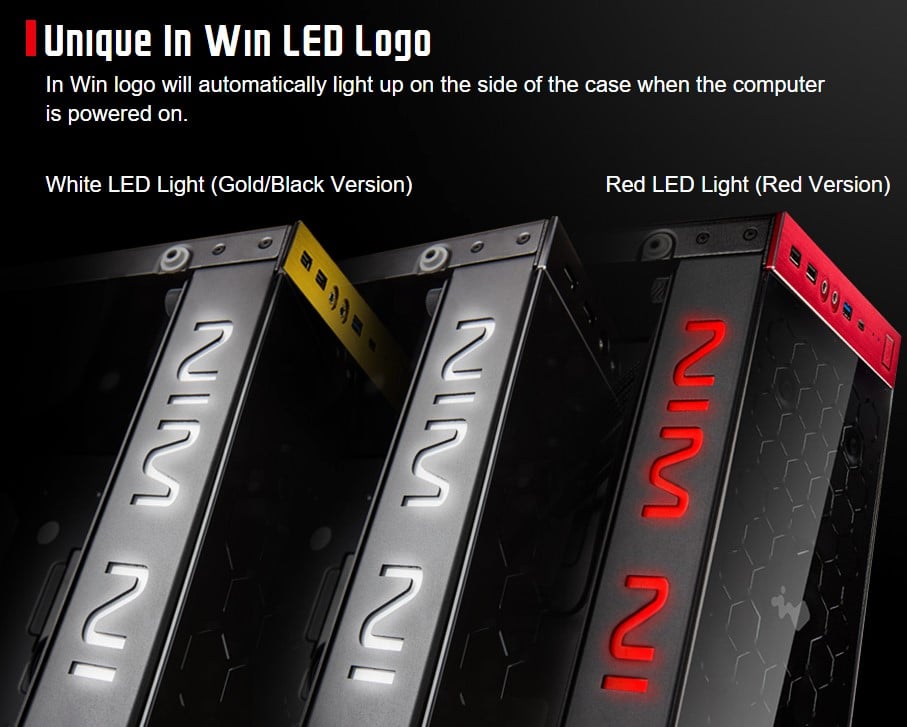 No stranger to innovation, the chassis also features the new USB3.1 Type-C connector.
"805 is equipped with one all-new reversible USB3.1 TYPE-C port for ultimate data speed transfers up to 10Gb/s which is twice as fast USB 3.0*. This feature saves valuable transfer time and also the USB3.1 TYPE-C is easily accessible at both ends. * The actual data transfer speeds will be determined by your motherboard specification."
Water cooling or air cooling, the 805 has got you covered here too. There's a single 120mm exhaust fan included, but you'll find room for two 120mm fans in the base, as well as two 120/140mm fans in the front. This also means you can fit a radiator in the front and back of the chassis, allowing you to unlock more performance and cooling for your hardware of choice.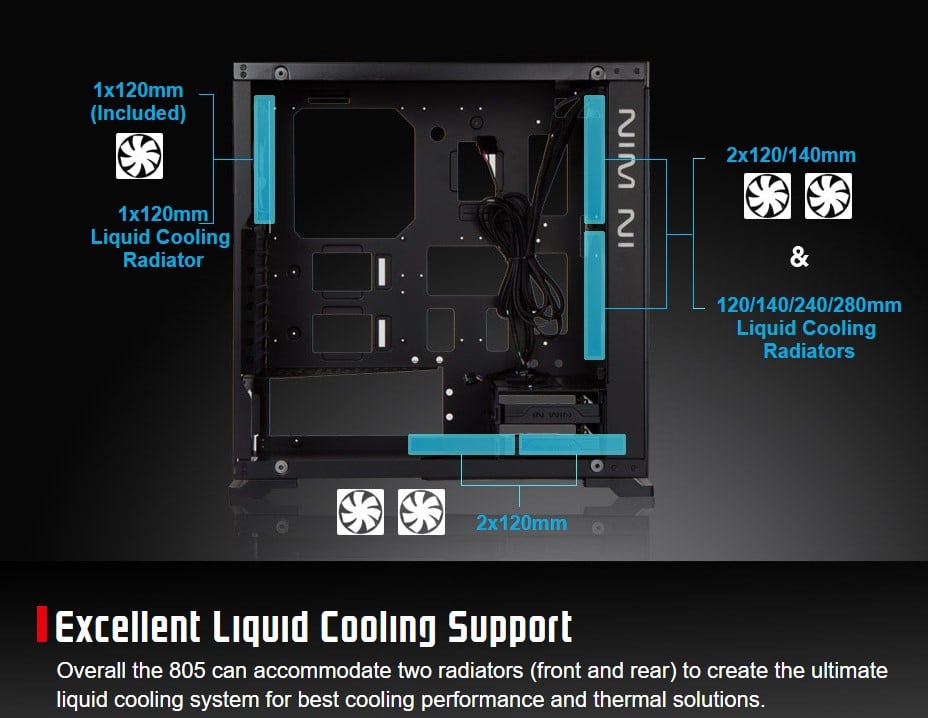 First impression of this chassis are extremely positive, with a full-size side-panel cut from tempered glass that looks significantly better than any plastic panel ever would. The panel is held on by four aluminium thumb screws and mounted on rubber coated pegs to protect it.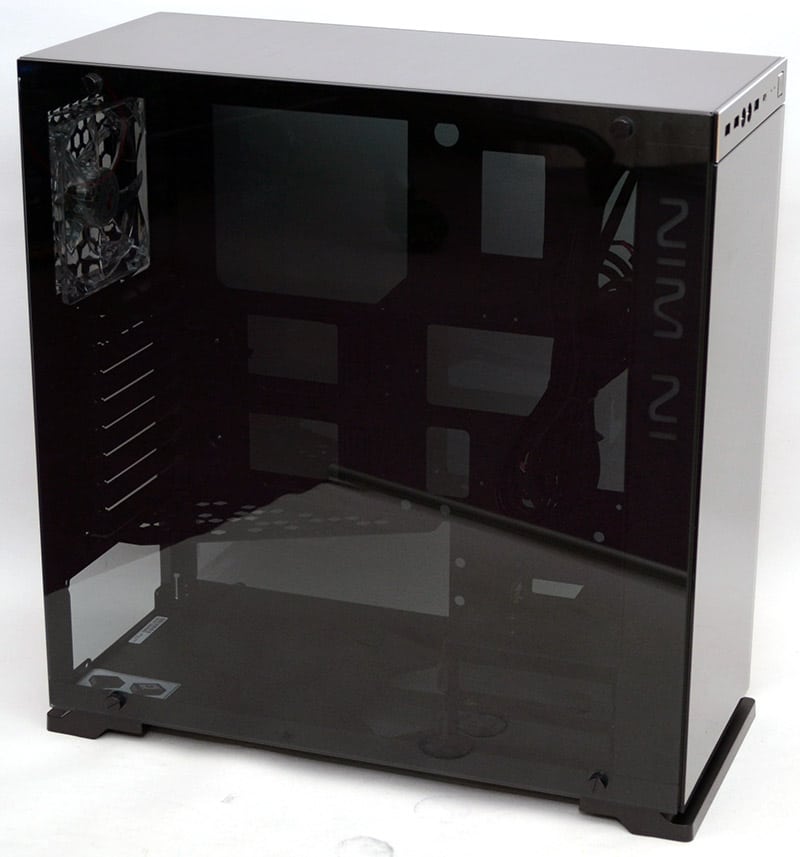 The right side panel is the same, giving a great view of the interior and behind the motherboard. Keep in mind, this does mean that you'll want to take extra care with your cable routing, as it'll all be on show, and even more so if you've got lighting in your build.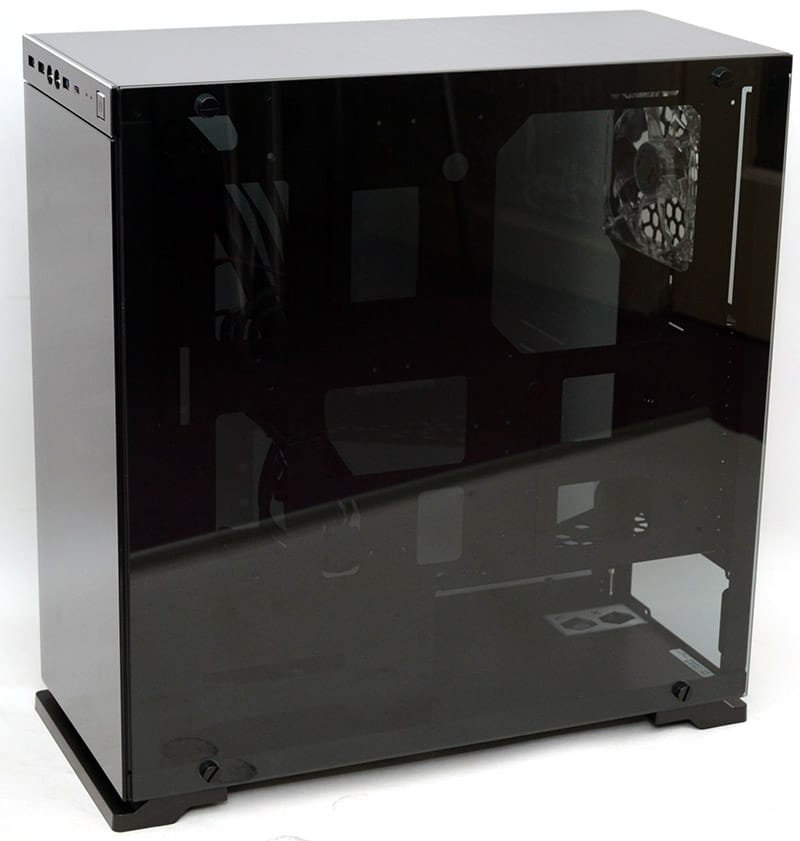 the front panel is tempered glass too, showing off the metal work detail behind it, although because of this metal behind it, it's also a lot more mirror like and harder to capture with my camera, but we'll see it better from the interior.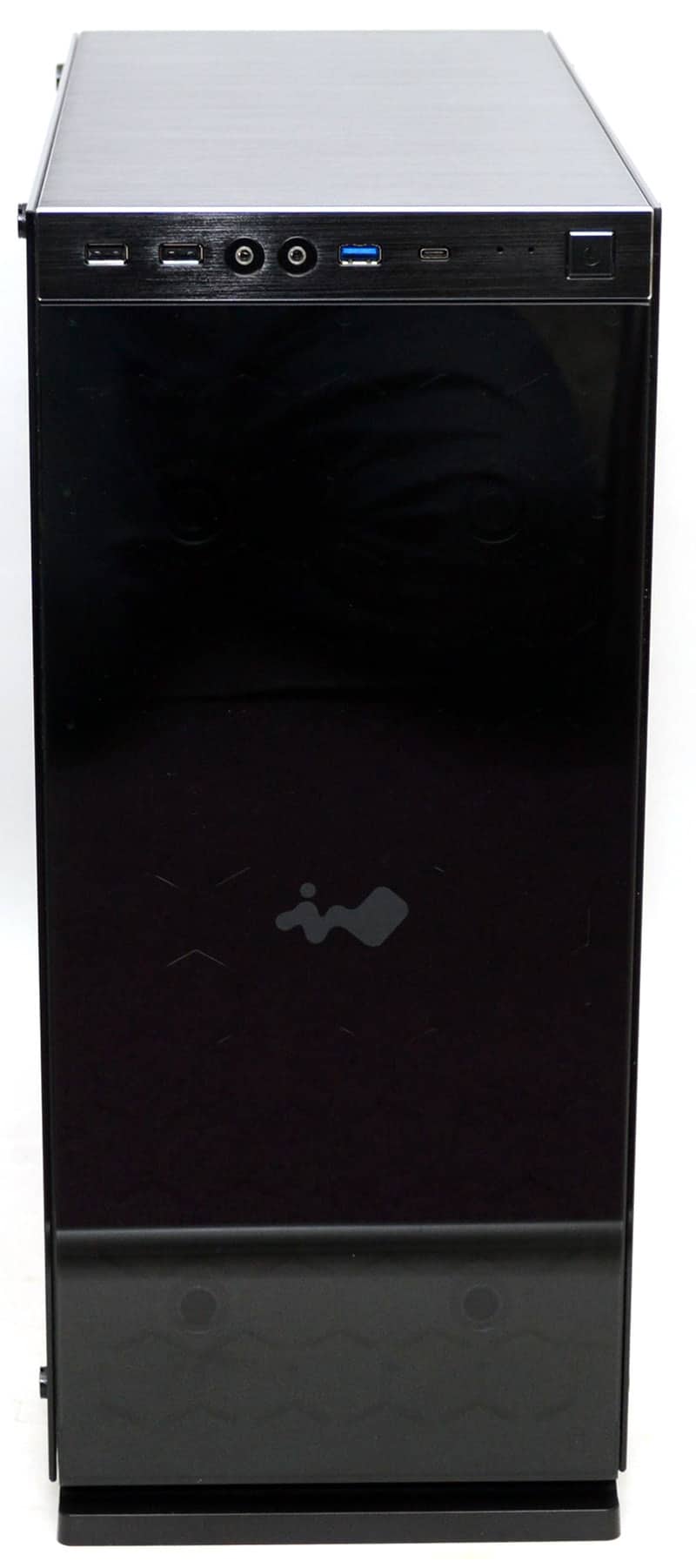 The brushed aluminium panel at the top houses the USB 2.0 ports, HD audio jacks, a single USB 3.0 and a USB 3.1 Type-C connector. There's also a pair of indicator LEDs and the power button here.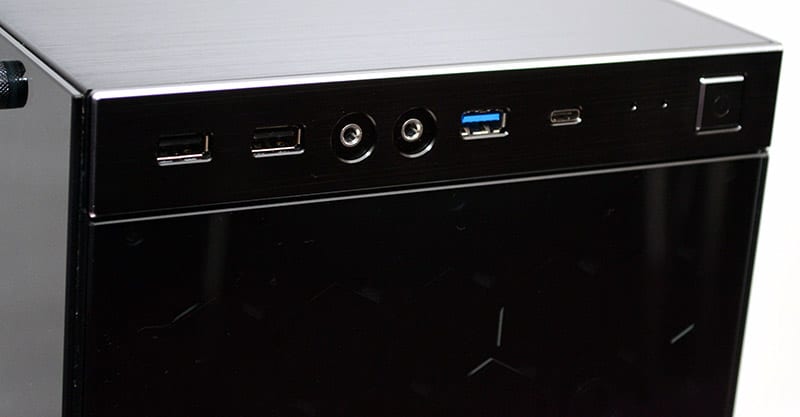 The In Win logo is behind the glass, not printed on it, a nice yet rather subtle touch.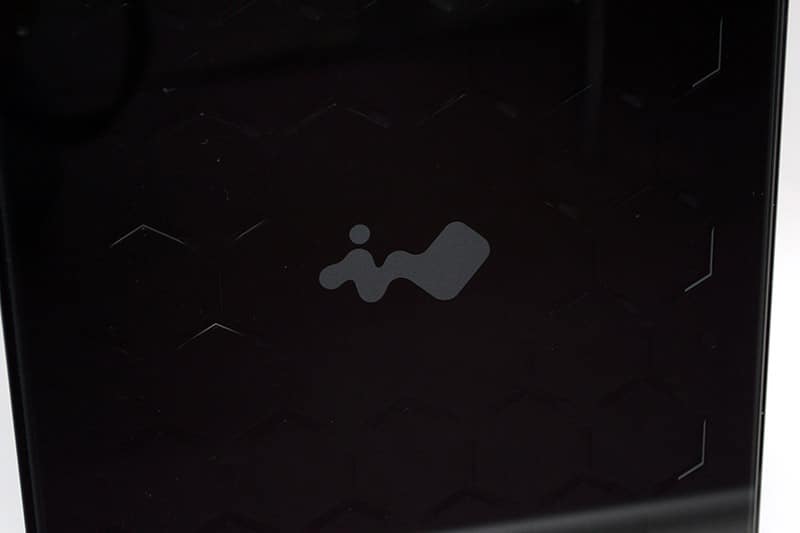 Things look pretty standard around the back, with a large fan grille at the top for the rear 120mm fan, eight expansion slots with reusable covers and the PSU cut-out.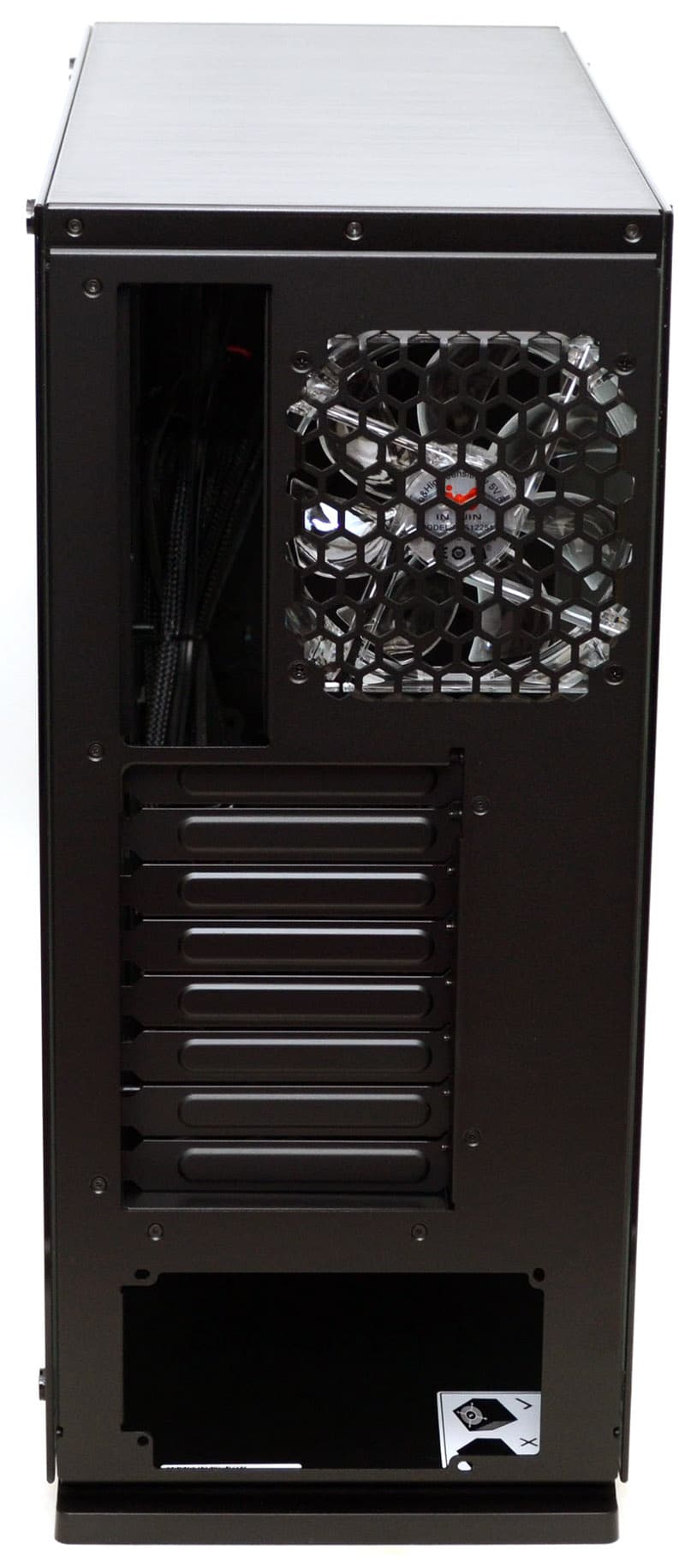 The top panel is a single piece of black brushed aluminium.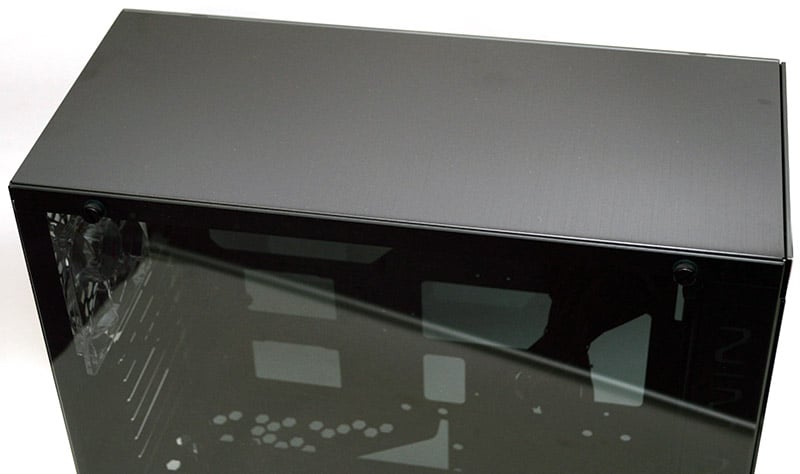 On the base, we've got two full-width plastic feet with rubber grips, these provide a nice stand but also improved ground clearance for the bottom dust filter.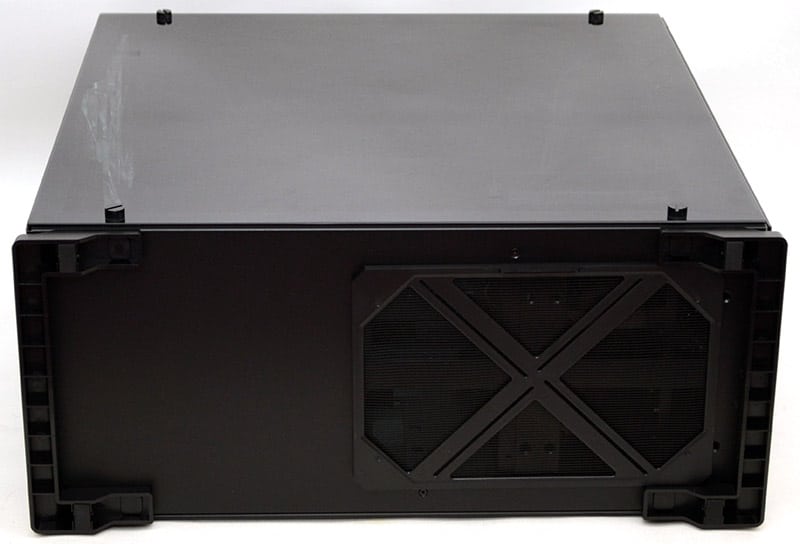 This dust filter provides clean passive airflow, but also covers the mounts for two optional 120mm fans.