In Win 904 Glass & Aluminium Chassis Review
---
---
---
Peter Donnell / 9 years ago
Final Thoughts
---
The total build time on the 904 was about 15 minutes, which is very quick indeed. Everything was just so straight forward, but this is also partly due to my water cooler proving a pain to mount (Corsair H80i) and the low CPU cooler clearance leaving me to use the Akasa CPU cooler. The clearance isn't that bad in fairness, and this chassis isn't designed for extreme cooling and overclocking, so I'm not going to complain.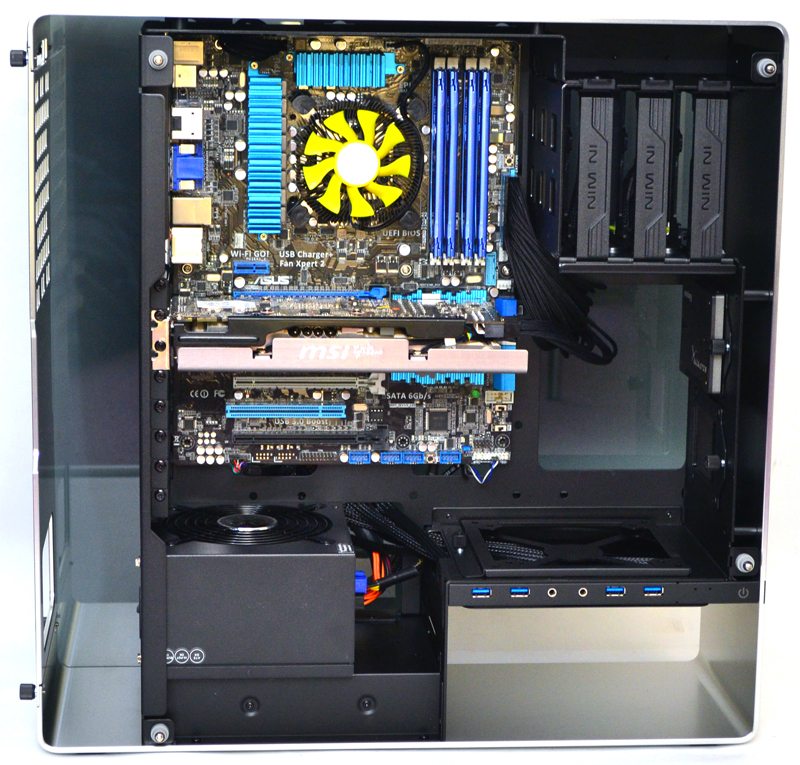 Cable routing looks neat and tidy and there was more than enough room behind the motherboard to get everything neatly in place.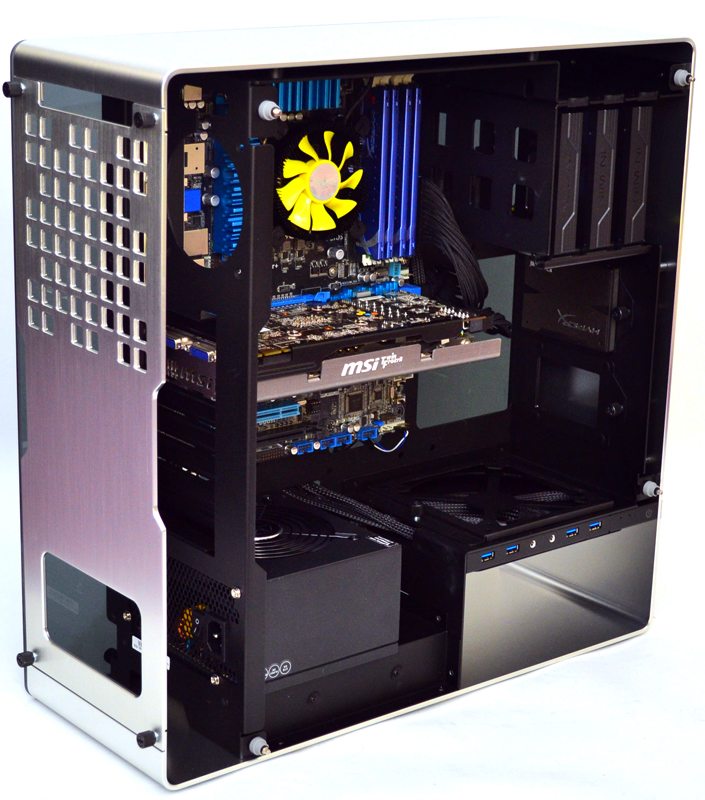 Our SSD looks great mounted on the front panel, however it is upside down as having it right side up would mean the cables need to be on show at the front of the chassis, doh!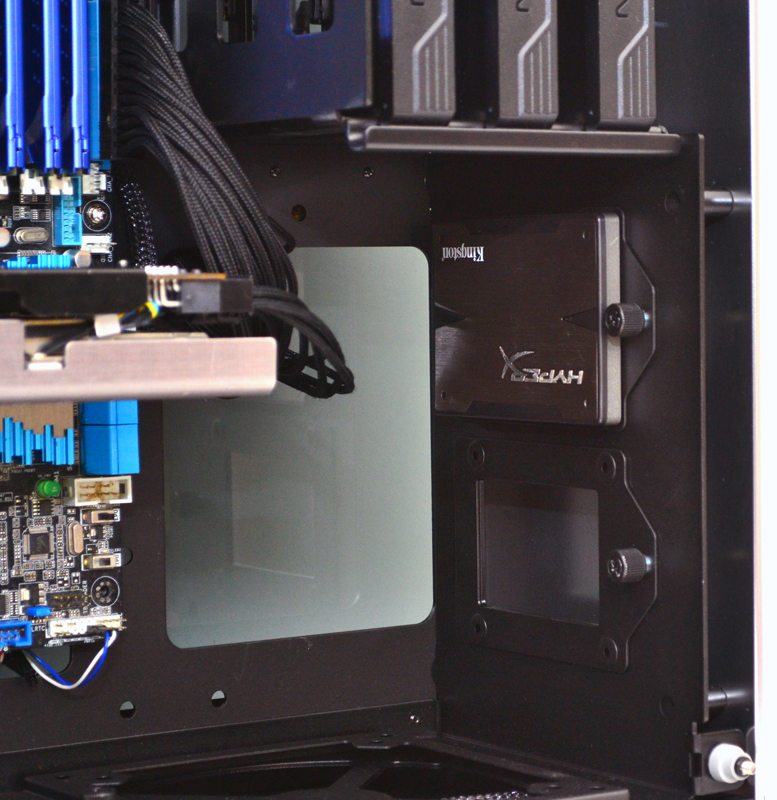 The PSU has enough room for cable routing here, but a small shroud may have added to the overall finish, but I'm sure any half bothered system builder could fashion their own.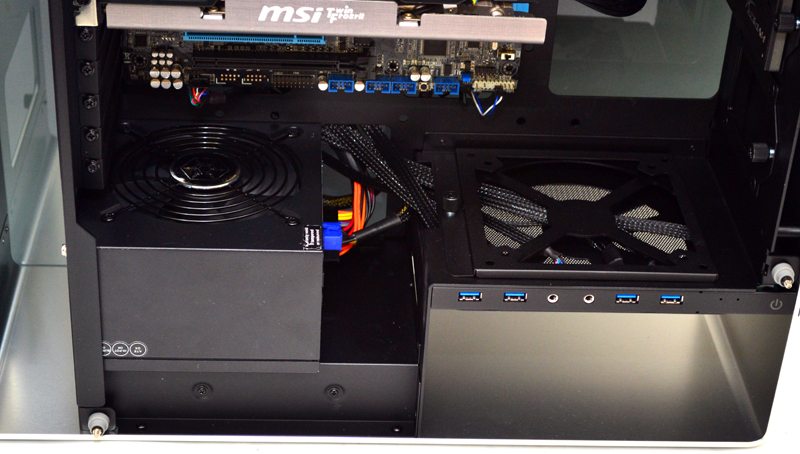 There is certainly more than enough room for more than one graphics card, so long as you plan your cooling and components carefully you could get a pretty powerful gaming rig in here.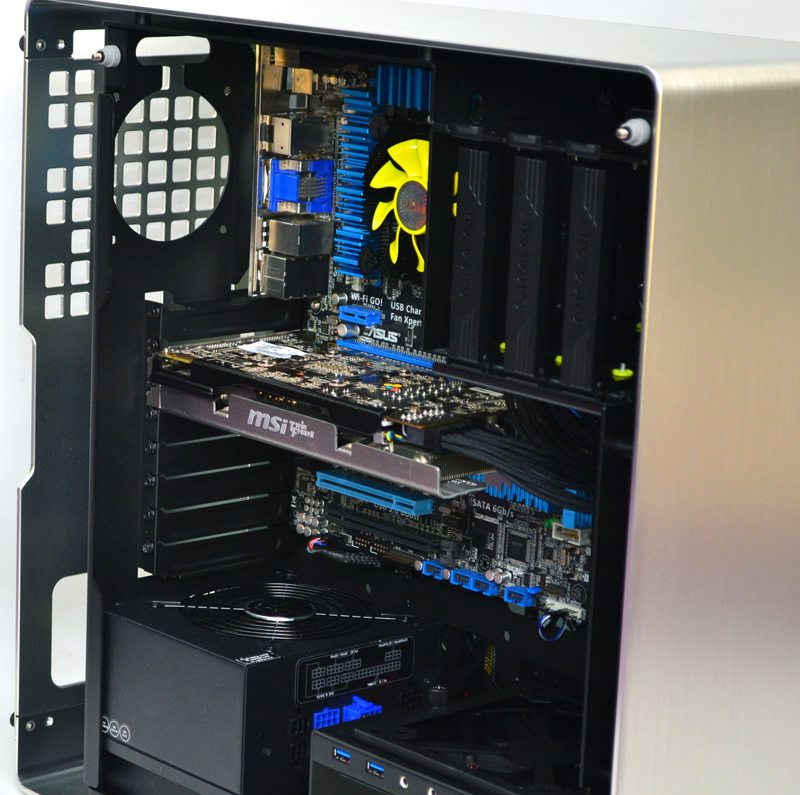 Side panel back in place and everything looks absolutely stunning once, the subtle transparency highlighting our CPU cooler and GPU nicely. You'll also notice the 5.25″ optical drive has been installed in the bottom front of the chassis, a very cool and unique design for this that I've never seen before.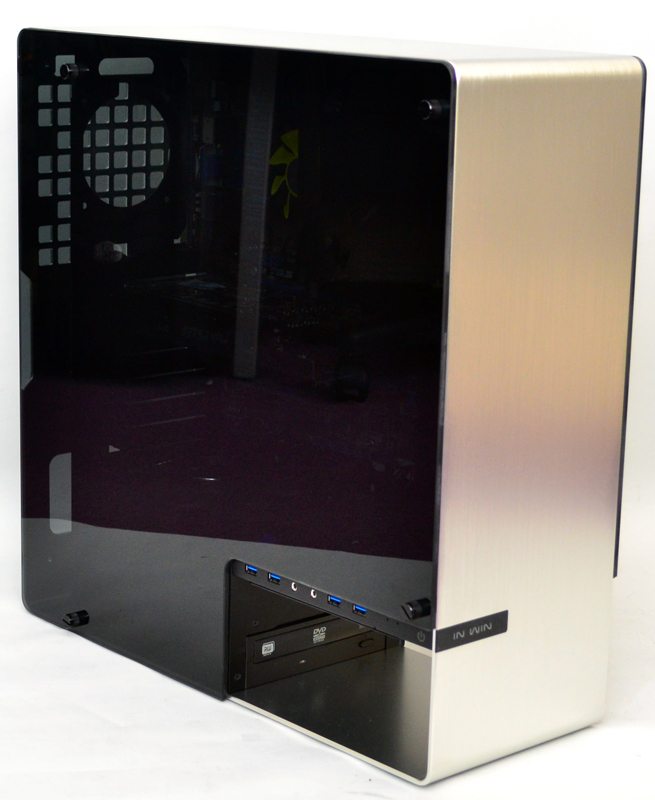 Sleek, stylish and truly unique, one of the cleanest looking builds we've ever had.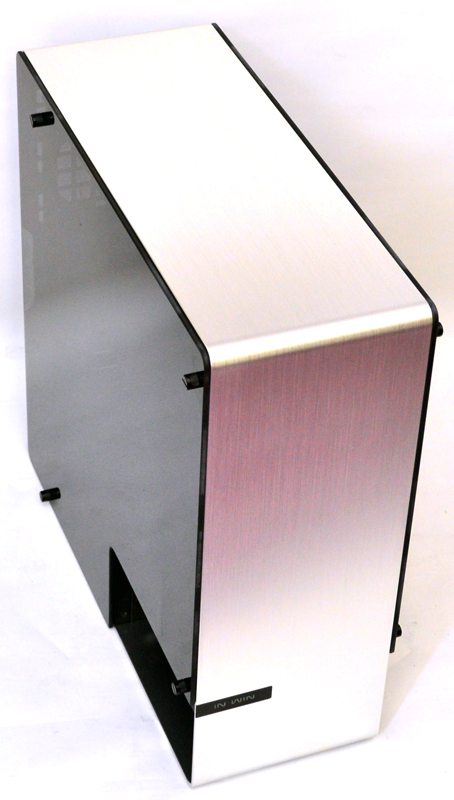 The glass looks great on both sides, making this one chassis you really would want out on display.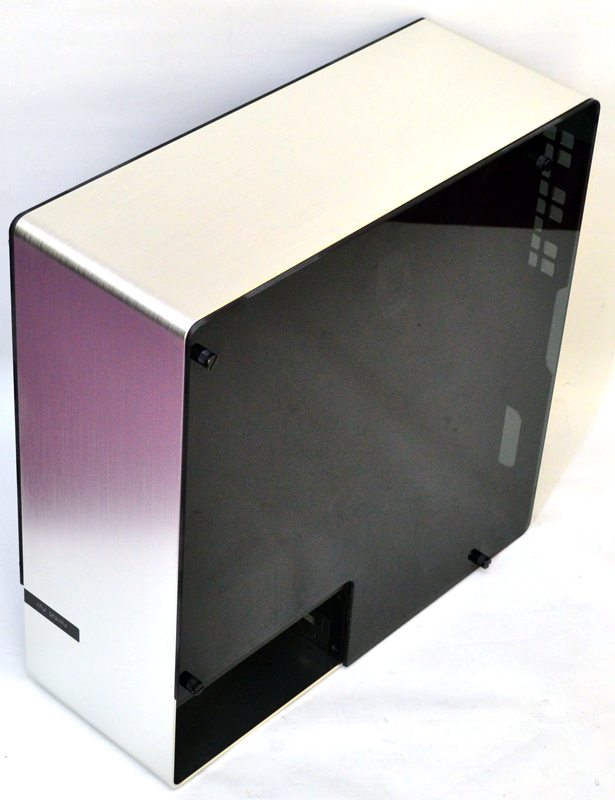 Even from the back it all still looks neat and tidy.