In Win H-Frame ATX Chassis Review
---
---
---
Peter Donnell / 10 years ago
Introduction
---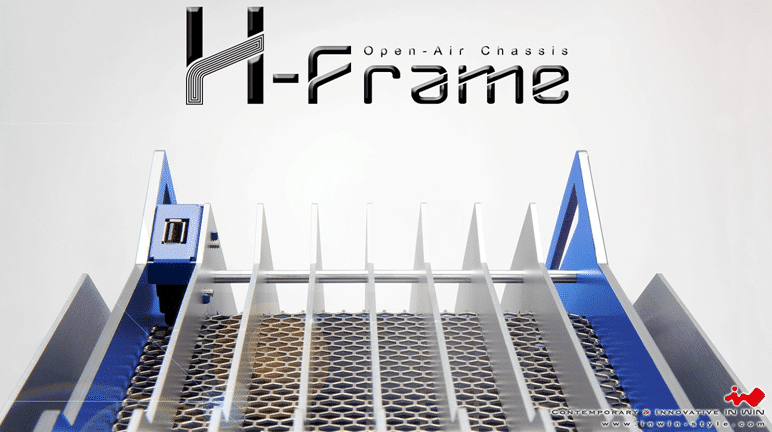 We've had some seriously weird and wonderful chassis come through the eTeknix office over the last few years, but every once in a while something comes along that just makes you wipe your eyes in disbelief. The In Win H-Frame is one of those chassis and while this isn't the first time we've seen one, taking pictures of it at trade shows is hardly the same as finally getting hands on with it, taking it to bits and of course building a system inside it.
In Win are quickly becoming the masters of the concept chassis, limited runs of a few hundred of each and a new one every six month. We've seen the D-Frame, which was based upon a Ducati motorbike, the H-Frame that we have here today which was based on… well, I'm not quite sure, then we have things like the Tao, which is made from glass and looks like a cross between a presentation case and a corporate head office. Naturally with this level of design and exclusivity comes a hefty price tag and the H-Frame will set you back a wallet busting £260 (prices taken from Google shopping).
Now of course at that price, the market for this thing isn't going to be huge, this is not your average consumer grade chassis. The big question is, is it worth paying that much money, does it offer something unique that sets it apart from the competition, especially given this price range also plays host to the Corsair 800D, Lian Li X1000B and the Cooler Master Cosmos II, all of which are big, shiny and pack a mighty feature list.
As you can see from the feature list below, the H-Frame isn't really going to hold as much as something like the 800D, but I think it's worth setting out on this review with the idea that it's not about building a 18 bay Raid rendering rig, it's about style.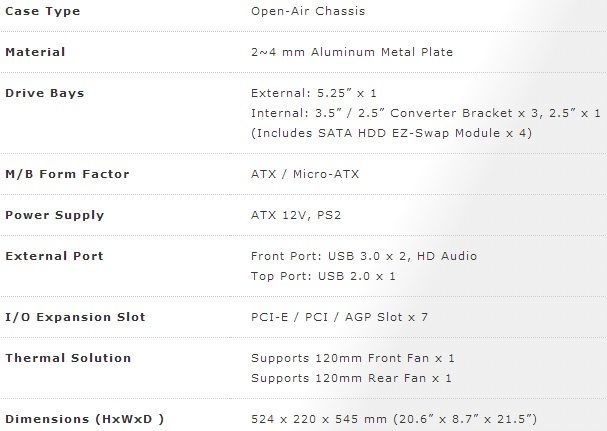 The chassis comes in an off-white coloured box, with a bright and clear image of the chassis from its front left side. If you haven't seen this chassis before, you can already tell it's more than a little different to your average black box.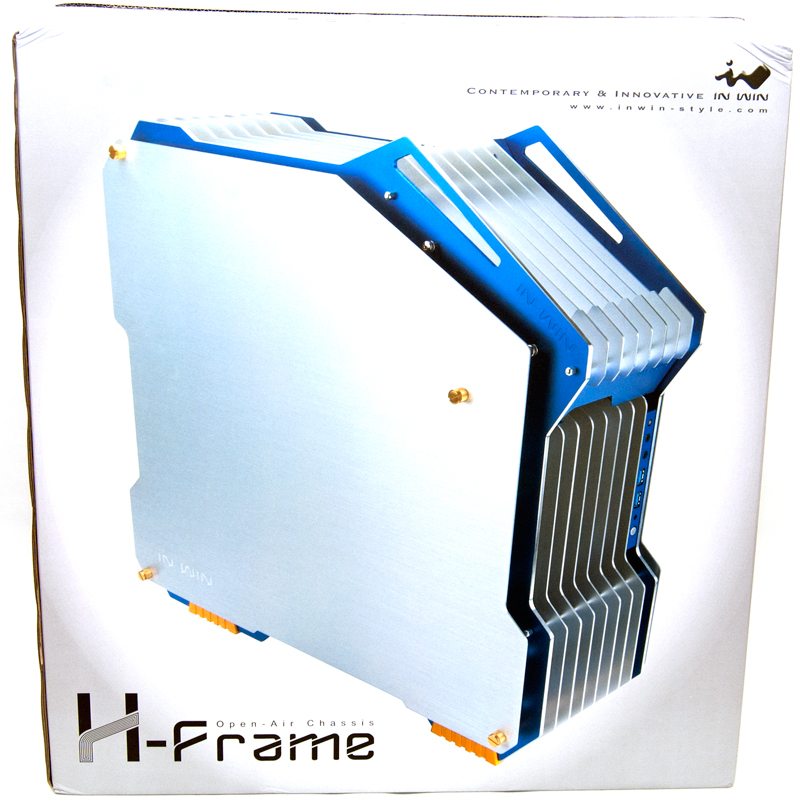 The back of the box is a little more minimalist, featuring a zoomed in shot of the top of the chassis and the H-Frame logo.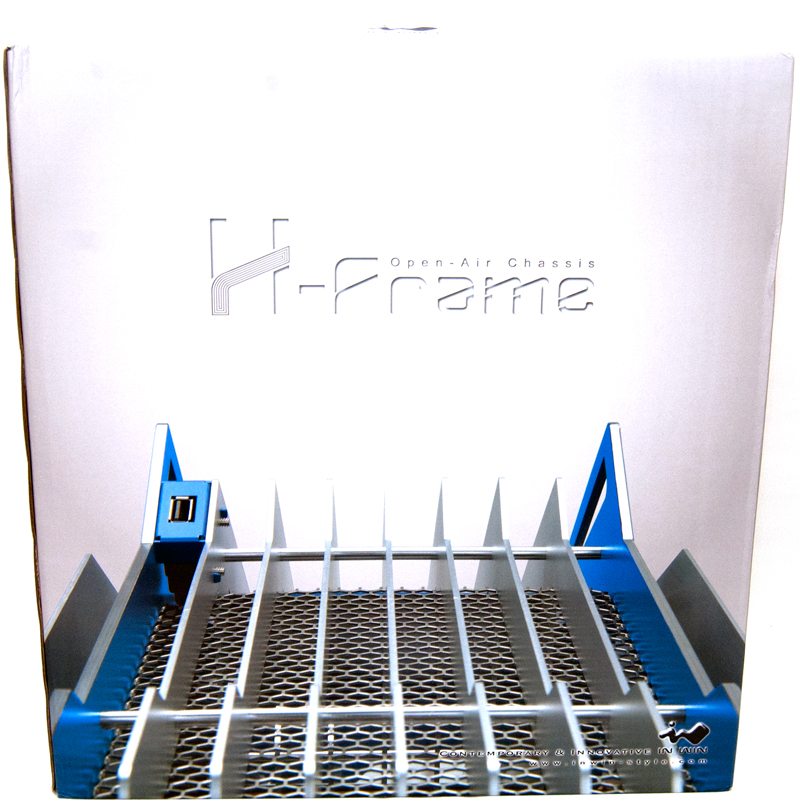 In the box I found a zip-lock bag that contained the user manual, as well as all the screws and fittings required to add our components.