Windows 10 Games Can Now be Played Offline
---
---
---
John Williamson / 7 years ago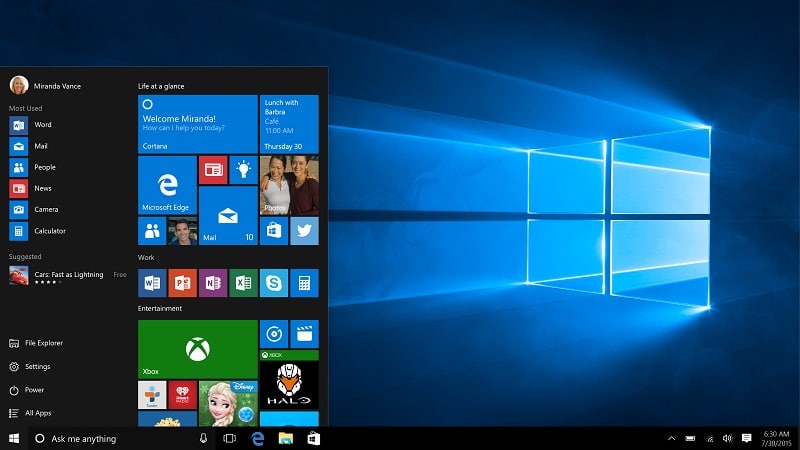 Some time ago, Microsoft adopted a more unified approach to mobile, PC and Xbox after years after treating each system as a different platform. This led to the Universal Windows Platform and cross-play support for core Microsoft games. Rather impressively, the Windows Store allowed PC gamers the opportunity to access franchises which remained Xbox exclusives for a considerable amount of time. Of course, the Universal Windows Platform isn't without problems and cannot contend with Steam's loyal user base. Not only that, the service launched in a relatively poor state and didn't support key features like FPS overlays. Thankfully, Microsoft has taken the feedback on board and invested time to make the Universal Windows Platform more appealing.
Yesterday, Major Nelson announced that the majority of games now support an offline mode with the only real exceptions being multiplayer focused titles:
We've made some backend updates to improve your experience playing @Windows 10 games offline Details https://t.co/80J2rkTKB8

— Larry Hryb 🎮⌨️🖱☁️ 🇺🇦 (@majornelson) October 28, 2016
As a result, you can carry on playing your favourite games when the internet goes down or on a journey without access to a connection. Also, once the user signs in and goes online again, any achievements earned while playing offline will be synced. If you'd like to know more about the offline mode or how to enable it, Microsoft has detailed the process on this page . This is a fantastic addition to the Universal Windows Client but in the interconnected world, I doubt it's going to make huge inroads to the platform's audience. Furthermore, there's a great sense of irony given Microsoft's previous management and how they marketed the Xbox One as an always online console.