Windows 10 is Spying on Kids and Not Everyone is Happy About it
---
---
---
Ashley Allen / 8 years ago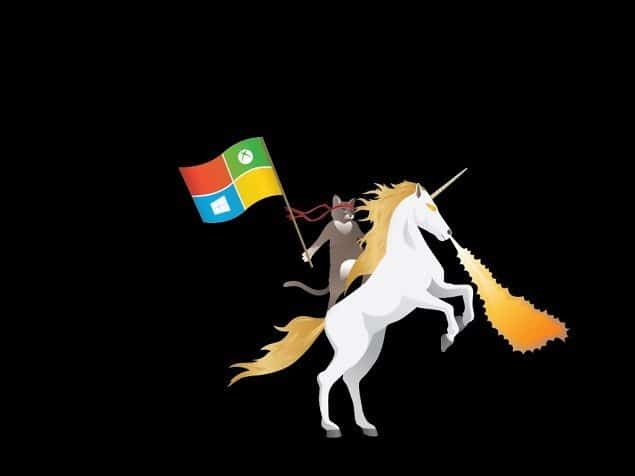 Windows 10 spies on its users. This is no secret. But did you know that it specifically spies on kids and sends weekly reports of children's computer history and internet browsing details to parents in a weekly report? It's one of the best-kept secrets contained within Microsoft's new operating system, and that lack of disclosure alone is potentially damaging to vulnerable adolescents. In an ideal world, these weekly reports could be seen as a healthy precaution to monitor kids' visits to potentially inappropriate sites. But we don't live in an ideal world. We inhabit a planet in which bigots, bullies, and abusers punish children for being themselves.
Revealing the internet habits of a child to the wrong kind of parent could put that child at risk. That's the argument put forward by members of the LGBTQ community, who are worried that confused kids looking for answers regarding their sexuality could have their support systems stripped away from them, and could be victimised if their search histories are revealed to unsympathetic parents.
there are so many queer and trans kids that are going to be beaten, kicked out of homes, or cut off from support networks. thanks microsoft.

— Rosa Astra (@morganastra) August 24, 2015
MICROSOFT'S SPYWARE WILL KEEP KIDS FROM FINDING SUPPORT NETWORKS WITHOUT WHICH THEY WILL LITERALLY DIE

— nora, resurrected (@NoraReed) August 24, 2015
The feature that sends reports on children's computer history to parents was revealed anecdotally following reports from adult users surprised to see an itemised list of their kids' browsing and activity.
Kirk sent the following e-mail to BoingBoing, expressing his surprise and concern over the Windows 10 spying feature:
"This weekend we upgraded my 14-year-old son's laptop from Windows 8 to Windows 10. Today I got a creepy-ass email from Microsoft titled 'Weekly activity report for [my kid]', including which websites he's visited, how many hours per day he's used it, and how many minutes he used each of his favorite apps.

I don't want this. I have no desire to spy on my boy. I fixed it by going into my Microsoft account's website, hitting the "Family" section, then turning off "Email weekly reports to me" and "Activity reporting".

OK, I admit that the timing might be coincidental but that would be one hell of a coincidence. I've never seen anything like this until we upgraded to Windows 10, and then I got the spy report the following business day.

A message to young readers: if you have Windows 10 now, your parents might be getting the same kind of report I did. Don't assume your own computer has your back."
Though Windows 8.1 has a similar feature, it is opt-in. It would be interesting to hear from Microsoft regarding its reasoning for changing permissions for Windows 10's child monitoring feature to opt-out.
Thank you WCCF Tech for providing us with this information.