Windows 11 on AMD – Questions Answered & Comparative Benchmarks!
---
---
---
Mike Sanders / 3 months ago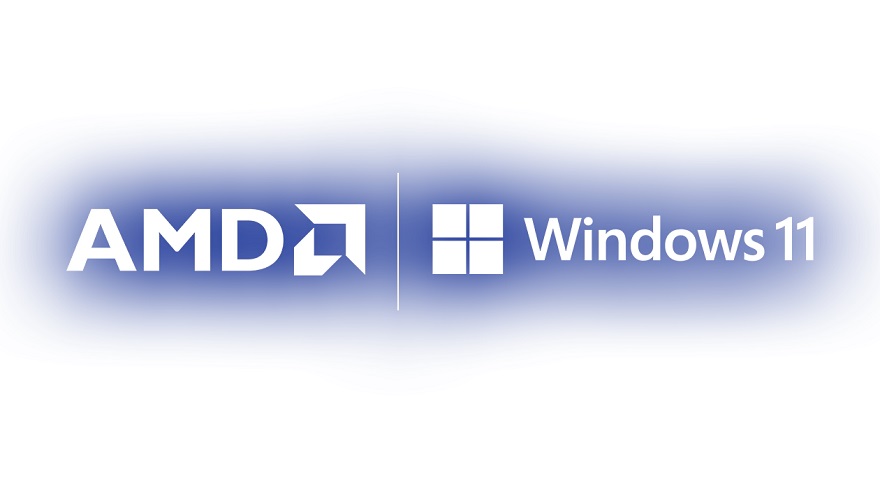 I should note that the following benchmarks are not as overly extensive as we might usually conduct. As noted earlier, I didn't initially intent these to be published and were only done (initially) merely for my own curiosity. You know, as you might do if/as/when you upgrade your graphics card (good luck with that at the moment!). – Given the current situation/reputation between AMD and Windows 11, however, I think many people are undoubtedly interested to see just how much better (or worse) the new operating system performs on the platform.
Well, let's take a look:
Test System Specifications/Methodology
AMD Ryzen 2600X
MSI B450 Tomahawk
32GB of DDR4 @ 3,000Mhz
Nvidia 980 Ti graphics card
The benchmarks were run from the default system boot configuration. There were no background applications running beyond those defaults applied by the operating system. A 5-minute 'cooling off' period was allowed between each test to allow the CPU to return to a normalised temperature.
The first tests were conducted on the Windows 10 operating system. The second was conducted immediately following the Windows 11 upgrade (the Microsoft L3 cache patch applied (this is now automatically updated)). The third benchmark tests were performed on the newly installed Windows 11 but with the AMD chipset update (that corrected the 'preferred core' bug).
As noted earlier, this has to be applied manually which you can download via the link here!
Synthetic Benchmarks
Synthetic benchmarks are, generally speaking, software applied simulations that look to test the limits of the hardware. A greater emphasis in many of these tests specifically focuses more on CPU performance than any other system factors.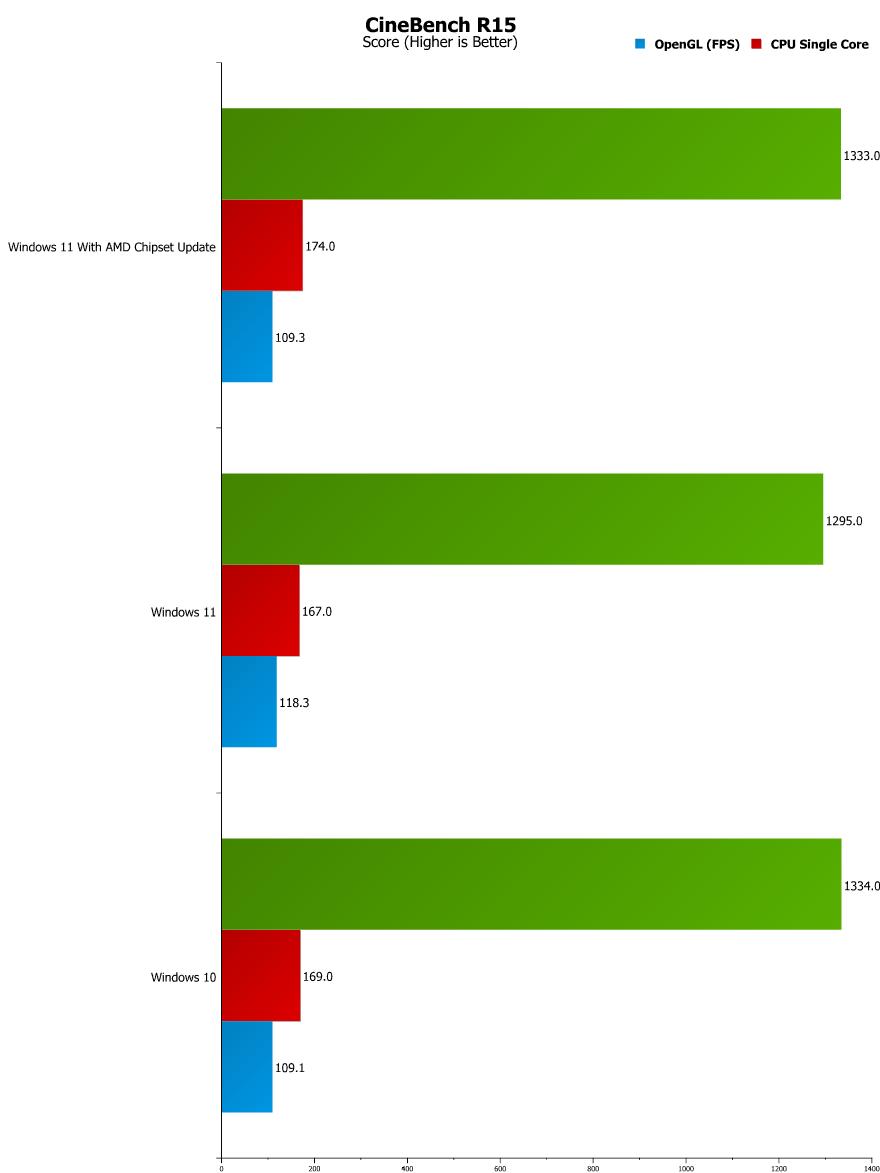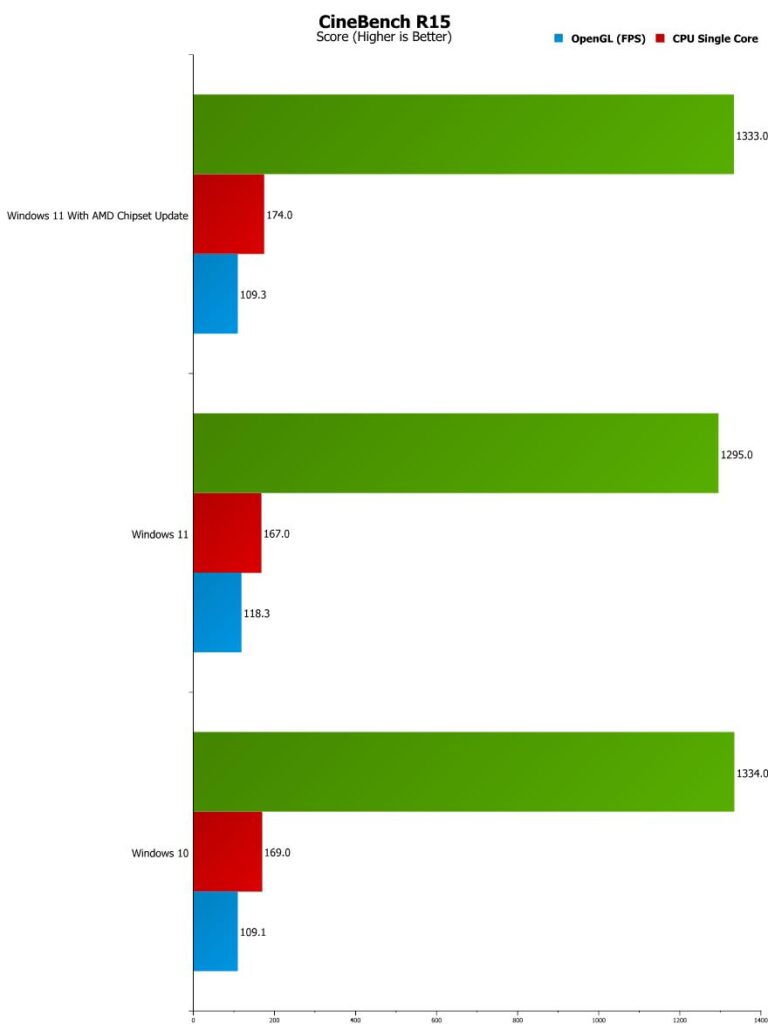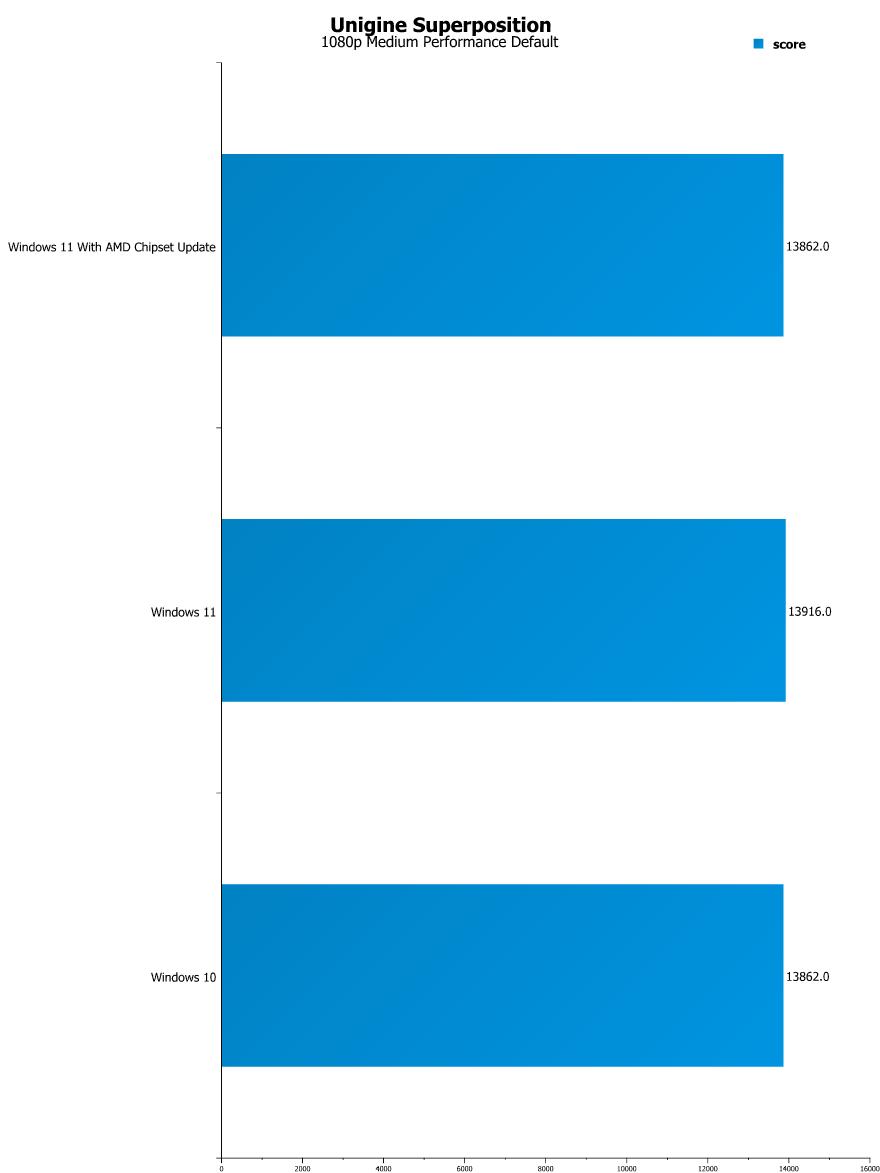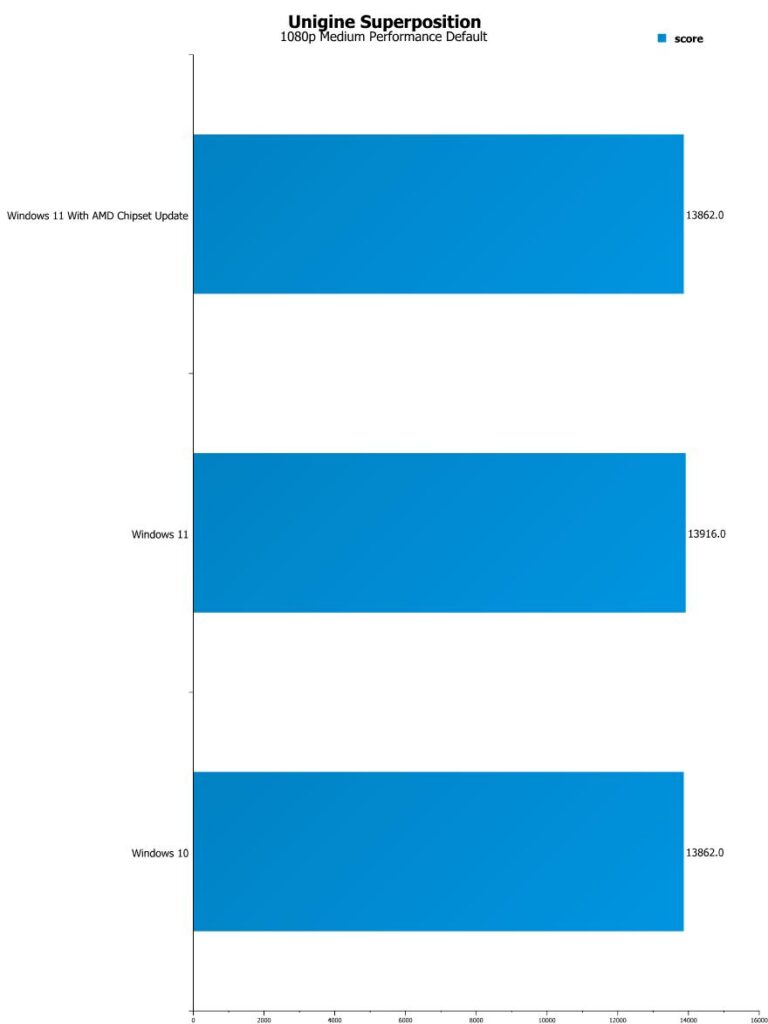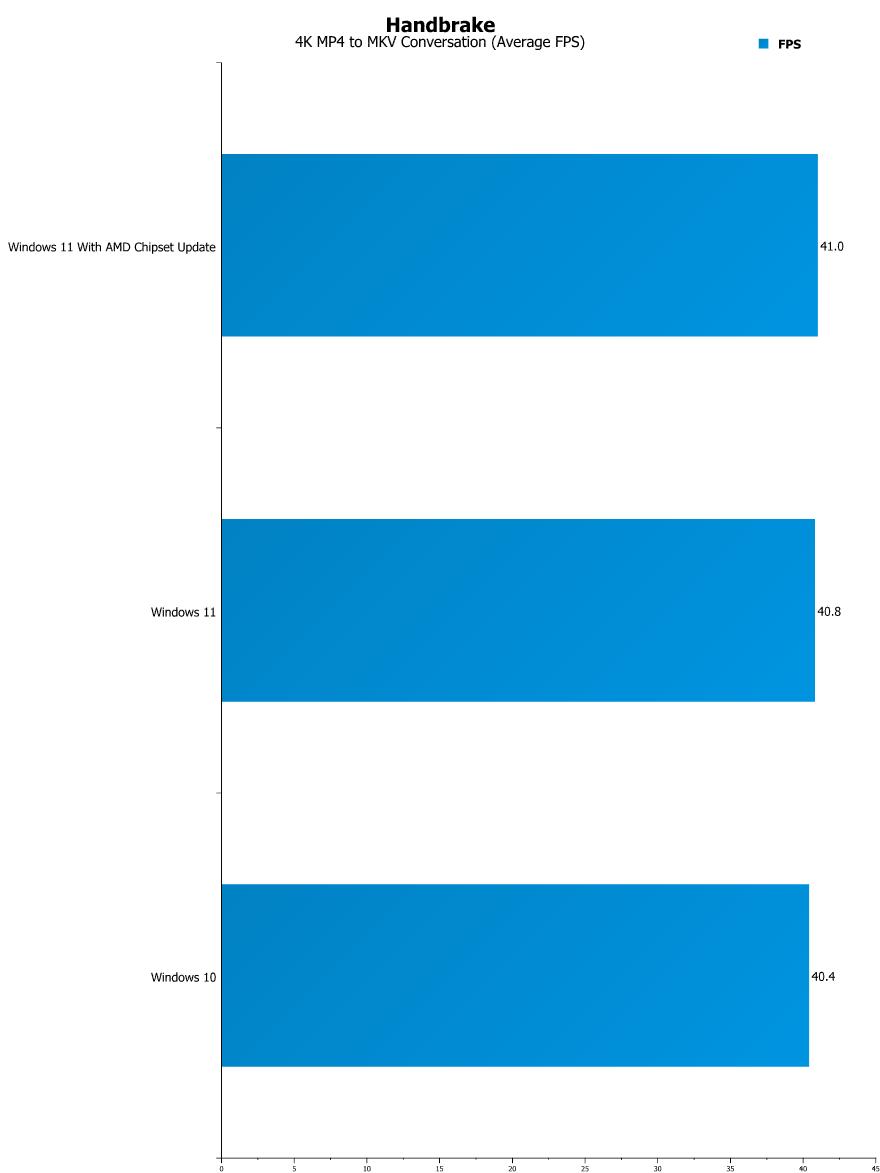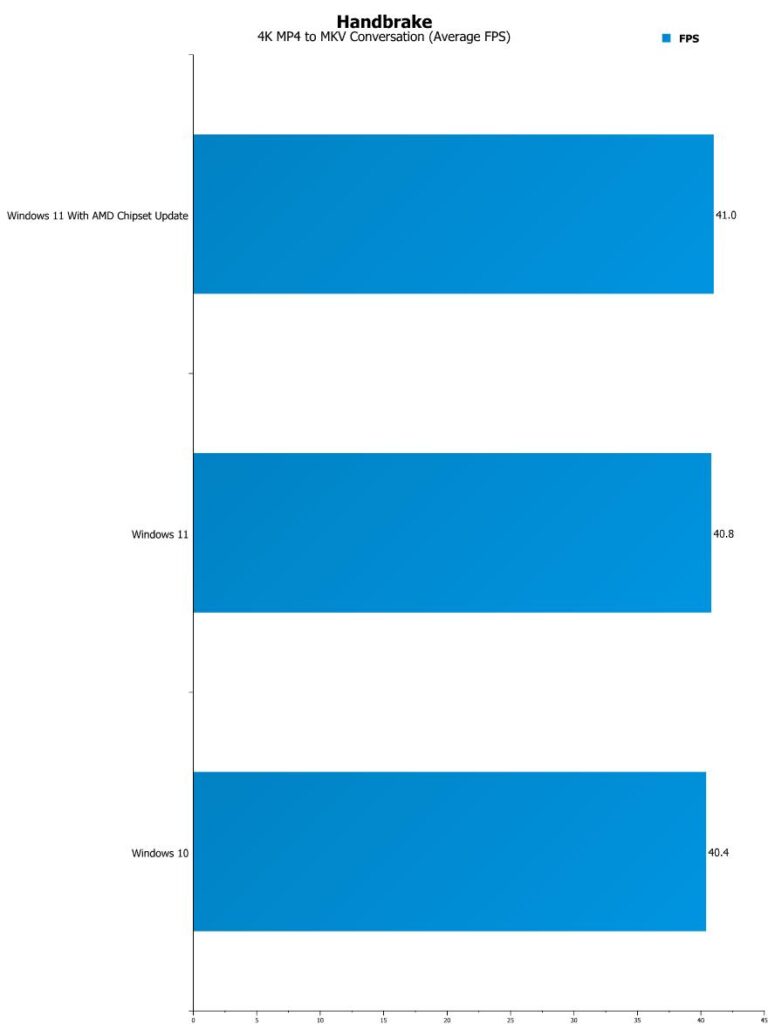 Gaming Benchmarks
Gaming benchmarks are fairly self-explanatory. The same test was conducted across the 'three' operating systems and the results provided were recorded. In theory, the AMD chipset update should provide slightly better results.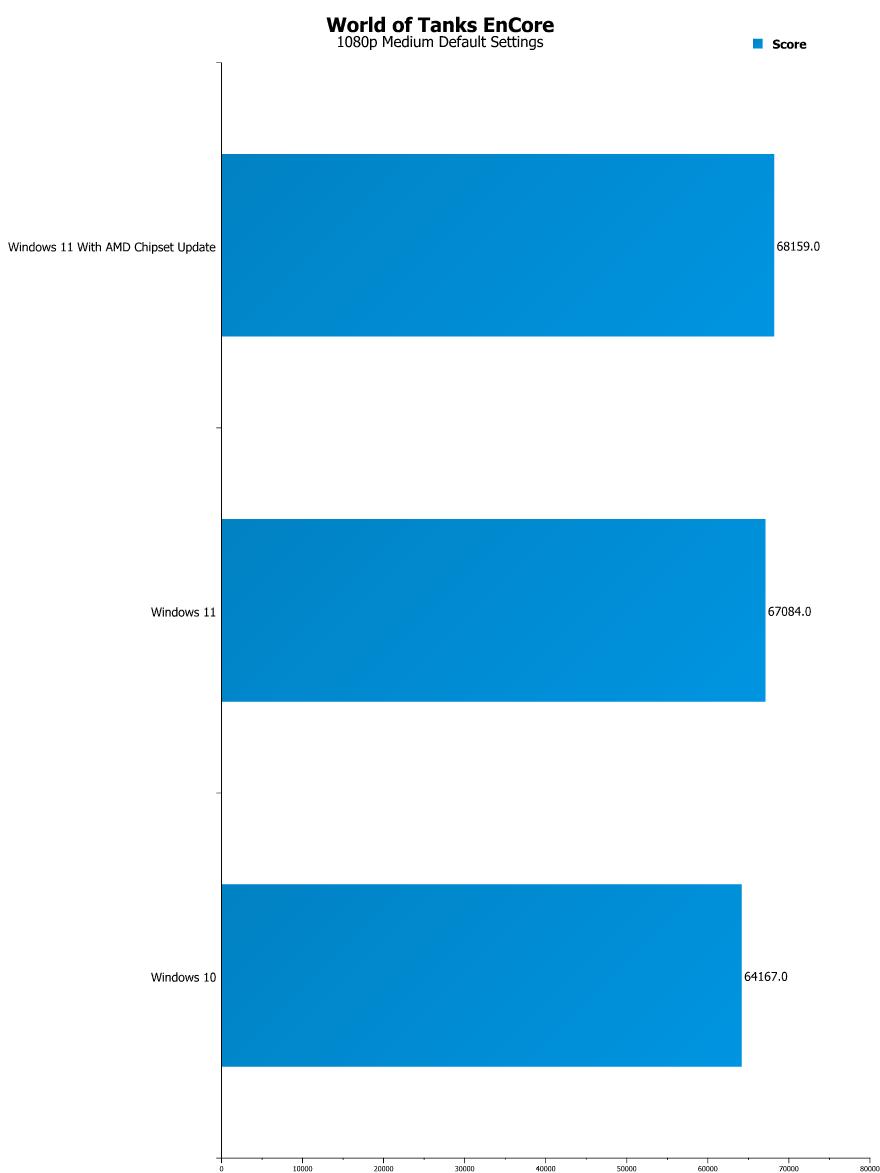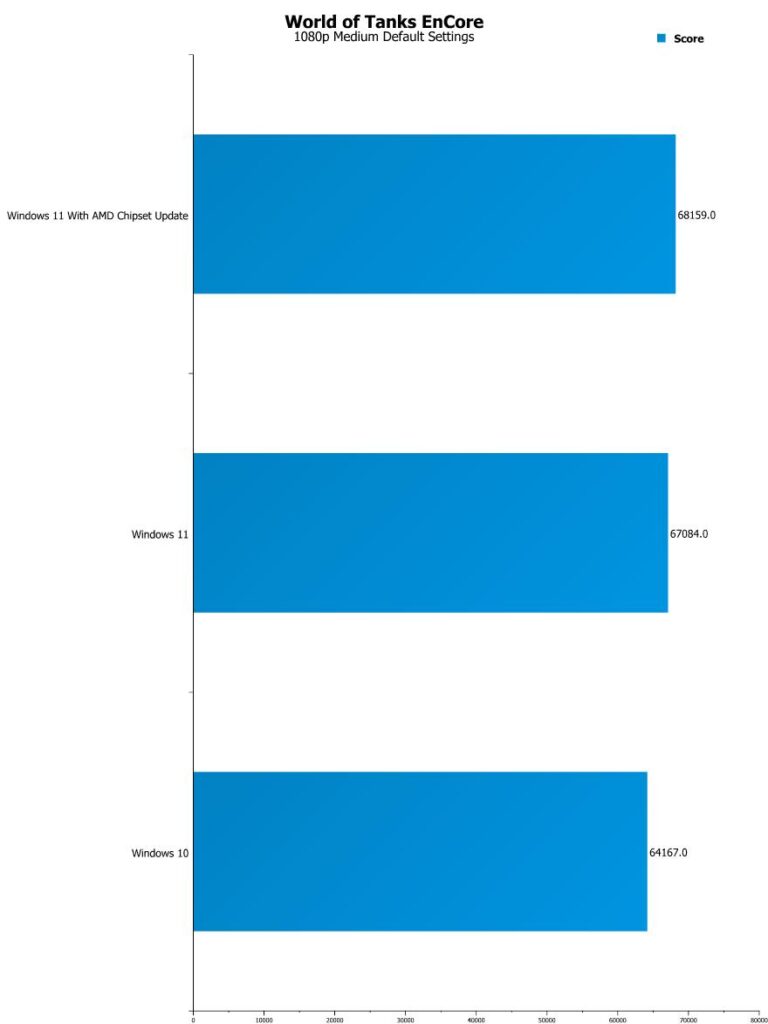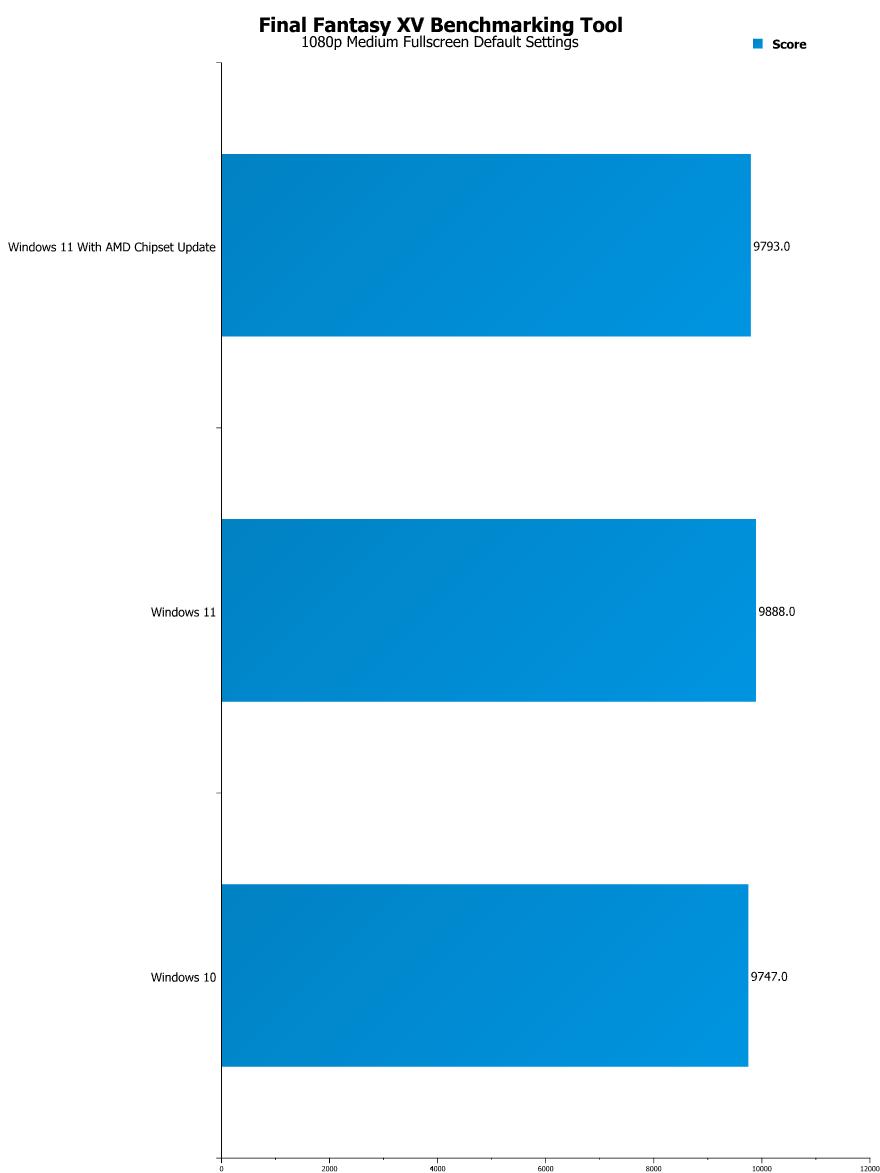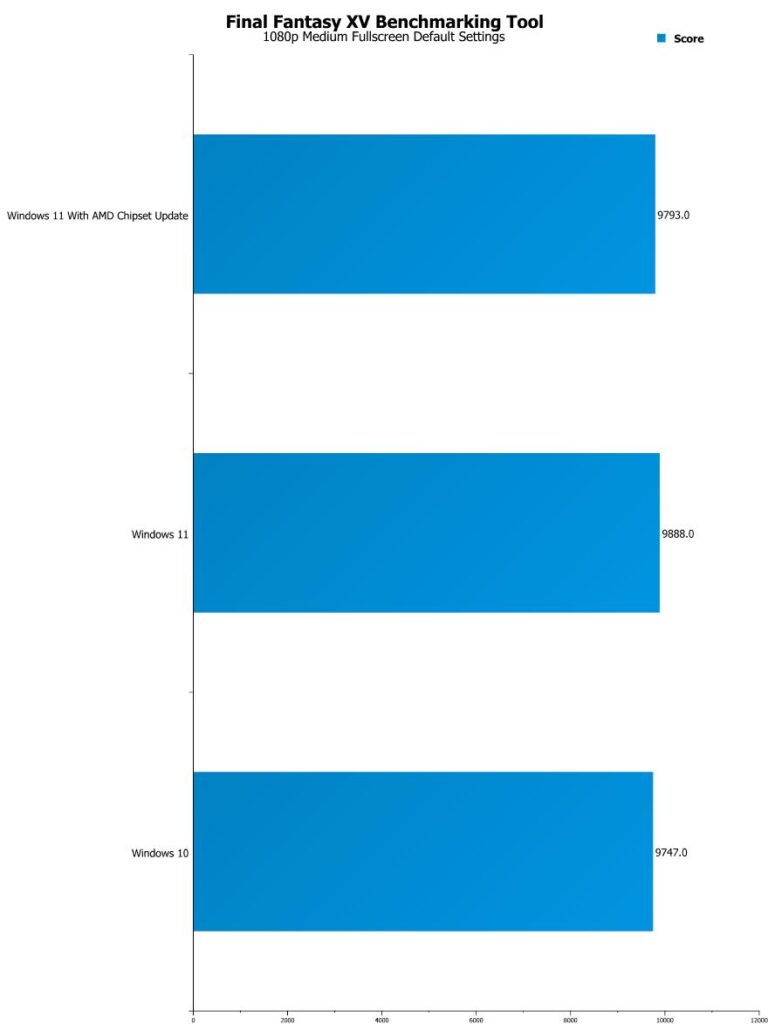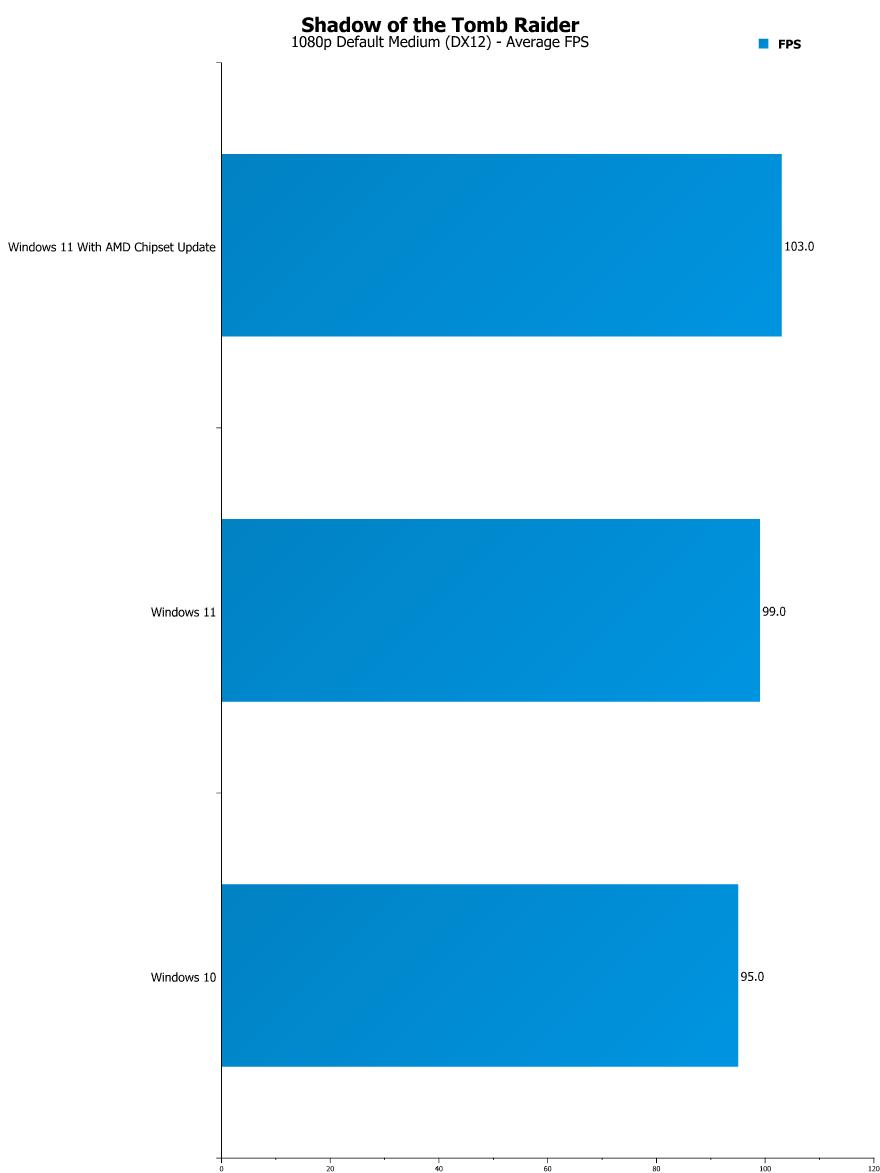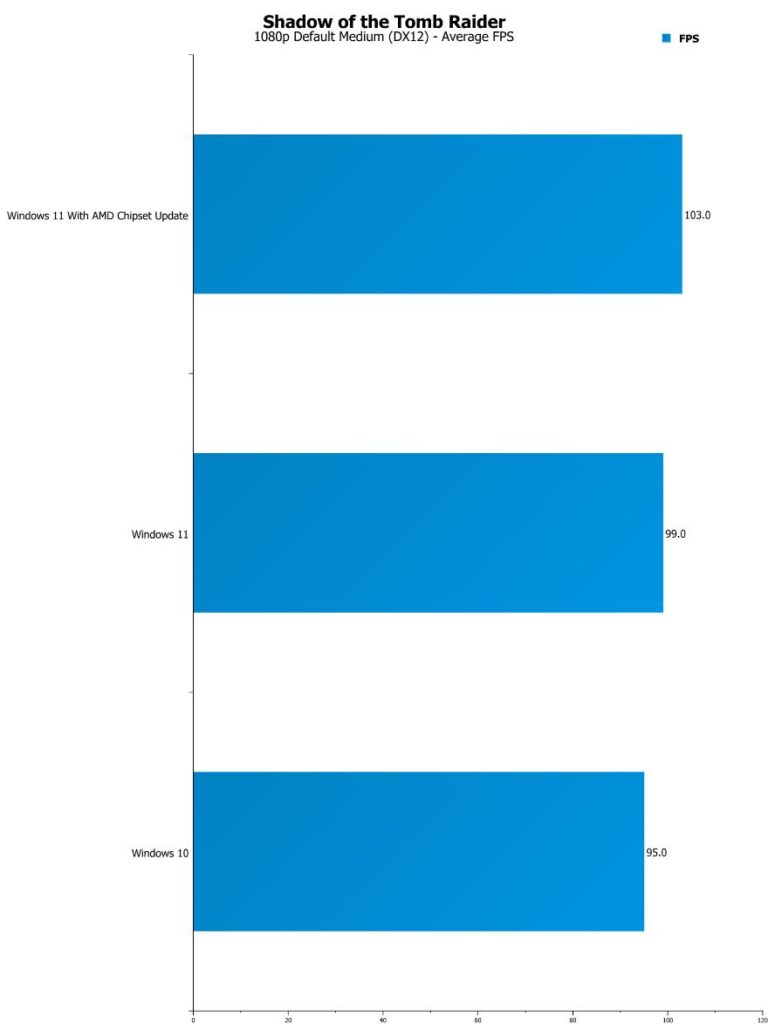 Following the results, it seems pretty clear that Windows 11 is at least as good as Windows 10 in terms of performance across both workload and gaming benchmarks. In fact, in many respects, it does seem that the new operating system (at least after the fix from Microsoft) does seem to be significantly better. – Admittedly though, in many aspects, the results are exceptionally close.
What's more interesting, however, is that with the AMD chipset update applied (which, as noted above, you can download via the link here) it didn't, in all instances, guarantee better-benchmarking results. Something you would've perhaps expected with the correct reintroduction of the 'preferred core' technology. Albeit, in some results (and World of Tanks particularly), the jump in performance between this and the 'standard' version of Windows 11 is undoubtedly substantial enough to warrant applying it.